2018 highlights include 5X MAU growth, major product redesigns, and key partnerships
As we look ahead to 2019 and our upcoming Brave 1.0 release with Brave Ads that will reward users for their attention with Basic Attention Tokens (BAT), we wanted to share some of our 2018 milestones and thank our users and partners for their support during this busy year.
2018 Brave & Basic Attention Token Highlights
5X user growth
With 1 million monthly active users at the beginning of 2018 and now over 5.5 million, we're excited about further growth in 2019 that will be fueled by the release of our 1.0 desktop browser, as well as BAT rewards that users will be able to reap from our upcoming opt-in Brave Ads.
22% speed improvement on desktop
Our redesigned desktop browser for macOS, Windows, and Linux, released for developers in September and now available for general download, is 22% faster than our previous Muon version, supports nearly all Chrome extensions, and features the new Brave Rewards.
Mobile growth
Our new iOS version delivered significant performance gains, and our Android app passed 10 million downloads in August. With 20% of our users on desktop and 80% on mobile, we anticipate even more adoption on mobile platforms as Brave Rewards and the Basic Attention Token are coming to Android and iOS this year.
7X growth for Verified Publishers
There are now over 28,000 Verified publishers, including YouTube channels and Twitch streamers (for whom we added support in March), who have signed up for Brave Rewards to reconnect with their audiences (up from 4,000 at the beginning of 2018) and benefit from our referral program. This seven-fold increase led us to deliver new tipping functionality in Brave Rewards and a feature that lets content creators customize their tipping banners.
Expanded privacy work
As privacy came to the forefront in 2018 with repeated data breach scandals on several platforms, we are developing anti-surveillance technology to keep users in control of their data. We forged ahead with more privacy-protecting features such as the integration of Tor in our Private Windows, as well as opening a Research office in London for future implementations of privacy innovations such as SpeedReader and AdGraph.
New Partnerships
Dow Jones Media Group, Townsquare, Baker/DeFranco
We partnered with Dow Jones Media Group to bring premium content to new audiences and to test blockchain technology usage in digital publishing. We also partnered with Townsquare Media to monetize ad-blocking traffic and test digital advertising solutions with the BAT platform, as well as prominent YouTubers Bart Baker and Philip DeFranco to spread awareness about Brave and BAT to their audiences.
Qwant
Qwant, the European search engine that respects the privacy of its users, is now our default search engine in France and Germany.
DuckDuckGo
We expanded our relationship with DuckDuckGo to feature them across all our platforms in our Private Windows search.
HTC
Brave will be the default browser on the HTC Exodus, the world's first native blockchain phone dedicated to decentralized applications.
AdLedger
We joined the AdLedger blockchain consortium alongside Publicis, Omnicom, IPG Reprise Digital, GroupM, MadHive, Coindesk, Meredith, TEGNA, and IBM in order to reform the future of digital advertising.
Civic
We're working with Civic to provide identity verification and other Know Your Customer (KYC) services to our Verified publishers, so that they will be able to securely receive earned BATs directly into their own Ethereum addresses.
Policy and Industry Relations
From mid-2018 Brave started to work with lawmakers, regulators, and advertisers in the US and Europe, pressing for privacy protections for users and a fairer deal for publishers. Here are highlights of Brave's public policy activities:
Brave/BAT Community
On Reddit, we launched an AMA series in 2018 that featured 10 episodes with different members of our team, and we have more planned for 2019. We also started a Telegram group, in addition to our Twitter, Facebook, and Instagram presence for Brave and BAT. On the ground, our BAT regional leader volunteers held a total of 23 meetups globally, in addition to the events we organized with our CEO in London, Singapore, Seoul, New York, and San Francisco.
Connecting with Brave
We love hearing from our users, so please visit us at Mobile World Congress (Hall 8.1, booth A67) if you're in Barcelona from February 25-28, 2019. (Stay tuned on Twitter as we will be giving away tickets soon!)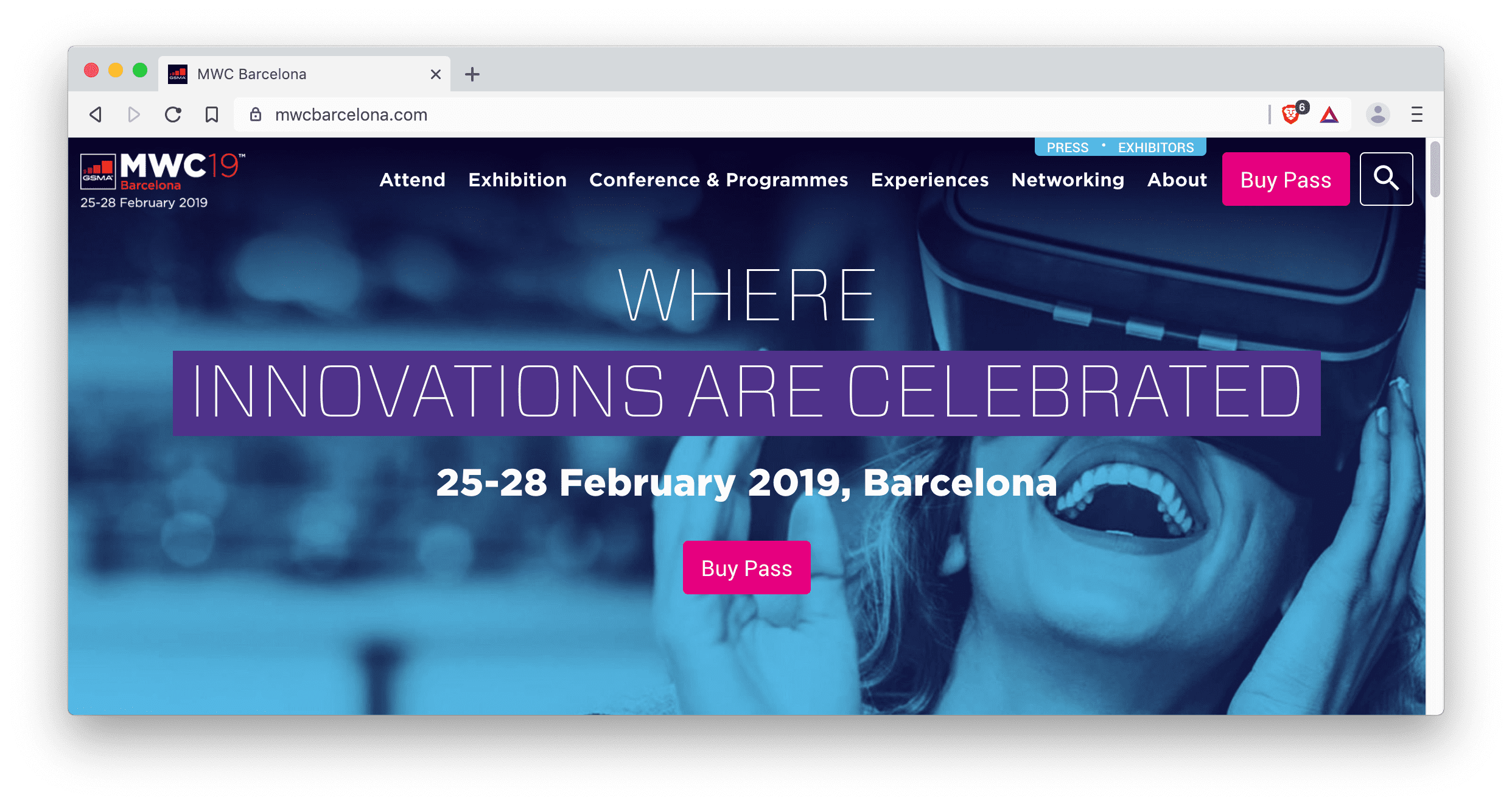 We look forward to more achievements together in 2019 as we launch our new digital advertising platform to reconnect creators and brands with users, and to reward users for their attention while preserving their privacy.
We're also growing and hiring in multiple cities, so check out our job listings!