Brave Launches Self-Serve Ads Program
Today, Brave is launching its Self-Serve Ads Program. These new tools allow brands to set up and run advertising for their products and services within the privacy-preserving Brave Ads and Rewards ecosystem. This is an important next step on our roadmap for Brave and the Basic Attention Token (BAT) to provide effective advertising that protects users' privacy.
The Brave Ads Self-Serve Program allows brands to set up and run ad campaigns in the Brave Browser and Search ecosystem with minimal assistance from the Brave team. Initially, the Brave Ads Self-Serve Program invites brands to run English-language campaigns in countries currently supported by Brave Ads. We plan to introduce support for additional languages over time.
The program is also an opportunity for brands who are new to Brave to join, and provide feedback and to improve our Brave Ads products.
The Self-Serve Program offers the ability for brands to purchase campaigns to run in the Brave Ads Push Notification ad unit. Over time, the team will be introducing Brave News Ads and Brave Search Ads units to self-serve to be available to directly purchase within the platform.
Advertisers participating in the program will also receive beta access to new self-serve features as we introduce them into the system over time, and will have the opportunity to provide direct feedback and have access to our Brave Ads Product and Brave Research teams. 
Brave's direct sales team will continue to sell New Tab Takeovers (formerly named Sponsored Images). These assets will not be available within self-serve given the curated image selection and approval process. However, if program participants express interest in purchasing Sponsored Images, they will be connected with our Sales team to help facilitate that process.
A minimum campaign spend of $1,000 USD per month is required to participate in the self-serve program. Advertisers are required to pre-pay, with either BAT or USD.
Advertisers enrolled in the Brave Ads Self-Serve Program are eligible to receive a 50% discount on their first campaign, if they purchase their campaign with BAT. Additional campaign discounts for purchasing campaigns with BAT will be available throughout the program. 
Our current advertising policies will apply to brands in the program; human review will remain a part of the process to ensure the safety of Brave's users, and preserve the integrity of our brand and product.
Background
Brave Ads were first launched in early 2019, available to Brave users who opted-in to Brave Rewards, from Brave's 5.5 million monthly active user base at the time. The concept of advertising with privacy was new to most advertisers (and Brave's ad platform remains a unique offering still in 2023), so Brave Ads were brought to market as a managed service to help educate and learn with our customers. Brave's teams of sellers, account managers, operations, finance, and engineering work together to bring in customers and deploy their campaigns into the Brave ecosystem. The managed service approach helps Brave provide white glove service with education on Brave and Brave Ads, while keeping an established onboarding and payment process in place that brands are familiar with.
Brave has since grown significantly, with our user base now at 57 million monthly and 21 million daily active users. The Brave Ads platform and offerings have also grown from one ad unit to four ad units across various Brave products that brands can use to communicate their story and grow their customer base. Brave Search ads are also rolling out and will get access to our 23 million daily queries and over 8 billion annualized queries.
Brave Ads campaigns have also been supported in nearly 200 countries with over 7.5 billion ad confirmation events to date, and there have been over 6,600 campaigns since the inception from over 900 advertisers, from mainstream brands such as Ford, PayPal, Toyota, Mastercard, Intel, Chipotle, Crocs, BMW, Keurig, American Express, Budweiser, Walmart, Amazon, and The Home Depot, as well as from crypto giants like Binance, Coinbase, eToro, Ledger, NEAR, and Solana. The time has come for Brave to bring the Brave Ads Self-Serve Program to market, and grow the ecosystem even further.
Getting Started
Brands looking to participate in the program can head over to our Brave Ads Self-Serve Program page to learn more, or to complete and submit the form to join the program's waitlist. The Brave Ads team will be onboarding groups of advertisers from the waitlist, based on available supply across Brave Ads inventory.
We are excited to enter the next phase of the Brave Ads and Rewards ecosystem with the introduction of the Self-Serve Program, as the Ads platform becomes easily accessible to a broader range of global brands and marketers.
Related articles
Demystifying artificial intelligence, challenging the status quo, and empowering everyday people to embrace the digital revolution.
Read this article →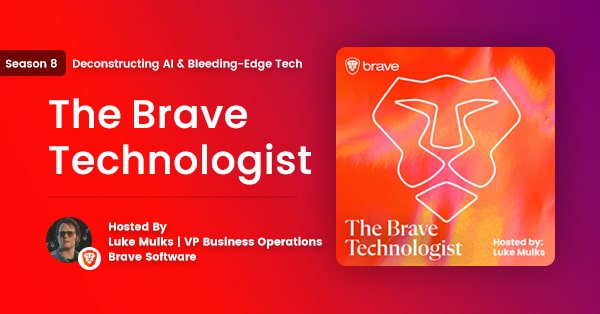 Brave marketers share how they're responding to an ever-changing market in this new, 15-episode season of The Brave Marketer podcast.
Read this article →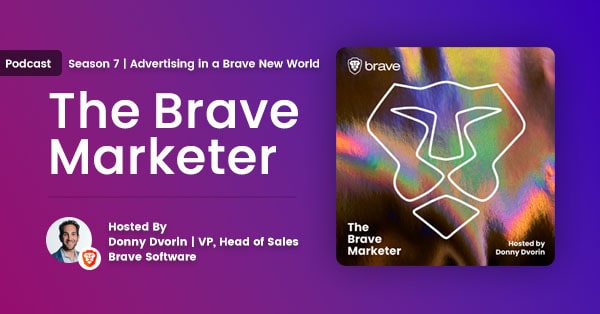 Digital marketers respond to the challenge---and opportunity---of the metaverse in this new, 10-episode season of The Brave Marketer podcast.
Read this article →
Ready for a better Internet?
Brave's easy-to-use browser blocks ads by default, making the Web cleaner, faster, and safer for people all over the world.
Download Brave