We are proud to announce that Luke Mulks, director of business development at Brave, was recognized as one of the top 40 game-changers impacting the marketing and advertising industry for the
2019 DMN 40under40 Awards.
Winners of the 2019 40UNDER40 Award presented by DMN, a provider of digital and data-driven marketing news, represent the marketing industry's most extraordinary, high achievers in the business, all under the age of 40. The winners are hand selected by DMN's editorial team looking for innovation, impactful results, and a stellar career trajectory.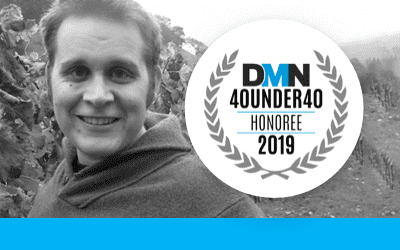 Luke Mulks became one of Brave's first employees after joining the company in 2016 as a senior ad tech specialist. In his current position as director of business development, Luke implements privacy-by-design partnerships and has used his deep expertise and
technical knowledge of advertising to play an integral role in the launch of Brave Ads in April 2019. Luke led the Early Access Program for Brave Ads and, as a result, has fostered partnerships with global companies like TAP Network to bring blockchain-based, real-world reward redemption options to Brave users and Dow Jones to extend native advertising inventory opportunities into Brave Ads. Since the official Brave Ads launch, over 5,000 advertisers have signed up with over 88 campaigns that have run to date.
Luke continues to build relationships with major players in the industry to bring inclusive, rewards-based advertising to the mainstream, and with that, he plays a key role in our path toward a better Web, where users can browse, earn rewards and support content creators while preserving their privacy.
To read more about Luke's win, visit the 40UNDER40 article on DMN.