New Chromium-based release automatically replaces previous Muon-based version with seamless migration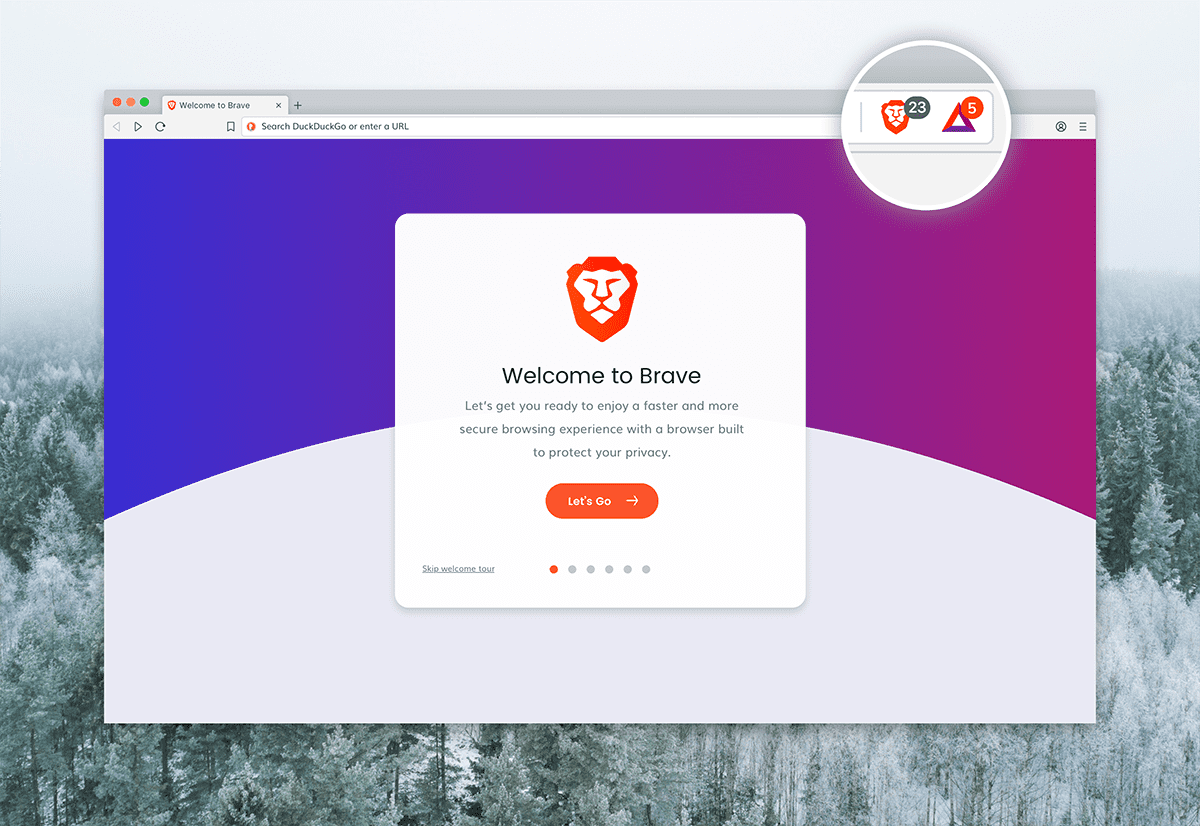 Starting today, Brave users who are currently browsing with our Muon-based desktop version (0.25.2) will receive a notification to upgrade to our redesigned Chromium-based release (version 0.57). Development has ceased for the Muon browser and it is no longer available for download. Users new to Brave (or users who do not wish to migrate their profiles from the Muon version) can download the new browser anytime directly from the Brave web site, for Windows, macOS, or Linux.
The upgrade process will be rolled out to all users over the next several days, so notifications may not be visible to some users until early next week. The migration will seamlessly import user data, including bookmarks, browsing history, saved passwords, cookies, open windows and tabs, Brave Stats, and Brave Payments (now Brave Rewards) wallet information such as the monthly budget, site eligibility requirements (verified, media), and pinned sites.
Muon users will benefit from three key advantages by upgrading to Brave 0.57:
Speed: The new Brave browser is our fastest browser and has a

22% faster load time

on average than the Brave Muon version. Users will notice gains of 8 to 12 seconds on certain sites.

Extensions: With Brave's new version, extensions may be installed by the user. We caution users to install only trusted extensions. We currently maintain three levels of support: "Allowed and vetted," "Allowed and unvetted" (for which we give an extra warning), and "blocked." The blocked list is empty currently, but we plan to add unsafe extensions there in the future and to further curate the categories.

Brave Rewards

: Previously known as Brave Payments in the Muon version, Brave Rewards is our completely redesigned payment system. It rewards users for browsing and creators for their content with Basic Attention Tokens (

BAT

). New features include improved usability, more visibility in the URL bar with the BAT logo, and

direct tipping

functionality with monthly recurring tips replacing "pinned sites" from Brave Payments.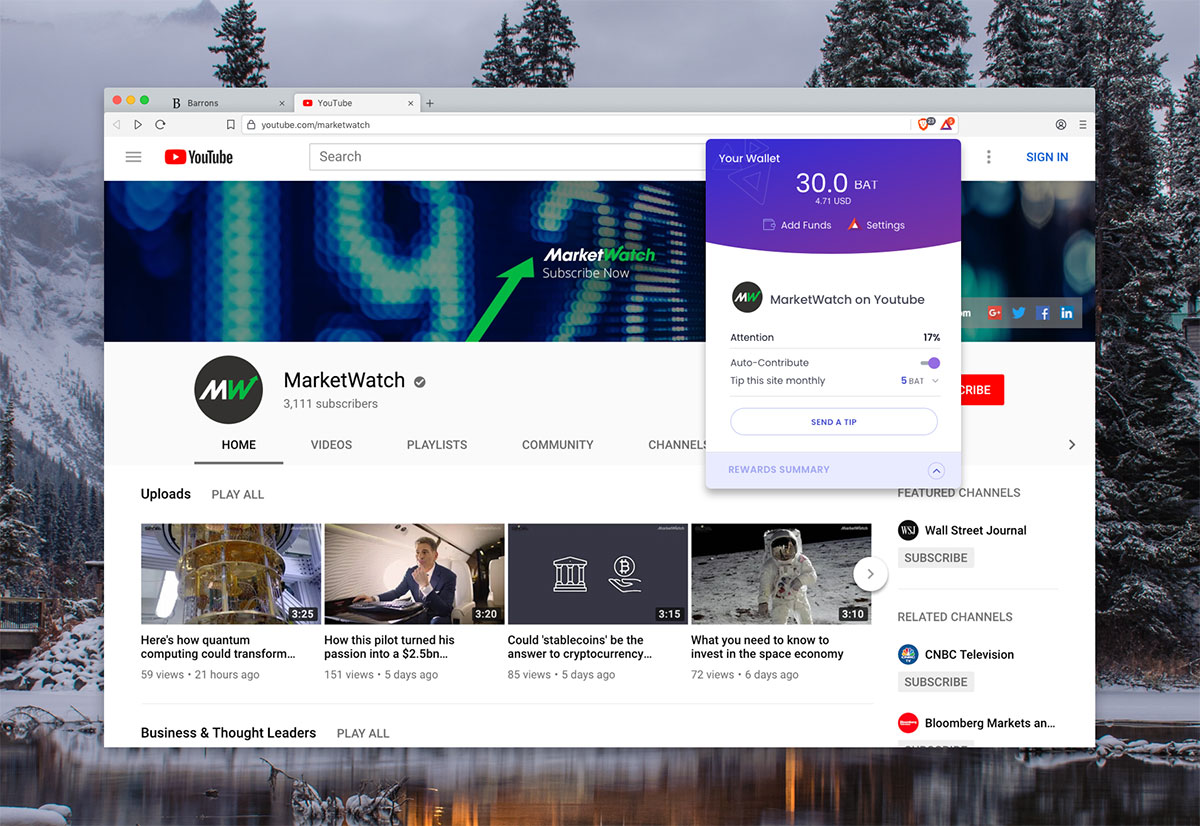 Users previously on Muon will enjoy the same great privacy and security features they expect from Brave but will also notice the following new features:
Tab shape and color changes

Brave Shields menu inside the URL bar on the right, alongside Brave Rewards

Light and dark themes built into Settings

More efficient ad blocking, done on the network thread

Improved private windows and private windows with Tor
The new version of Brave is based on the same Chromium source code as Chrome, but unlike Google's browser, Brave doesn't make any connections to Google in the background. We've disabled Google Accounts and Sync and removed all the Chrome-specific telemetry and reporting code. Google isn't used for search suggestions either — Brave relies on an offline Alexa top sites list in addition to your open tabs and history stored only on your device.
This new Chromium-based browser was made available to developers and early adopters on September 6th, and then as an initial beta for a larger base on September 27th. It replaced the Muon version on the Brave download site on October 18th. Developers can continue to see the latest advances in Brave's Build Channels, which feature the Brave Dev and Brave Beta builds. Developers who would like to file issues can post them here.
If you are experiencing any issues with this upgrade or wish to send us feedback, please contact our Community forum. In the next several weeks, we will be releasing another milestone on our path to Brave 1.0, which will feature cross-platform sync.
For information about our release schedule, please visit: https://github.com/brave/brave-browser/wiki/Brave-Release-Schedule
A detailed rundown of the roadmap is available here: https://github.com/brave/brave-browser/wiki/Roadmap