New online advertising model upends current system
with 70% revenue share to users and privacy by design
Today we're previewing our new digital advertising model in Brave's Developer channel. Developers and testers using the latest desktop browser build for macOS and Windows can activate opt-in Brave Ads within the Brave Rewards settings in the browser.
Brave Ads Setup
To participate in Brave Ads, download the developer build of Brave, and then opt into Brave Rewards. If you're already using our developer build, you will need to manually activate the Ads toggle within Brave Rewards.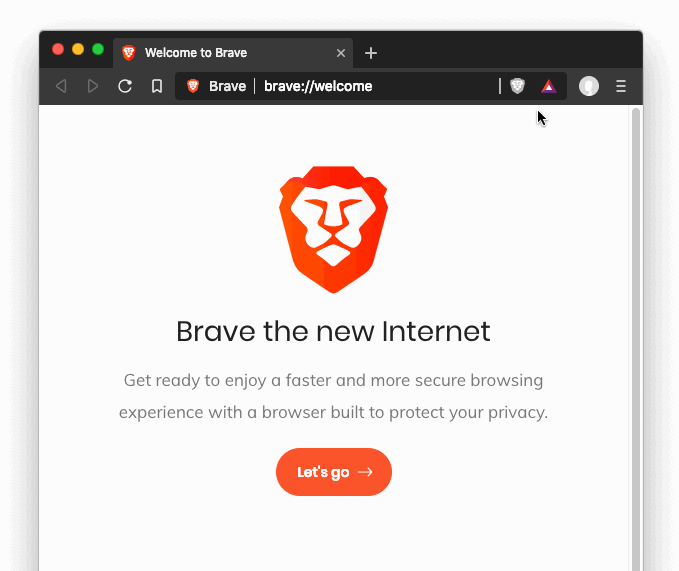 This version provides a preview for users to test ad display and delivery, but does not yet include advertiser confirmation or user payment for ad views. The ability to earn BAT (Basic Attention Tokens) for viewing ads will come in several weeks in our beta channel. Users will then be able to earn 70% of the revenue share coming from those ads. Brave Ads will be integrated in Brave's upcoming 1.0 desktop browser on all platforms (macOS, Windows, Linux), as well as in the Android app (iOS will be available later). As part of Brave Rewards, Brave Ads are opt in and always will be.
Brave is working with several ad networks and brands to test and integrate the current inventory in the Brave Ads catalog, including BuySellAds, TAP Network, AirSwap, Fluidity, and Uphold.
How Brave Ads Work
Opt-in
Users who choose to see Brave Ads are presented with offers in the form of notifications as they browse the web, at a time that the browser finds appropriate and not disruptive. When users click to engage with these notifications, they're presented with a full page ad in a private ad tab. Brave Ads are opt in, and do not replace ads on websites. Users can also customize how many ads they would like to see.
Privacy by design
Brave Ads put the user in control with privacy by design, and do not leak the user's personal data from their device. Unlike conventional digital ads, ad matching happens directly on the user's device, so a user's data is never sent to anyone, including Brave. Accessing user attention no longer entails large scale user data collection.
70% revenue share to users
With the upcoming Brave Ads version 1.0 release, users will receive 70% of the gross ad revenue, reaping rewards for their attention while preserving their privacy. Users will be rewarded with BAT via the integrated Brave Rewards in their browser.
The BAT can be automatically donated on a monthly basis to the user's most visited sites, or used to tip favorite content creators. In the future, users will be able to use BAT for premium content, services, or withdraw it from their wallets for personal use. Users that participate in the Brave Ads program will be remunerated at the end of each calendar month when confirmations become available.
Relevance
Brave pushes ad catalogs (one per region and natural language) to available devices on a recurring basis. As the user browses, Brave locally matches the best available ad from the catalog (via keywords in the page) to display that ad at the appropriate time. Because it's local to the device, ad delivery becomes relevant to the entire browsing experience.
Users see rewarding ads, without web-wide mass surveillance. During our trials which started last June, we worked to improve user modeling and to integrate specific usage of the browser, in order to deliver ads at the right time based on behavior in the browser. We strengthened our modeling and data classification engines and refined our system's machine learning.
Brave Ads notify the user with relevant offers as they browse the web and presents an offer or other call to action to the user.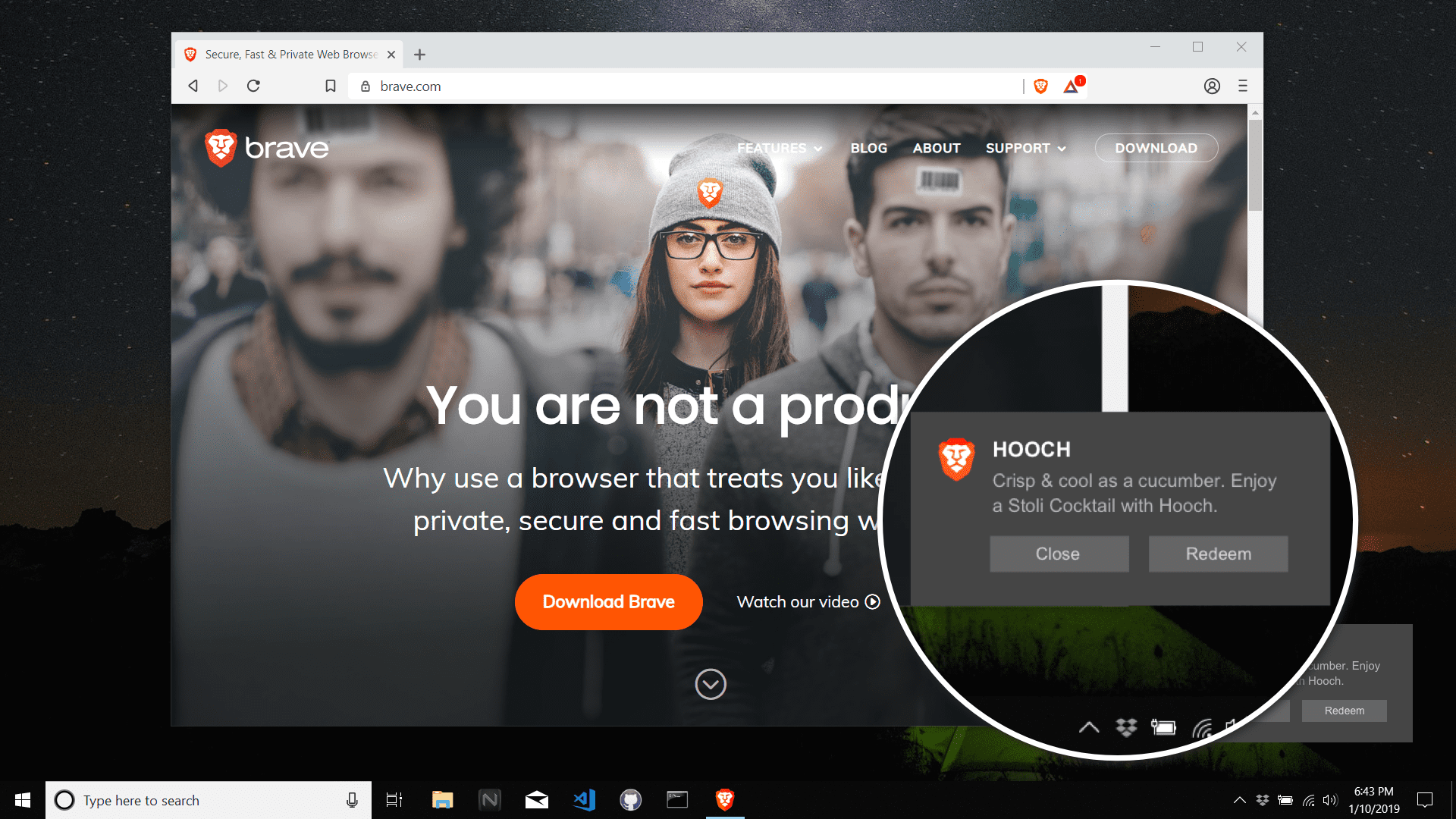 The user clicks the notification to open a private ad tab, providing a captivating full page experience directly between the brand and the user.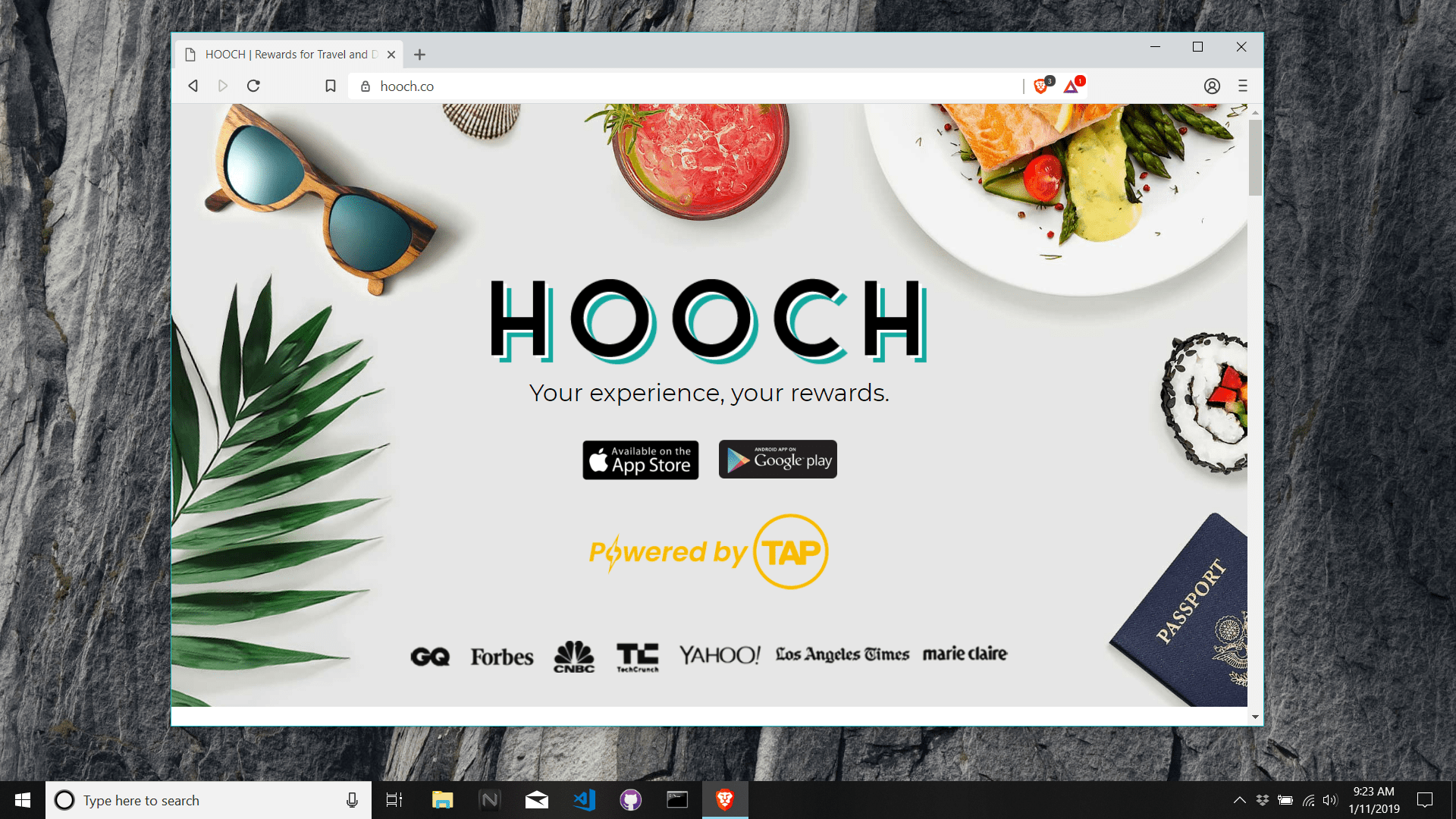 Brave Ads Roadmap
Phase 1: User Ads
Our User Ads are available in this developer channel preview, and will be introduced as our first ad offering in our upcoming Brave 1.0 browser release. User ads are always opt in.

User Ads provide brands with direct opportunities to provide offers and engage with users as they browse the web.

Users receive 70% of the ad revenue for User Ads; Brave receives the remaining 30%.
Phase 2: Publisher-integrated Ads
Later this year, we will introduce Publisher-integrated Ads. We will work in partnership with content providers, providing opportunities for Brave's 28,000 Verified publishers and creators to feature private ads within their website or channels.

Publisher-integrated Ads will provide 70% of the revenue share to participating Verified publishers and content creators; 15% of the revenue share will go to users that view and engage with the Publisher-integrated Ads, and the remaining 15% of the revenue share will go to Brave.

As a guiding principle, Brave Ads will always provide the user with a revenue share greater than or equal to what Brave receives.
With Brave Ads, we are reforming an online advertising system which has become invasive and unusable. Users have turned to ad blockers to reclaim their privacy from ads that track them and sometimes even infect them, and publishers are finding it increasingly difficult to earn ad revenue to sustain quality content with intermediaries that collect huge fees.
Our model will help fund the web with privacy-preserving ads that justly reward users for their attention, and reconnect users with publishers and brands. Brands that participate with Brave Ads know with certainty that when they run ads with Brave, their ads are viewed by people who welcome advertising.
Brave Ads remove intermediaries that exploit user data and thrive on surveillance, and instead offer a consent-based system in line with GDPR standards. Brave Ads put the user in control, keep data on the user's device, reward the user for their attention, and aim to recreate a system where ads are once again enjoyable.
We welcome user feedback for this preview. If you would like to share your impressions or report any issues, please contact us at ads-dev@brave.com.