Privacy-protecting Brave Ads reconnect advertisers with users,
and reward Brave users who opt in with 70% revenue share
Brave recently passed 18.3 million monthly active users and 6.1 million daily active users. While things are growing significantly on the user front (from 8.7 million MAU last November when we launched our 1.0 version), we have also seen incredible momentum with Brave Ads, our opt-in, privacy-preserving ads that reward users with 70% of ad revenue.
We launched a new section on our website today that highlights some amazing use cases from various brands and agencies that leverage Brave Ads to connect with engaged consumers in a relevant, brand-safe, and privacy-friendly way—something that's top of mind for most advertisers as privacy scandals and new regulations continue to shake up the industry.
Since launching in April 2019, Brave Ads campaigns are now supported in 191 countries with over 2.4 billion ad confirmations to date (a 140% increase from our last report in July). To date, there have been 2,039 campaigns from brands such as Verizon, Newegg, Chipotle, Chess.com, Privacy.com, PayPal/Honey, Ledger, and Proton, in addition to earlier campaigns by Amazon, Harry's Razors, CBS, KIND snacks, Logitech, Lenovo, Grubhub, Belkin, Quickbooks, and Evernote. The average CTR (click-through rate) for a Brave Ads campaign is 9%, well above the industry average of just 2%, but many brands are seeing even higher engagement. And with an average ad recall rate of 63%, it's no wonder why Sponsored Images see a 90% campaign renewal rate.
Here's a sampling of the ways advertisers have seen success with Brave Ads:
BlockFi

, a crypto-financial services company, set out to reach high net-worth investors with an appetite for digital assets in a digital advertising ecosystem but other channels fell flat. After turning to Brave Ads, not only did the company see a

12.48% CTR, they reduced acquisition costs by 75%, and earned 2x more revenue per user compared to Google

.
According to Nick Ries, Marketing Manager at BlockFi: "Brave has proven to be one of the most effective channels in driving new customers to BlockFi. The opt-in experience creates deeper engagement that consistently results in a 3x higher CTR than any of our other paid media spend. The Brave Ads team has been helpful since day one, providing best practices and helping us scale with the audience as the platform matures."
Culprit,

a direct-to-consumer underwear brand, felt they were competing for the same audience as every other underwear company on Facebook, and regardless of how creative they were with their content, and how great their product was, inferior products could simply outspend on advertising dollars and get the sale. Allocating budget to Brave Ads drove a

500% increase in sales across single purchases, bulk orders and subscriptions

.
Nexo,

a leading regulated financial institution for digital assets, wanted an advertising platform that could meet their business needs while ensuring their customers' personal information was secure. The company chose Brave User Ads because of its capability to advertise to a very specific audience, which immediately resulted in

a 15.8% CTR and a 20% savings in customer acquisition cost

over traditional advertising channels.
eToro,

a

platform that enables people to invest in the assets they want, from stocks and commodities to crypto assets

, has a target market that's very aligned with certain Brave users: early adopters, tech-savvy, crypto enthusiasts. The company's Brave Ads campaigns, placed in front of people who had opted in and had interest in their ad

,

performed exceptionally well with a

13.8% CTR and 230% increase in eToro account registrations

.
Upland,

a platform that blends the real world with a virtual world (powered by blockchain technology), was looking for an ad platform that would significantly increase their user growth and prove to be a cost-effective advertising channel to drive installs and conversions. The company leveraged both

Sponsored Images

and Brave Ads to

earn 3x more revenue per user compared to Facebook.
Check out these exciting use cases and more on our new case study landing page. If you're an advertiser looking to get started with Brave Ads, please visit https://brave.com/brave-ads/ or contact us at adsales@brave.com.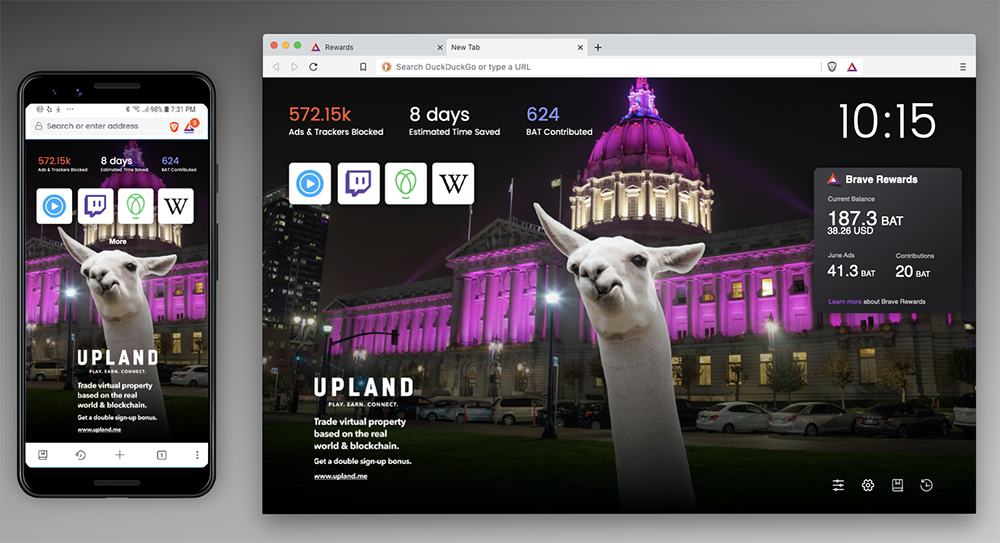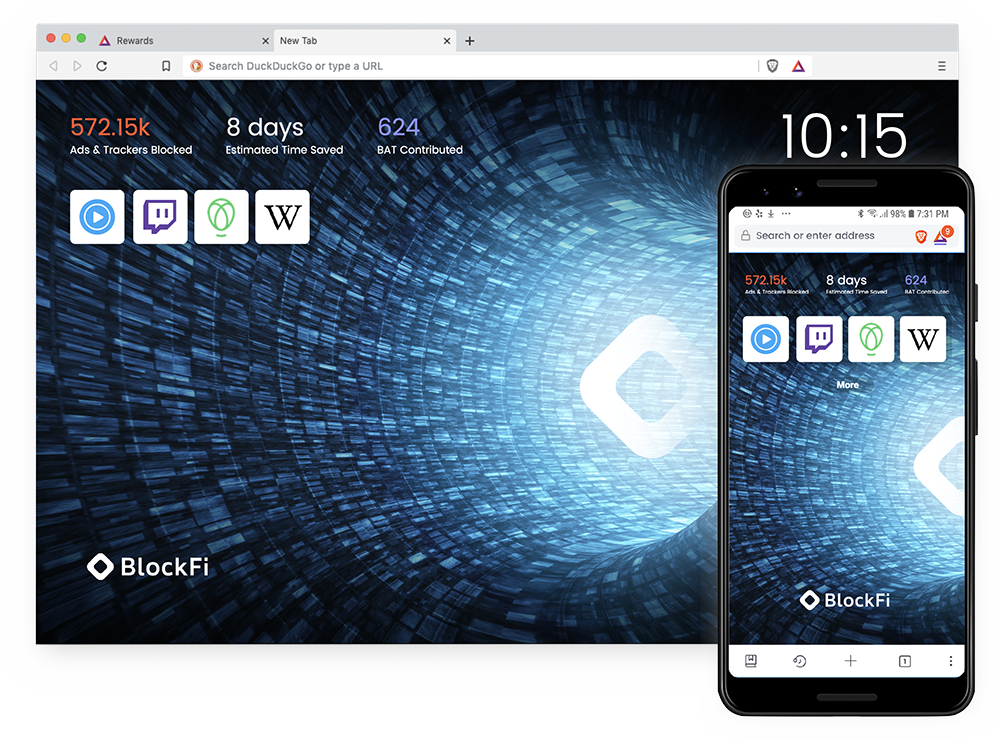 This page was modified in May 2022 to update contact details for advertisers.