Brave welcomes Annie Lee to its leadership team as its first Chief Marketing Officer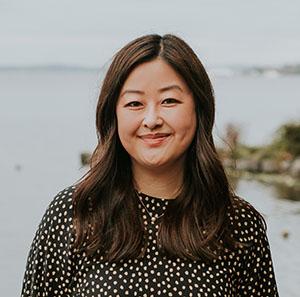 Brave is excited to announce that Annie Lee has joined the company as its first Chief Marketing Officer. Annie reports to Brendan Eich, co-founder and CEO, and is responsible for marketing, advertising, branding, and creative. She was most recently at Twitch, an Amazon subsidiary.
Annie joins Brave's 160-member team as Brave recently passed 50 million monthly active users, doubling every year for the 5th year in a row. With several new products such as Brave Search, Brave Talk, and Brave Wallet launched this past year and more in development, Annie's expertise will be critical to growing the company.
"Annie is passionate about helping early stage companies scale marketing efforts during their hyper-growth stage," said Brendan Eich. "We're looking forward to expanding our product reach and ecosystem with Annie's leadership, further engaging with our users, creators, and partners as we aim to pass 100 million users in the coming year."
"I'm thrilled to join Brave to share a faster and safer Internet with the world. Privacy will inevitably change the Web for both consumers and advertisers, for the better," said Annie Lee. "Brave plays a critical role in telling the story of our future by making the benefits of Web3 and crypto accessible to everyone."
Annie brings 17 years of experience in consumer marketing and online advertising across various tech companies. Most recently, she was the Senior Director of Product Marketing and Revenue Growth at Twitch (an Amazon subsidiary), focused on helping streamers build their communities and monetize through live streaming. Her team drove marketing initiatives to support Creator, Viewer, Commerce, Ads, Music, Revenue Growth, and Trust & Safety products, while also working with brands and game publishers to develop innovative partnership opportunities on Twitch.
Prior to Twitch, she launched Amazon's private label brands within the Health & Wellness category and led the Brand & Acquisition marketing team at AmazonFresh.
During her time as Head of Marketing at EatWith, she led the global marketing and community team responsible for driving supply and demand for their communal dining marketplace. Before EatWith was acquired, Annie helped launch strategic partnerships with MasterChef and TripAdvisor to boost the number of hosts and guests on their platform.
Previous to EatWith, Annie was an early employee and the first marketing hire at Pinterest. From under 20 million to over 100 million users, she helped shape product marketing and content marketing functions during her tenure—including GTM for product launches, editorial marketing programs, and seasonal campaigns in partnership with brands.
Before transitioning into the B2C world, Annie's career began at Microsoft Advertising. She onboarded their earliest search clients onto Microsoft adCenter, managed display operations for MSN, and supported SMB marketing initiatives.
Originally from the Big Island of Hawaii, Annie now splits her time between Seattle and San Francisco. In her spare time, she enjoys spending time with her family, while actively advocating for parents and DEI in the workplace. Annie earned a Master's of Communication in Digital Media from University of Washington, and a Bachelor of Arts in Business Administration and Marketing from Seattle University, where she served as an Adjunct Professor for Marketing Analytics.
Follow Annie at @anniekatrina on Twitter.
If you are interested in joining Brave, please check out our open positions.
About Brave
Brave Software's fast, privacy-oriented browser, combined with its blockchain-based digital advertising platform, is reinventing the Web for users, publishers, and advertisers. Users get a private, speedier web experience with much longer battery life, publishers increase their revenue share, and advertisers achieve better conversion. Users can opt into privacy-respecting ads that reward them with the Basic Attention Token (BAT), a frequent flyer-like token they can redeem or use to tip or contribute to publishers and other content creators. The Brave solution is a win-win for everyone who has a stake in the open Web and who is weary of giving up privacy and revenue to the ad-tech intermediaries. Brave currently has over 50 million monthly active users and 1.3 million Verified Publishers. Brave Software was co-founded by Brendan Eich, creator of JavaScript and co-founder of Mozilla (Firefox), and Brian Bondy, formerly of Khan Academy and Mozilla.
For more information, visit brave.com or follow the company on Twitter @brave.
Related articles
Private, independent search engine exits beta phase on its first anniversary, with innovative features that help users de-Google their search
Read this article →
As Brave continues to grow, we find many users who haven't heard of us yet, so we try new marketing channels for efficacy, reach, affordability, and privacy.
Read this article →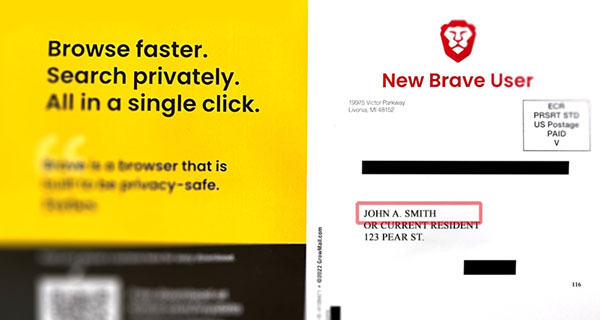 Brave Wallet, the crypto wallet built into the Brave browser that enables users to store, manage, grow, and swap their crypto portfolio from a single wallet, is live on desktop and mobile! To celebrate, Brave is giving away almost half a million dollars in amazing crypto prizes.
Read this article →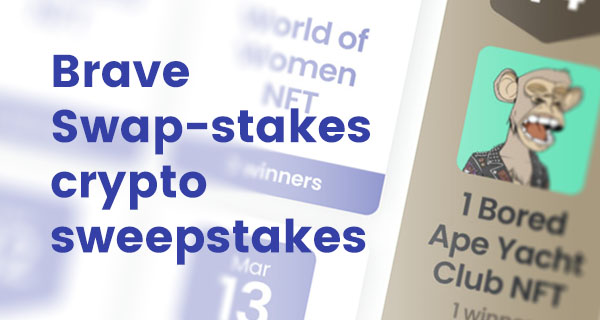 Ready to Brave the new internet?
Brave is built by a team of privacy focused, performance oriented pioneers of the web. Help us fix browsing together.
Download Brave