Today we're releasing Brave 0.58, the latest update to our Chromium-based desktop browser, available for download for Windows, macOS, and Linux. Along with this update, Brave-verified publishers and creators can customize Tipping Banners for their sites, YouTube channels, or Twitch streams, in order to directly connect with the audiences that wish to seamlessly reward their content.
A Tipping Banner can effortlessly be designed and branded via our Publisher Dashboard. Individual creators can feature their own images and messages.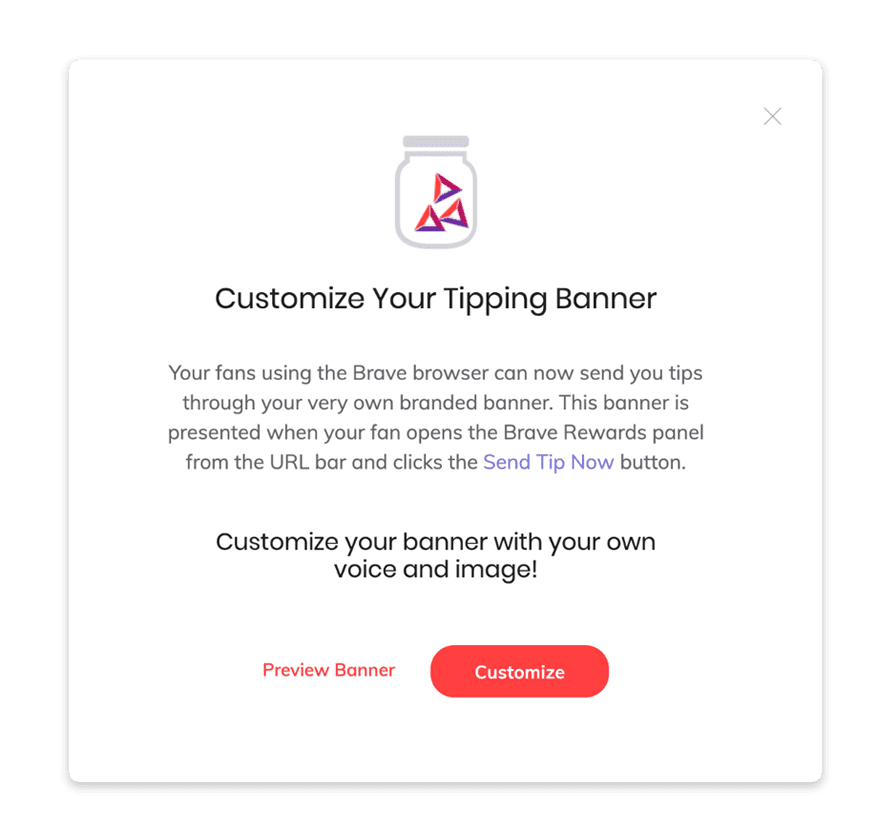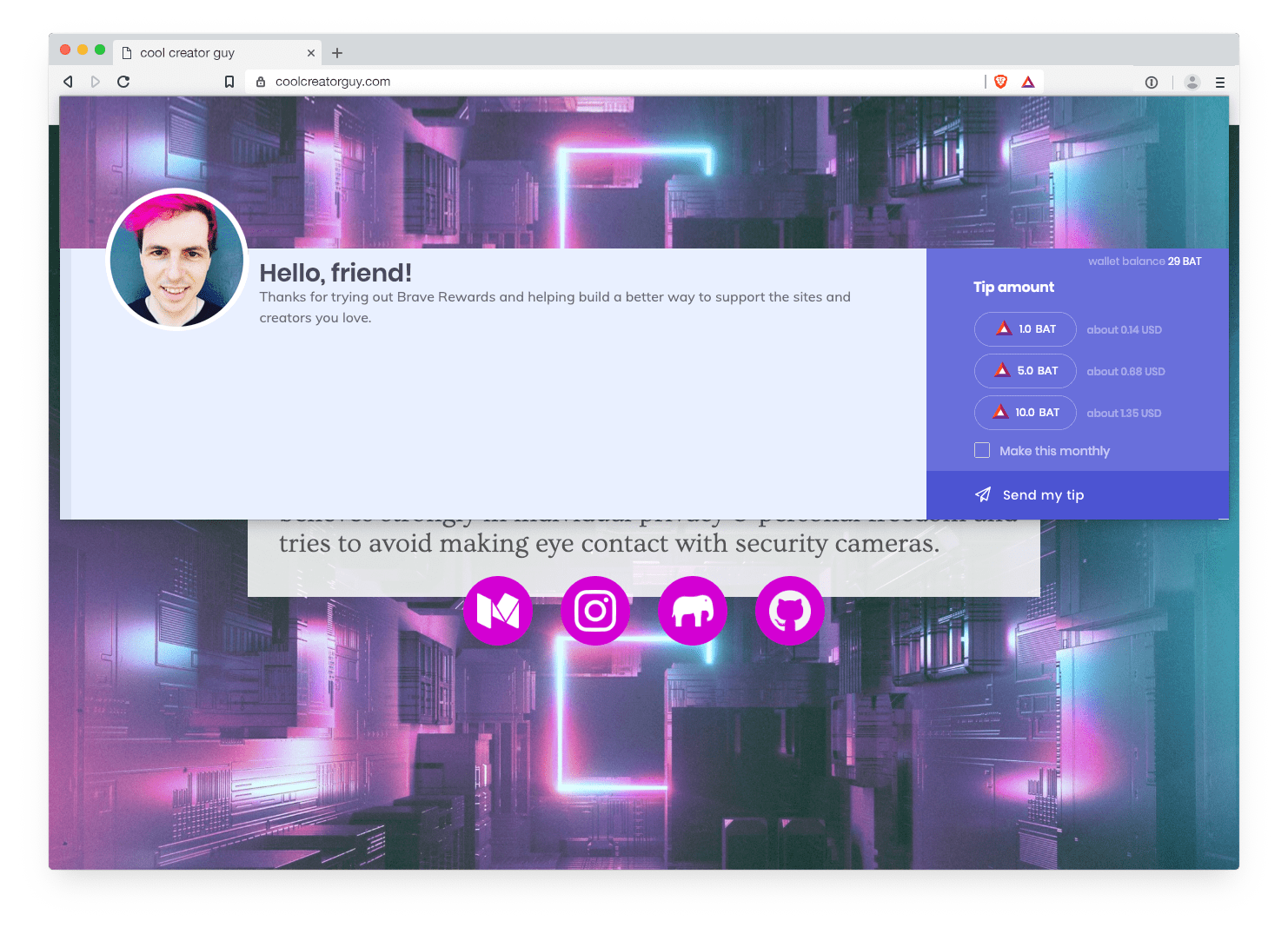 Brave users will see this banner appear when they visit those sites and click the "send tip now" button in their browser's Brave Rewards panel, accessible from the URL bar. We're excited to be providing this functionality to our community of 23,000 Brave-verified publishers and creators in order to better support them in their efforts to be rewarded for their content, especially as more and more are facing demonetization by large platforms.
With today's release, Brave users who are still browsing with our Muon-based desktop version (0.25.2) will receive a message with instructions to download this new version and to migrate their profiles. The migration will include bookmarks, browsing history, search engine preference, saved passwords, cookies, open windows and tabs, Brave Stats, and Brave Payments data. Our Muon version is no longer supported, so we encourage everyone to upgrade to 0.58 and start enjoying its speed (22% faster than Muon), support for extensions, and Brave Rewards features.
Please contact our Community forum if you have feedback about the Tipping Banner or if you require assistance with the upgrade.