At Brave, we want to make crypto usable and DeFi accessible for everyone, and towards these ends, we are excited to share the second update since we published the
BAT Roadmap 2.0
in February 2021.
Brave Wallet
Brave is building a native C++ implementation of an Ethereum remote client. It will also support other EVM-compatible blockchains and have some chains preconfigured to use without any settings changes. This native wallet will not require an extra background process (which entails operating system and memory overhead) as extensions such as MetaMask and our current wallet forked from MetaMask do. The new wallet will be available on both mobile and desktop.
Our ambitions also go beyond Ethereum — we're adding support for Bitcoin, Polygon, and more chains and L2s.
This new wallet is still in development. As of today, we have most of the UI built for desktop, Android, and iOS, and we've recently attached the UI on the desktop to our Hierarchical Deterministic (HD) wallet keyring controller. The wallet can make Ethereum calls (such as getting ERC-20 token balances), and send transactions (such as ERC-20 token sends). Permission prompts are tied into the Brave-standard, Chromium-based permission manager, and users can manage permissions across sites as they do with other Web permissions, such as geolocation requests.
The new Brave wallet will be home to a user's self-custodial (where the user controls the private key) cryptocurrency wallet, the Brave Rewards wallet *, credit cards, and other exchanges and custodians that we support (via OAuth) such as Uphold, Binance, and Gemini, among others. We may support DID cards in the wallet in the future, analogous to the identity cards in your physical wallet.
A user will go through an onboarding flow to create their wallet that's similar to the MetaMask onboarding process. After this set-up is complete, the same HD wallet will be used for Bitcoin, Ethereum, and other supported chains.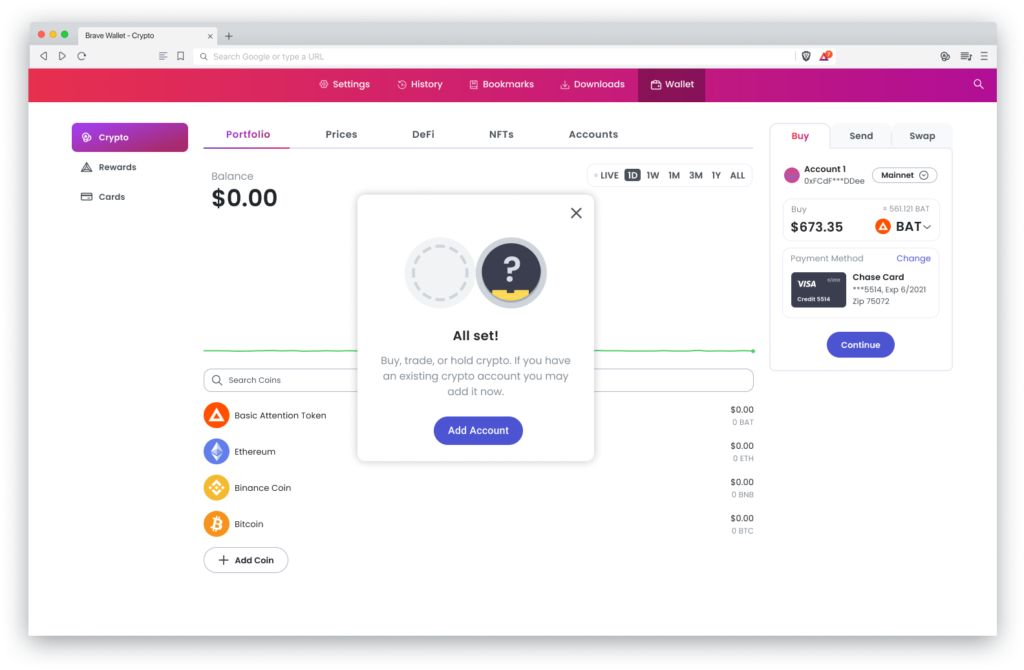 Fig 1: Brave Wallet (Desktop)
Fig 2: Brave Wallets Portfolio (Mobile)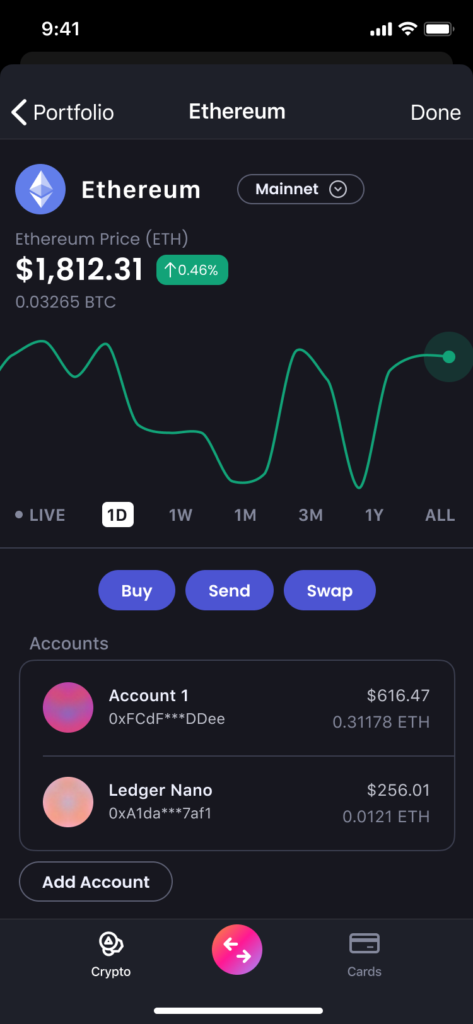 Fig 3: Brave Wallets Asset Page (Mobile)
Brave Swap
Brave Swap is now available in the latest version of the Brave browser on desktop. The video included below shows a demo of the DEX aggregator in the current, pre-native Crypto Wallets feature (brave://wallet), and the mockups here show how the aggregator will soon look in the new native Brave Wallet.
Brave Swap is built using the 0x API, and we believe that this partnership between Brave and 0x will go a long way toward making crypto and DeFi accessible to everyone.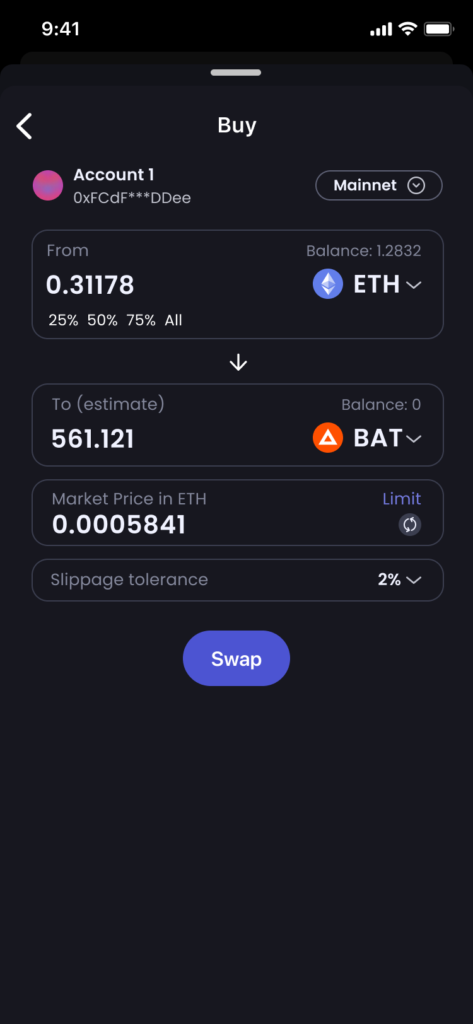 Fig 4: Brave Wallets Swap (Mobile)
THEMIS
The Brave Research team has been working on THEMIS, a protocol to progressively decentralize the Brave/BAT private ads infrastructure. Over the past several months, we worked actively with over ten teams in the Web3 and crypto ecosystem as part of the THEMIS RFC&C event. The goal of the public event was to engage with blockchain developers and explore how their projects could help THEMIS improve scalability and performance while maintaining the high privacy standards our users expect from Brave. We received 10 RFC&C proposals from teams focusing on L1 and L2 tech that brought significant practical insights on improving the original THEMISv2 protocol spec.
The THEMIS project has entered a new development phase, and the team is focused on formalizing, developing, and productizing the THEMIS protocol.
Development Phase
Goals and Deliverables

Phase 0

Warm-up

Cryptographic formalization of the BBA and ZKP scheme;

Security review of the scheme and infrastructure integration;

Phase 1

Privacy-Pass scheme replacement

BBA implementation;

Reward calculation and proof generation;

Off-chain reward proof verification;

Replace the current Privacy-Pass protocol with THEMIS in Brave Ads;

Phase 2

On-Chain computation

On-chain reward proof verification
Community
Completed onboarding for the BAT Ambassadors program (400+ applicants)

Increased membership on

r/BATProject

subreddit to 75,000+ members (up from 50,000 members in February 2021)

Expanded our international community with over 30 BAT Ambassador-led groups on platforms including Discord, Federated, Instagram, Twitter, and Facebook

Hosted community AMAs and interviews on

THEMIS

,

IPFS

(

interview

),

Unstoppable Domains

, and Brave's

partnership

with

Gala Games

.
Partnerships & Developments
We are continuously looking to enhance the BAT ecosystem, and we welcome and encourage the Community and Brave/BAT users to connect with us to share their thoughts, concerns, and questions:

* Except on iOS. Details at /rewards-ios/.