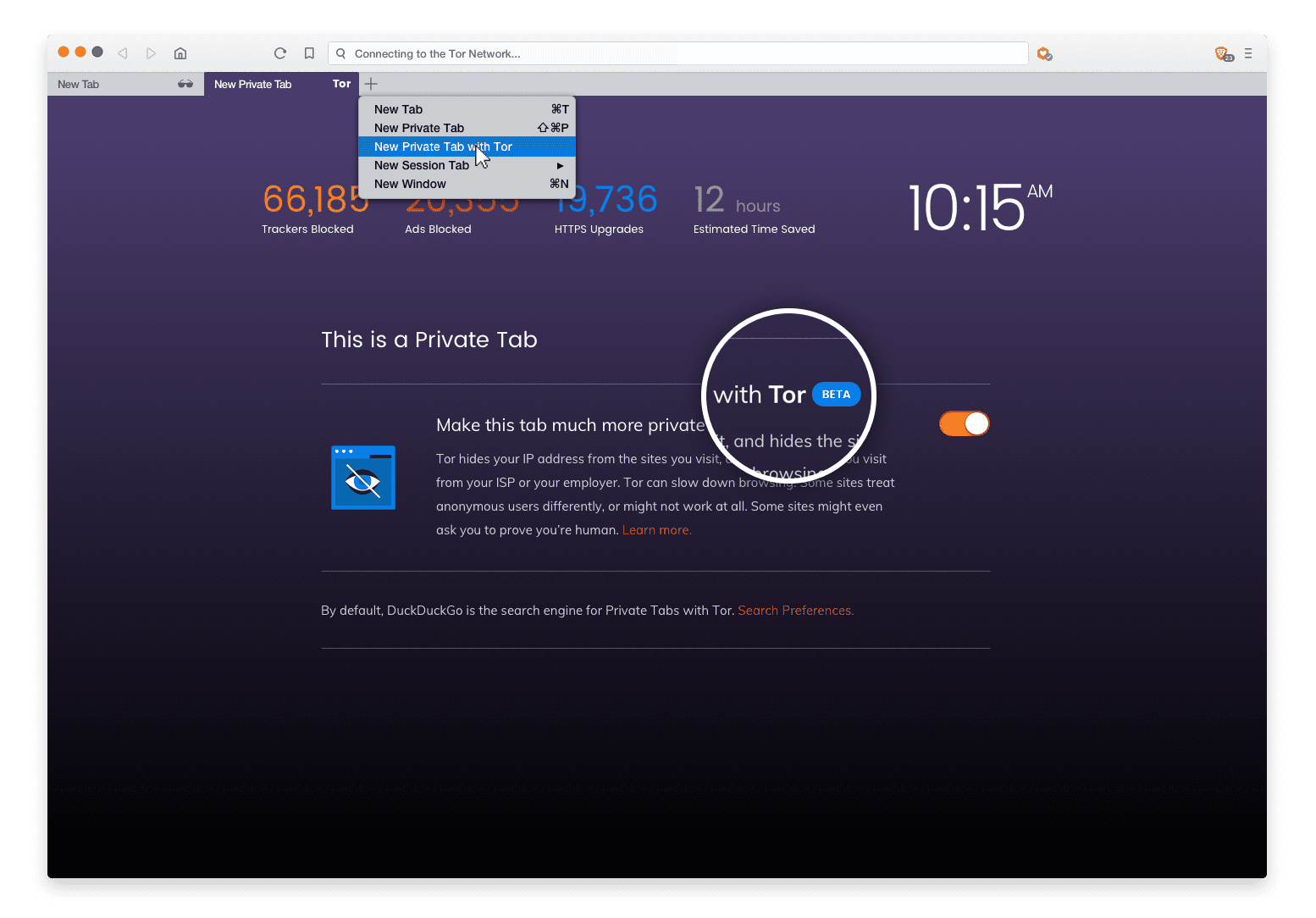 This new functionality, currently in beta, integrates Tor into the browser and gives users a new browsing mode that helps protect their privacy not only on device but over the network. Private Tabs with Tor help protect Brave users from ISPs (Internet Service Providers), guest Wi-Fi providers, and visited sites that may be watching their Internet connection or even tracking and collecting IP addresses, a device's Internet identifier.
Private Tabs with Tor are easily accessible from the File menu by clicking New Private Tab with Tor. The integration of Tor into the Brave browser makes enhanced privacy protection conveniently accessible to any Brave user directly within the browser. At any point in time, a user can have one or more regular tabs, session tabs, private tabs, and Private Tabs with Tor open.
The Brave browser already automatically blocks ads, trackers, cryptocurrency mining scripts, and other threats in order to protect users' privacy and security, and Brave's regular private tabs do not save a user's browsing history or cookies. Private Tabs with Tor improve user privacy in several ways. It makes it more difficult for anyone in the path of the user's Internet connection (ISPs, employers, or guest Wi-Fi providers such as coffee shops or hotels) to track which websites a user visits. Also, web destinations can no longer easily identify or track a user arriving via Brave's Private Tabs with Tor by means of their IP address. Users can learn more about how the Tor network works by watching this video.
Private Tabs with Tor default to DuckDuckGo as the search engine, but users have the option to switch to one of Brave's other nineteen search providers. DuckDuckGo does not ever collect or share users' personal information, and welcomes anonymous users without impacting their search experience — unlike Google which challenges anonymous users to prove they are human and makes their search less seamless.
In addition, Brave is contributing back to the Tor network by running Tor relays. We are proud to be adding bandwidth to the Tor network, and intend to add more bandwidth in the coming months. Our relays can be viewed by clicking right here.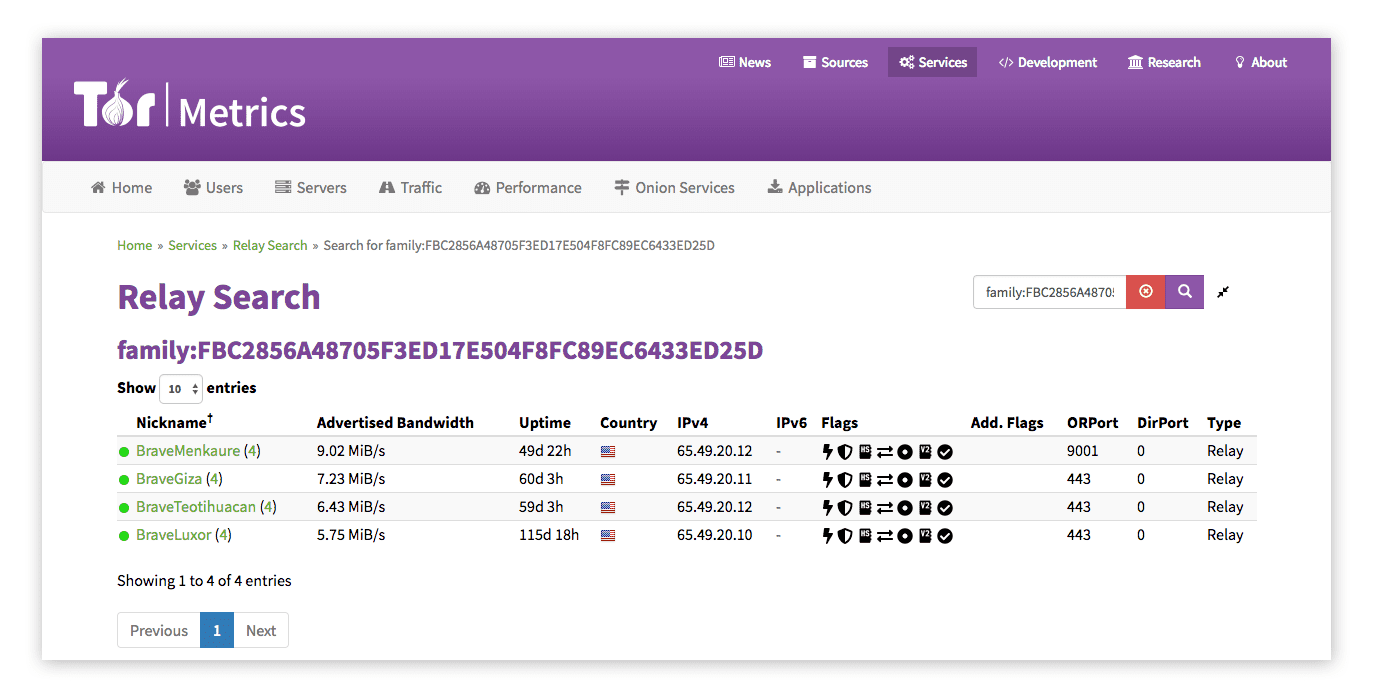 Since Brave's implementation of Private Tabs with Tor is currently in beta, there are still some known issues and leaks which we intend to fix in future versions. We welcome developer contributions to our Private Tabs with Tor feature via GitHub, and look forward to releasing updated versions in the coming weeks. We also plan to include support to choose exit node geolocation in the future. For users who currently require leakproof privacy, we recommend using the Tor Browser, which provides much stronger and well-tested protection against websites or eavesdroppers using advanced techniques to uncover a true IP address.
We're excited about providing our users with a new way to protect the privacy of their browsing habits, especially as more sites and advertisers are using tracking techniques and abusing user trust. Our user-first approach aims to standardize a privacy-by-default model that gives users ownership of their data and online experience, and Tor integration via Private Tabs vastly contributes to our platform.

Note: In addition to Private Tabs with Tor, Brave 0.23 features an updated icon set, refinements to the primary toolbar styling and dimensions, adjustments for tab previews, and usability improvements in the title-mode feature of the URL bar. Brave 0.23 also includes improved compatibility with Google's suite of productivity tools, which now work better with Brave's default Shield settings.