Brave Sync Version 2 Now Available for Desktop and Android Users
Brave recently passed 16.7 million monthly active users
and 5.7 million daily active users
Starting today, Brave desktop users (version 1.12) and Android users (version 1.12) can use our fully redesigned sync functionality to sync data from desktop to desktop, as well as across desktop and Android devices. Support for iOS will follow shortly.
Sync v2 was rebuilt over the last several months to be more directly compatible with the Chromium sync system. Sync v2 supports more sync data types, while still keeping the client side data encrypted, so only users can see their data.
Users will be able to sync multiple different data types across their devices:
Bookmarks

Passwords

Autofill Data

History

Open Tabs

Extensions

Themes

Settings

Apps  
Sync is not currently available for Brave Rewards data, but will be in the future. Meanwhile, Brave users who opt into Brave Rewards can verify their Brave wallets via Uphold and connect up to four of their devices (including Android) to the same Uphold wallet in order to sync their Rewards.
Since Sync v2 is an entirely different system from Sync v1, users who were running Sync v1 will need to set up a Sync chain from the beginning with the new Sync v2 implementation. 
For complete details on how to set up Sync v2 or upgrade to it from the previous sync, users can visit this page. Users who need further assistance or who have questions can reach out to us on our Brave Community site in the Sync section. The Sync v2 FAQ is also available here.
Brave Desktop 1.12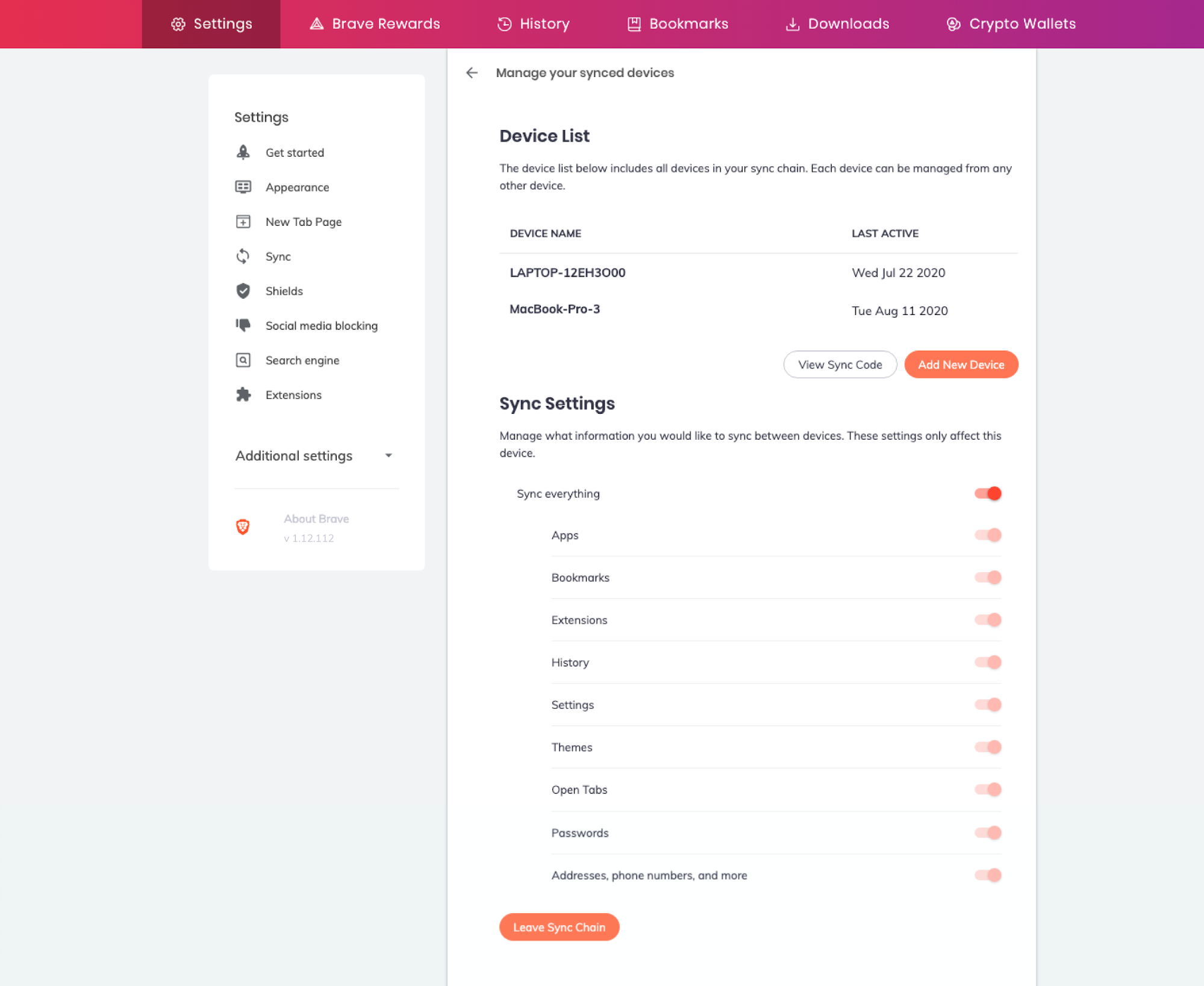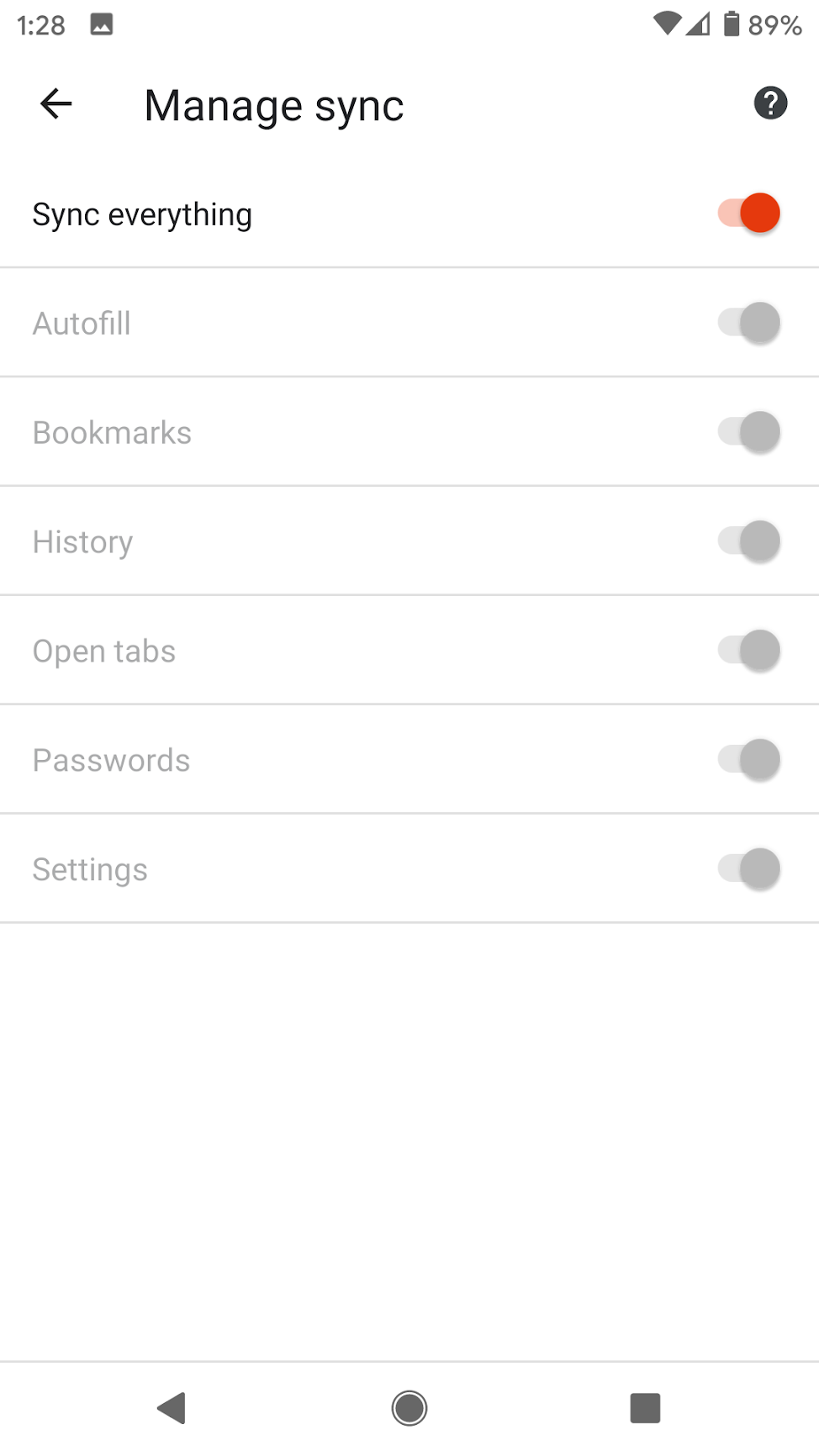 Related Articles
Continue reading for news on ad blocking, features, performance, privacy and Basic Attention Token related announcements.
Brave is pleased to announce SugarCoat, the result of a year-long research collaboration with University of California San Diego to create a new system to improve Web privacy without sacrificing compatibility at Web scale.