Brave Search removes last remnant of Bing from search results page, achieving 100% independence and providing real alternative to Big Tech search
Brave Search also announces it will launch its own search API to power other search applications in the near future
Summary
Every Web search result seen in Brave Search is now served by our own index. We've removed all search API calls to Bing, which previously represented about 7% of query results.
Introduction
Since its launch, privacy-preserving Brave Search has been the only global, independent alternative to serve results almost exclusively from its own index. That meant far less reliance on the existing Big Tech options (Bing and Google) than the supposed alternatives—like DuckDuckGo—that are actually powered by these Big Tech APIs.
When Brave Search launched in June 2021, about 13% of the queries required the help of third parties to achieve the desired level of quality across various types of queries. Total independence, however, was a primary goal of Brave, and in less than a year the Brave Search global independence score rose from 87% to 93%.
We were able to achieve these improvements in a few ways:
The rapid adoption of Brave Search (it's now averaging about 22 million queries per day) made it the fastest growing search engine since Bing.

Broad adoption of the Web Discovery Project (which allows users to anonymously contribute browsing data to grow the Brave Search index) meant results had the nuance and completeness needed to compete on both privacy and quality.
Together, these achievements allowed us to accelerate this milestone of 100% independence.
But there was also another consideration: uncertainty over the future of the Bing API, which grew after the Microsoft and OpenAI partnership. We feared for the continuity of the Bing service, which turned out to be a prescient concern, as Microsoft recently announced an unprecedented increase in its API pricing. This created undue pressure for search engines that rely partly or fully on the Bing Search API. The consequences of their reliance on Bing will play out in the following months when their long term contracts expire.
Thankfully (and unlike other search alternatives), Brave had both an independent index, and a built-in delivery mechanism (the Brave browser) to continue improving the Brave Search index.
What this means for Brave Search and users
By default, Brave Search users will now receive 100% of results from the Brave Index, giving users fully independent results. As always, our results will preserve user privacy. And this independence does not come at the expense of quality: Over the past several months, the Search team has drastically improved Brave Search's ability to answer nuanced, long-tail queries.
For the time being, Brave Search won't serve image or video results from its own index, as we work to improve quality. We now include an option to redirect image and video searches to Bing or Google, rather than relying on a 3rd-party API. Rest assured that the Search team is working on improving image and video search capabilities. If you are conducting these searches within the Brave browser, the browser's built-in tracking protection applies, even if you're viewing results on Bing or Google.
For users who want it, Google Fallback mixing will continue to be an option. Users can continue to support the growth of the index and results quality by opting into the Web Discovery Project, and submitting feedback in cases where we should improve. And users can use Goggles to re-rank and filter results from the Brave Search index.
This removal of all Bing API calls may have an effect for certain queries, or for some regional or language-specific results, so we encourage users to submit feedback as often as possible. The more people who use Brave Search, the better it becomes, and the more we can advance our vision of a user-first Web.

How to submit feedback on the search results page.
Announcing the Brave Search API
In continuing our mission to offer alternatives to Big Tech, Brave is planning to release the Brave Search API. Through it, developers and companies will be able to build search experiences that compete on quality with Big Tech. Those interested should stay tuned for more details, or contact us at bizdev@brave.com.
Summary: how can you support Brave Search
Tell everyone you know about Brave and Brave Search. The more people use Brave, the better the search index becomes, and the more we can drive privacy and security across the Web.

If you use the Brave browser, opt in to the Web Discovery Project to help grow the Brave Search index. The Web Discovery Project allows Brave browser users to contribute anonymous browsing data to increase the relevance and nuance of Brave Search results.

Submit feedback for any query where you feel we could improve. Just click or tap the feedback icon at the top of any Brave Search results page.
Use Goggles to tell Brave Search how you'd like your search results to be ranked. Goggles are openly developed by the Brave Search community, and you can create your own Goggles by using the quickstart guide.
Note: this post was updated May 3, 2023 to include a description of available image and video search options in Brave Search.
Related articles
Private, independent search engine exits beta phase on its first anniversary, with innovative features that help users de-Google their search
Read this article →
As Brave continues to grow, we find many users who haven't heard of us yet, so we try new marketing channels for efficacy, reach, affordability, and privacy.
Read this article →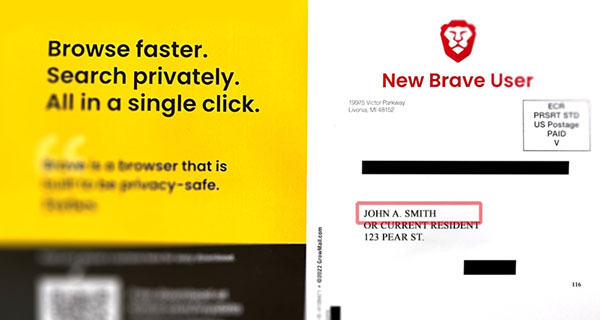 Brave Wallet, the crypto wallet built into the Brave browser that enables users to store, manage, grow, and swap their crypto portfolio from a single wallet, is live on desktop and mobile! To celebrate, Brave is giving away almost half a million dollars in amazing crypto prizes.
Read this article →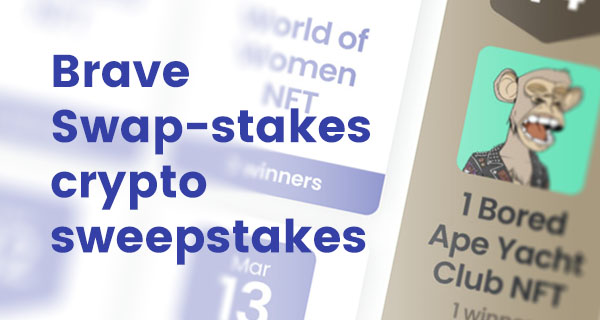 Ready to Brave the new internet?
Brave is built by a team of privacy focused, performance oriented pioneers of the web. Help us fix browsing together.
Download Brave