We launched the Referral Program in early 2018 with the intention of distributing $1 million in BAT to content creators who referred new users to Brave. Towards the end of 2018 we decided to extend the program another year. By the end of 2019 more than $2.2 million in BAT had been distributed to content creators. And again, astonished by the growth of this community, we took a moment to evaluate, and chose to press on for yet another year. To date, more than $12 million in BAT has been distributed via the referral program—simply astonishing!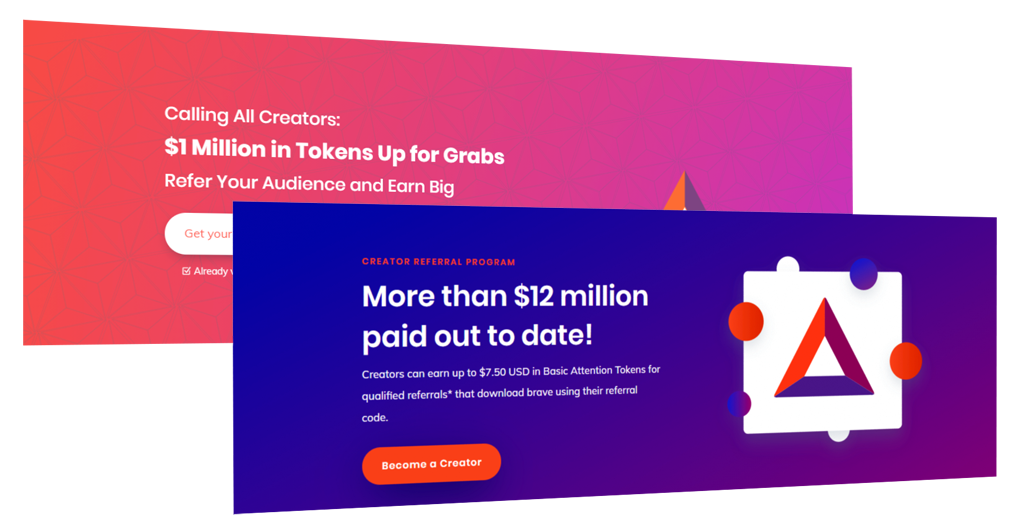 $1 Million Planned in 2018, and over $12 Million Distributed by 2020
We are now seeing such rapid growth that thousands of new creators are joining the program every single day, helping to drive Brave's monthly active users to well over 19 million and counting! Due to this continued growth, we find ourselves again at a point where we need to take a step back and reevaluate the road ahead.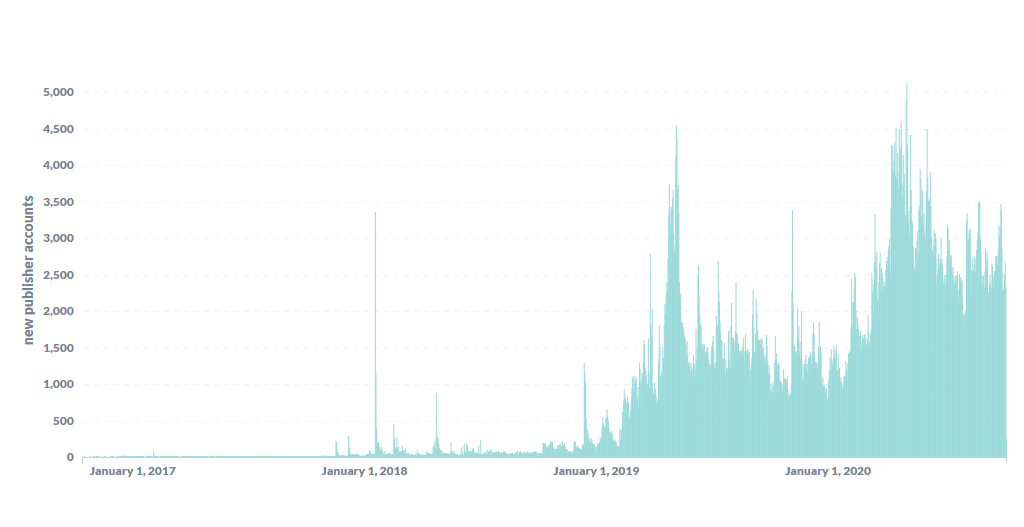 Growth of Creators Program
We have decided to no longer accept new participants into the referral program. If you're already a verified creator, this change will not affect you. This also will not prevent new content creators from verifying web properties and receiving support from their audiences. This change only applies to those who are not presently in the referral program today.
We are incredibly humbled by the success of this initiative. What started with a goal of distributing $1 million in BAT has grown to deliver more than ten times our expectations. With these incredible leaps forward, we must constantly reevaluate and adapt, and that is what we'll be doing at this time. We will have more updates to share in the coming weeks on how the referral program will adapt to scale with Brave's incredible community.
Thank you all for your continued support!