We recently partnered with DuckDuckGo to improve privacy on the web by integrating a new DuckDuckGo search feature within Private Tabs in Brave's desktop browser. We're excited to announce that this feature is now available to Brave iOS (version 1.6.3) users to give them the leading online privacy features they expect from Brave.
With the ability to set the custom default search engine to DuckDuckGo for Private Tabs in Brave iOS, users can now search without the search engine collecting personal data about them. Other search engines track users even when they are used inside of private browsing modes, unlike DuckDuckGo which does not ever collect or share personal information. DuckDuckGo is becoming the world's most trusted search engine and had over 16 billion cumulative anonymous searches as of 2017.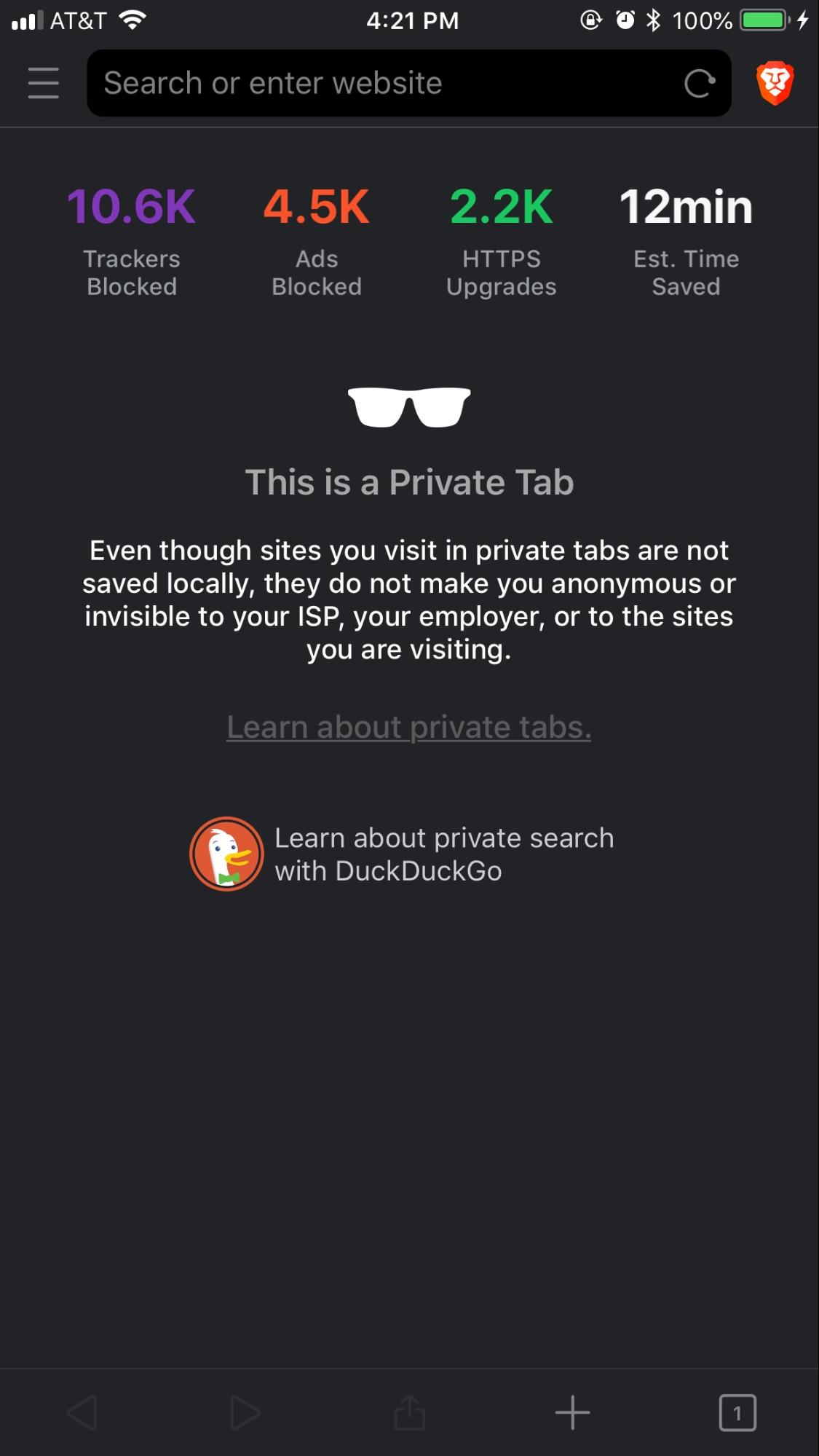 Users who open a new private tab in Brave iOS are presented with an option to select DuckDuckGo as their default search engine (unless they are already using DuckDuckGo as their default in standard search, in which case Private Tabs will continue to use DuckDuckGo). Brave already blocks ads and trackers that violate users' privacy; using Private Tabs enhances privacy by not logging anything from those tabs in History or browsing data, and adding DuckDuckGo in Private Tabs further protects user privacy with anonymous searches.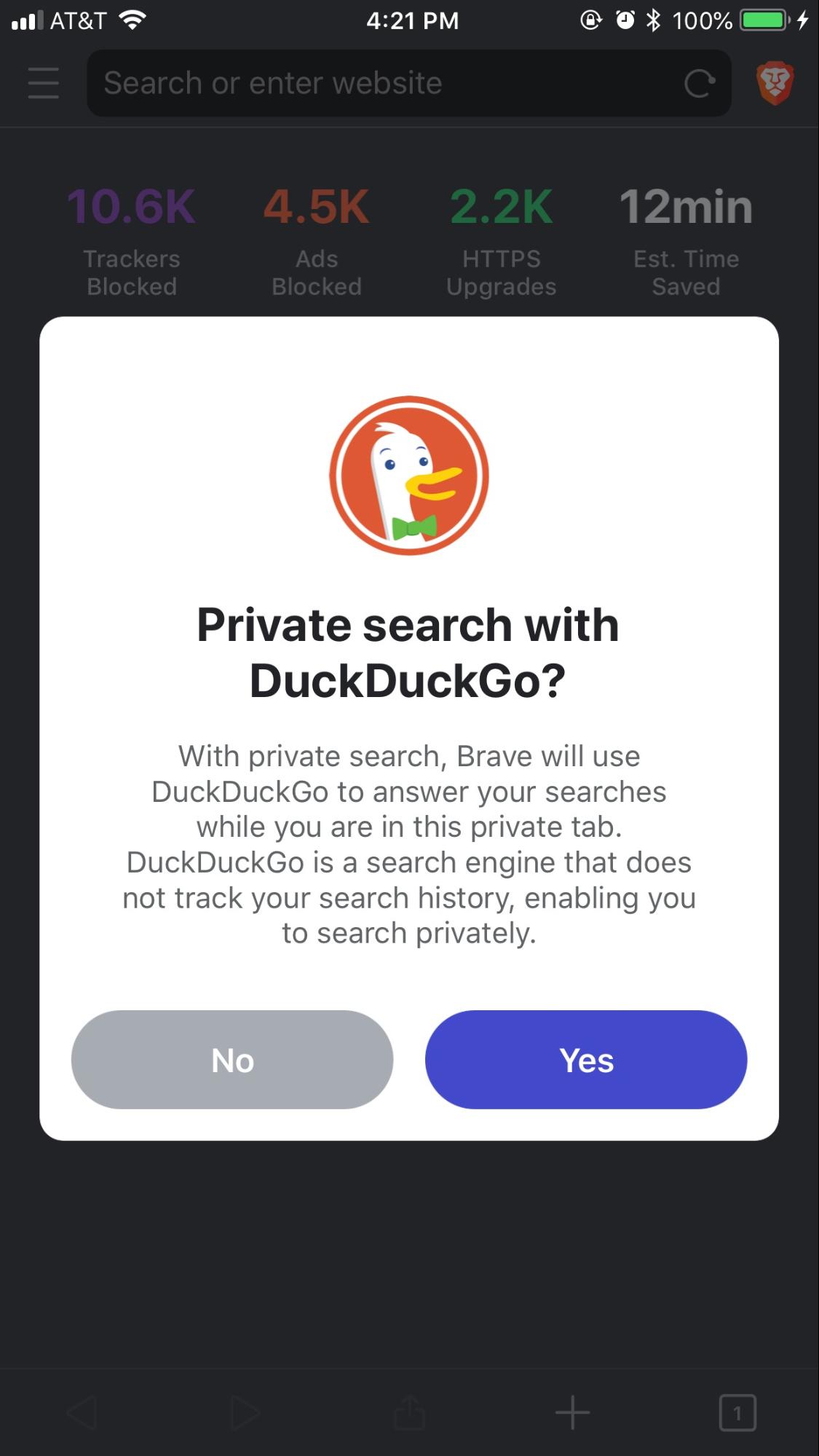 As more and more people are becoming aware of online privacy breaches and weary of data collection practices, we're pleased to be extending DuckDuckGo search to our iOS Private Tabs to provide our users with more privacy protection while they browse. This feature will be available soon for Brave on Android, so check in shortly if you're using an Android device!