Brave Today now lets users add RSS feeds to customize their favorite content
Brave Today now also available in Japan 
Brave Today, the privacy-preserving news reader integrated into the Brave browser, now features RSS feeds for users. This option is available today with Brave's iOS app update (version 1.24), and will soon be coming to the Brave desktop browser. This gives users the ability to fully customize the content in their stream by simply adding the RSS feed of their favorite publisher, creator, or podcaster. Brave Today was launched last December, and currently features over 300 content sources in 16 categories. 
The process to manually add RSS feeds is simple: 
In the browser Settings, the Brave Today feature has a new "Your Sources" section. 

Simply tap "Add Source" and then search by website domain name or manually add the full URL of your favorite feed if you know it. 

After adding your feed, Brave Today will then fetch content from your sources and include it in your Brave Today feed.
There is also an option to add a feed via the share panel which you'll find when you are visiting a web site that includes its RSS feed in the autodiscovery tag on the page. 
You can add up to 5 feeds in Your Sources. We will soon have options for unlimited feeds.
As always, Brave protects your personal data and browsing activities in the Brave browser, on your device. The RSS feed content is collected directly from the feed source. The Brave browser fetches it without ever hitting Brave servers, and Brave never knows anything about your chosen RSS feeds.
Today's Brave app for iOS also offers open search.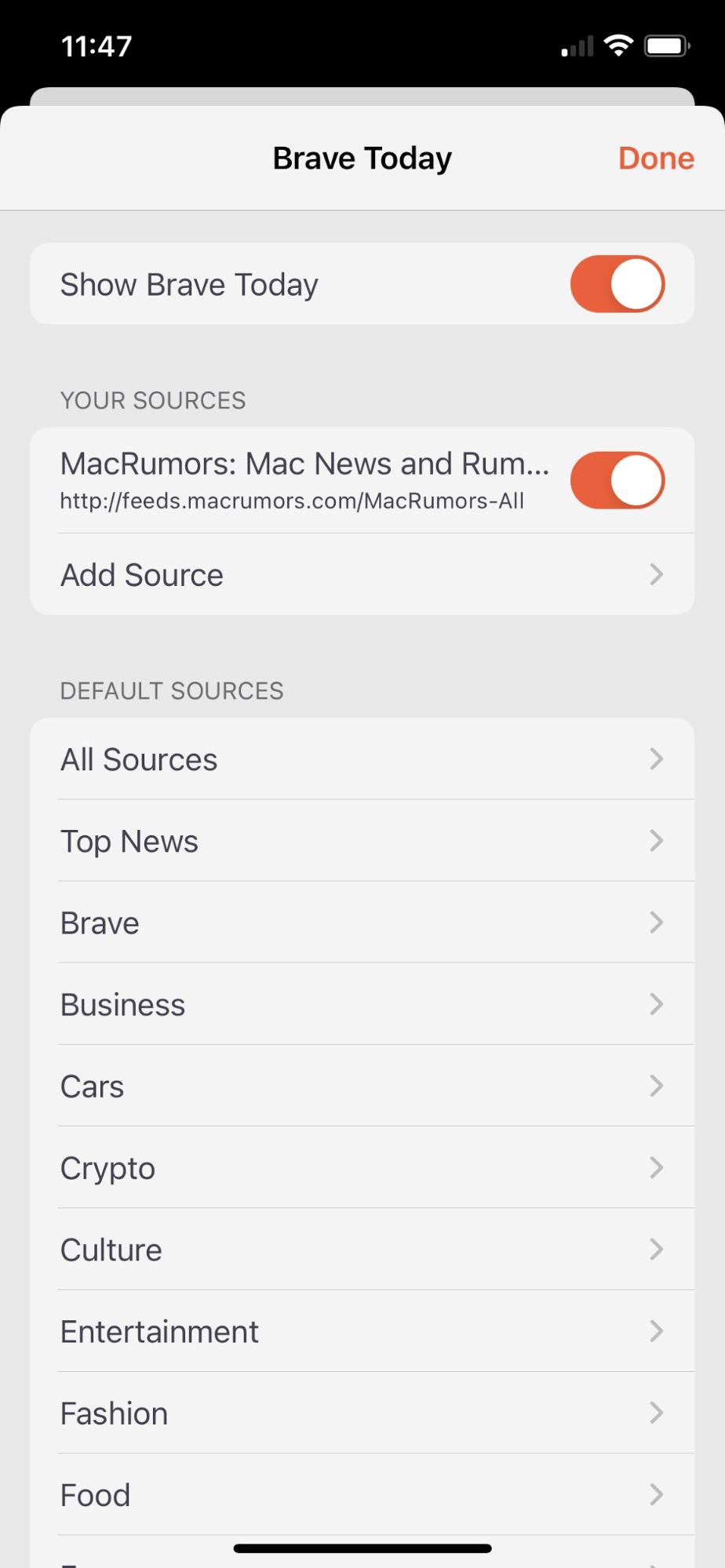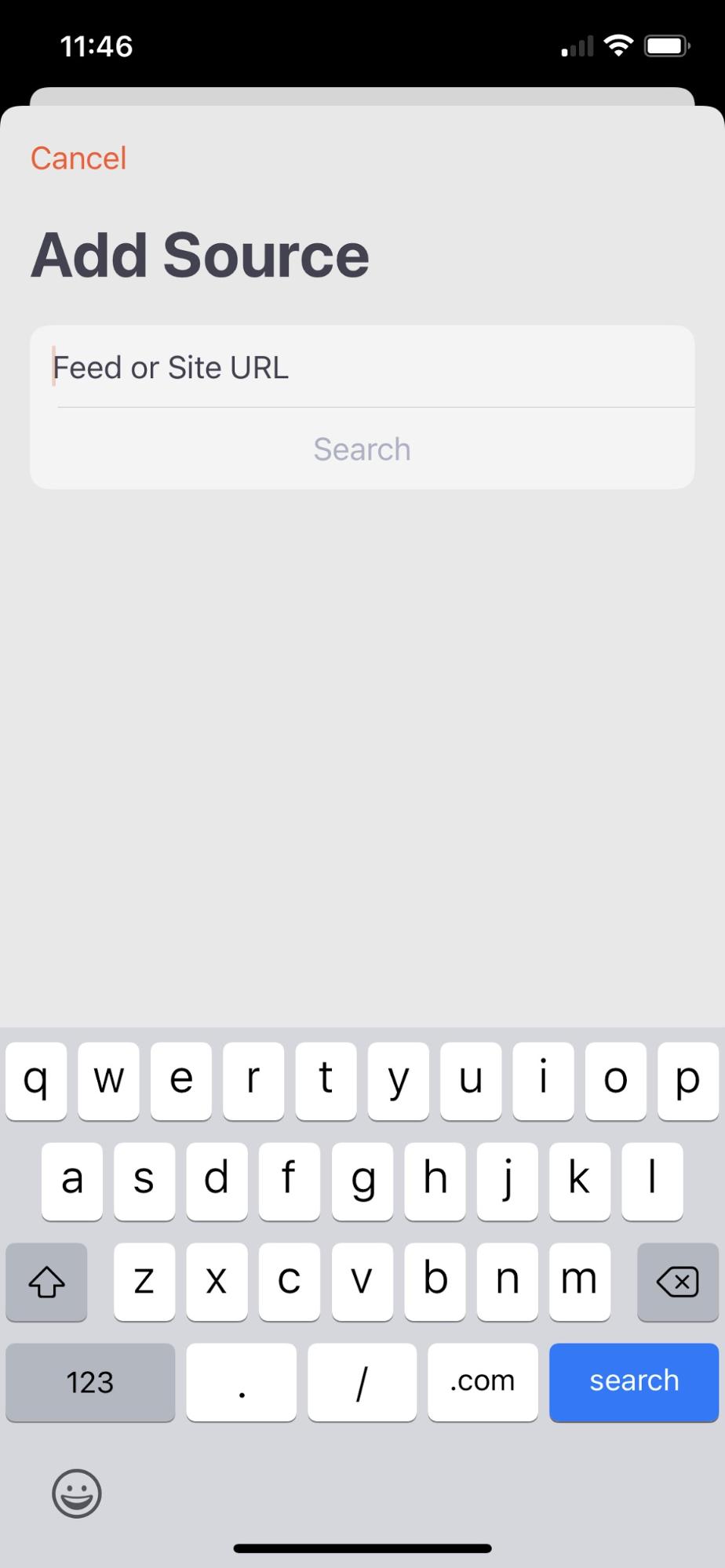 Related Articles
Continue reading for news on ad blocking, features, performance, privacy and Basic Attention Token related announcements.
The ongoing AMA series on Reddit features guests from the Brave/BAT team. The most recent AMA took place on August 18th with Peter Snyder, Senior Privacy Researcher and Director of Privacy at Brave.
This is the ninth in a series of blog posts on new Brave privacy features. Author: Peter Snyder, Director of Privacy and Senior Privacy Researcher. Implementation: Anton Lazarev, Research Engineer.
Study finds that three in four people find privacy protected ads and the option to control the number of ads they see daily appealing.