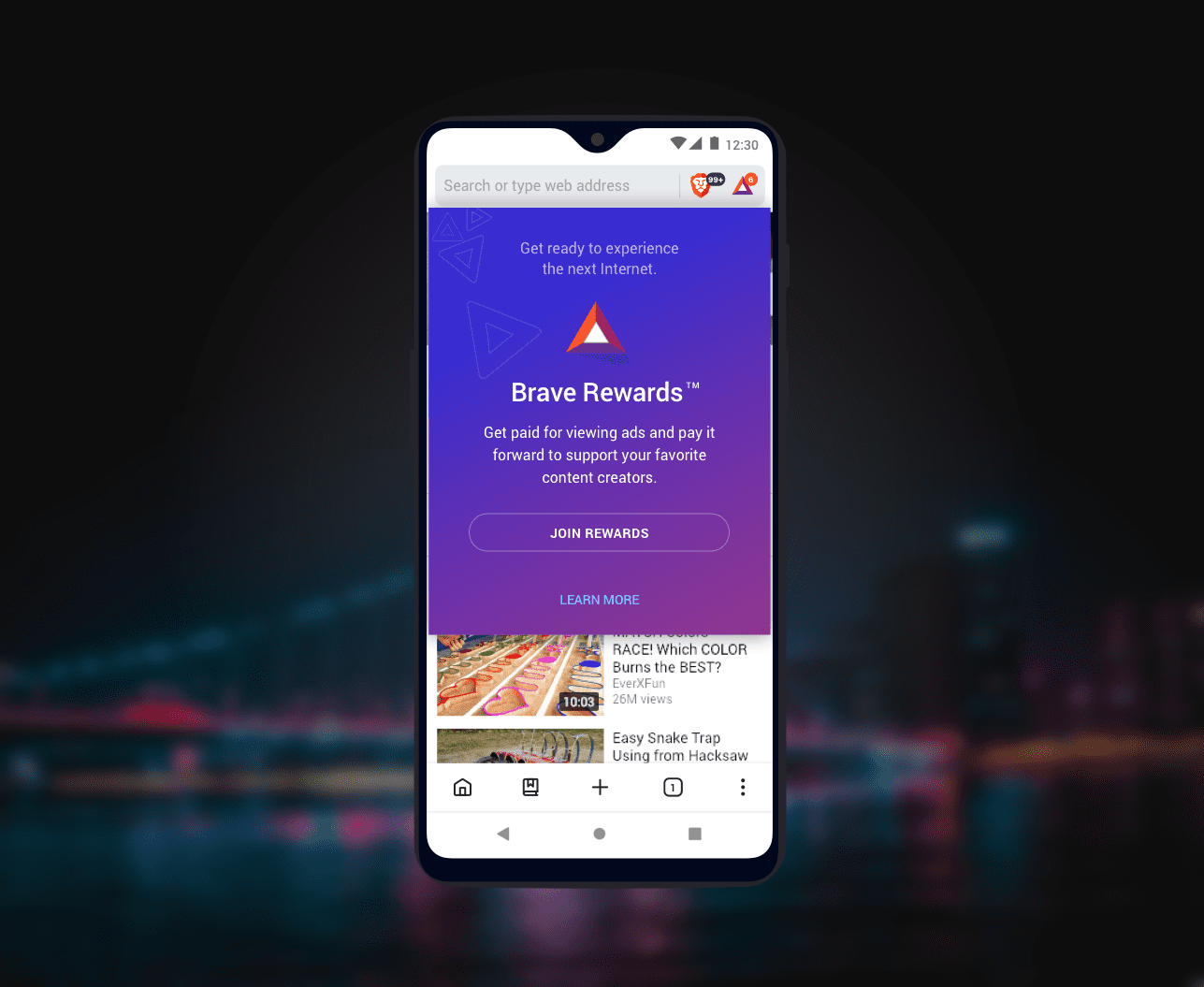 The latest version of Brave for Android (1.0.88) is now available for download at the Google Play Store.
This release features a new toolbar on the bottom, where you can more easily access tabs, bookmarks, and settings. It's more "thumb friendly" and easier to reach. Thank you to everyone who requested this new functionality!
There is also another reason for this bottom toolbar. As some of you may know, we have been working on bringing Brave Rewards to Android. With Brave Rewards, you can choose to reward the content creators you love at the amount that works for you, while keeping your browsing history private. We are happy to say that this is now available in beta. If you'd like to be one of the first to try out Brave Rewards on Android, you can enable it in chrome://flags. Please visit this page and view the video on how to get up and running.
We'd love your feedback and we're all ears. Let us know your thoughts and suggestions so that we can make Brave Rewards on Android even better. We'll be actively looking for your feedback in our community.
If you have questions or comments, please visit our Support Community.
Thank you for using Brave and supporting us in our mission to fix the web.