We're excited to welcome Dr. Ben Livshits as Chief Scientist and David Temkin as Chief Product Officer to our 30-member staff. Ben and David are critical additions as the team integrates the
Basic Attention Token
and the Brave browser. This includes the roll out of
BAT Mercury
and the full development of the BAT platform. Both report to Brendan Eich, co-founder and CEO, and work closely with Brian Bondy, co-founder and Chief Technology Officer; Brian Brown, Chief Business Officer; and Yan Zhu, Chief Information Security Officer.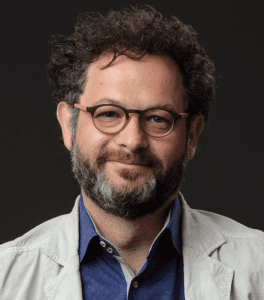 Ben is a recognized expert in security, privacy, and software quality and reliability. He is responsible for research, including forward-looking initiatives concerning the company's product, data, and user interactions. His track record involves being an associate professor at Imperial College London, an affiliate professor at the University of Washington in Seattle, and teaching at MIT. Ben was also a scientist at Microsoft Research in Redmond for a decade. His research interests include security, privacy, programming languages, and compilers. He has published over 100 papers in top-tier venues and won numerous awards, including distinctions from the Royal Society in the U.K. Many of his papers found successful practical applications in widely-deployed products and services, such as Microsoft's malware detection pipeline. He is also the author of dozens of patents and multiple tech transfer awards for bringing research into practice, and is routinely invited to participate in program committees of top-tier international conferences. Dr. Livshits holds a bachelor's degree from Cornell University and an M.S. and Ph.D. in Computer Science from Stanford University.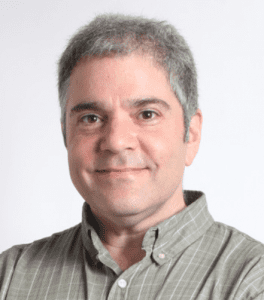 David joins us as Chief Product Officer, overseeing product strategy and development. David
is a product development leader and entrepreneur with a history of designing, developing, and commercializing web and mobile products used by millions of people. David, a pioneer in new product categories, is committed to
delivering highly polished user experiences and making computing more accessible. He was the
GM/SVP of Mobile and Mail at AOL, driving the company to become the fourth largest mobile destination in the US
. He brings extensive experience in messaging products, having founded Cola which was
focused on a developer-extensible messaging platform,
and led four different email apps at three companies. Previously, he was also
VP of Palm's webOS developer platform
.
His first startup, Laszlo Systems, created a web development platform that enabled rich user experiences, including drag-and-drop and interface animation, that are now staples of contemporary web development and design.
David was
involved in the early days of mobile computing (Apple's Newton) and interactive TV (@Home Network). David has an AB in Computer Science and History from Brown University, and is the recipient of 10 patents.