New Brave version now available for download for iPhones and iPads, with significant performance gains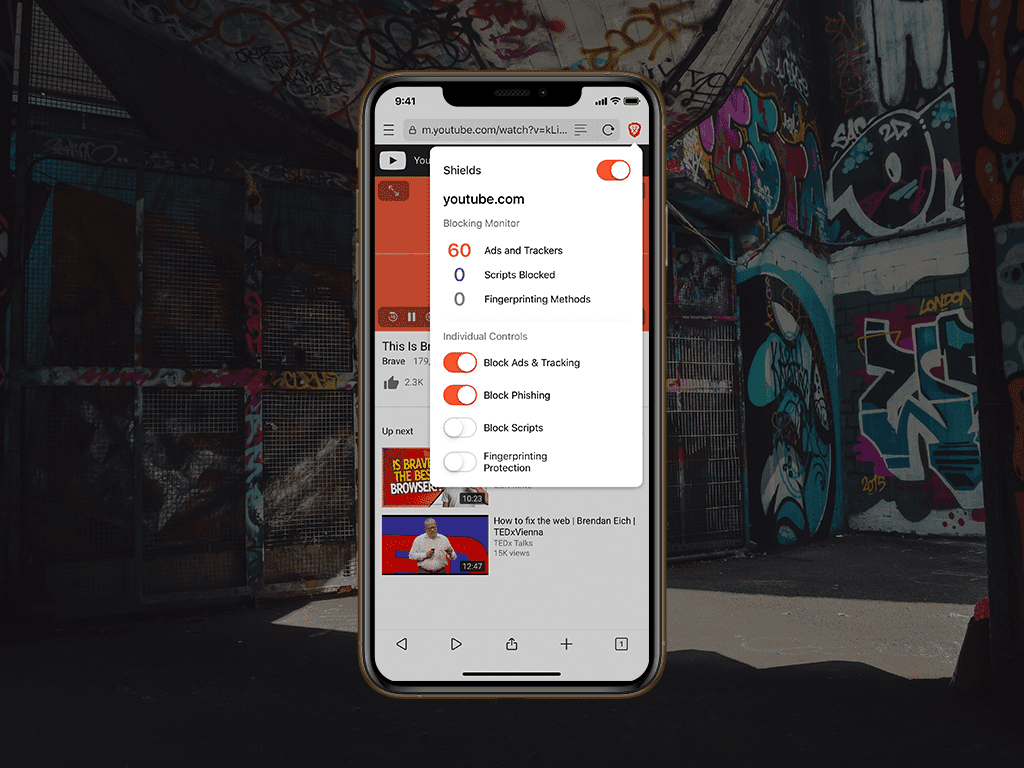 We are excited to announce that the latest version of Brave (1.7) for iOS is now available for download at the App Store.
This is a major release as we have replaced the browser engine with WKWebView. WKWebView is the part of the browser which fetches and renders websites, and is Apple's latest technology for displaying web pages. With this redesign, you will notice an immediate performance boost. Not only do pages load faster, but the overall browsing experience is more consistent and reliable across the Web.
This version of our iPhone and iPad app also brings more support for Apple's iOS 12. Most notable among iOS12 features is Password AutoFill. If you use a password manager like 1Password or Dashlane, you can now enable it so passwords are securely autofilled on sites you visit. You can find AutoFill in the iOS Settings app > Passwords & Accounts > AutoFill Passwords.
Apple's iOS 12 brings several security updates and new functionality, so this version of Brave supports only devices running iOS 12 and beyond. Users already running iOS 11 can easily and quickly upgrade to iOS 12. Please refer to Apple's instructions on how to upgrade.
Some of you will notice that this new version is missing a few features you may be used to, mainly:
HTTPS upgrades,

Some regional ad-blocking in a few European and Asian countries, and

Cookie control (Third party cookies will continue to be blocked)
We plan to reintroduce all these early next year, and thank you for bearing with us while this is under way.
2019 will be an exciting year! We'd like to share that we have a new updated design in the works which you will discover soon, along with the introduction of Brave Rewards on your iPhone or iPad. This will enable you to earn BAT while you browse and to reward your favorite websites and creators.
If you have questions or comments, please visit our Support Community or send us an email at support@brave.com.
Thank you for using Brave and supporting us in our mission to fix the web.
Related Articles
Continue reading for news on ad blocking, features, performance, privacy and Basic Attention Token related announcements.
Problem: Blocking Trackers Sometimes Breaks Sites. One of many ways Brave protects your privacy on the Web is by blocking requests to trackers. By blocking these requests, Brave prevents you from being followed around the Web, and from ad companies, data brokers, and other privacy-harming parties from recording your online activity.
Brave reached a major milestone with the release of the 1.0 version. As ever, web browsing performance is a key priority for Brave, so we set out to evaluate in detail how it stacks up against the competition and devised a methodology for doing so. In our "1.0 reviewer guide", we summarized the significant savings Brave users can expect.  In the spirit of transparency, we here present our methodology and detailed results.
This note highlights the inadequacies of Google and IAB proposals to reform RTB, and rebuts the argument for inaction.