The Economist's "Data protection-free zone" diagram of online ad auctions.
The main briefing in The Economist features the "data protection-free zone" at the heart of the online advertising auction system.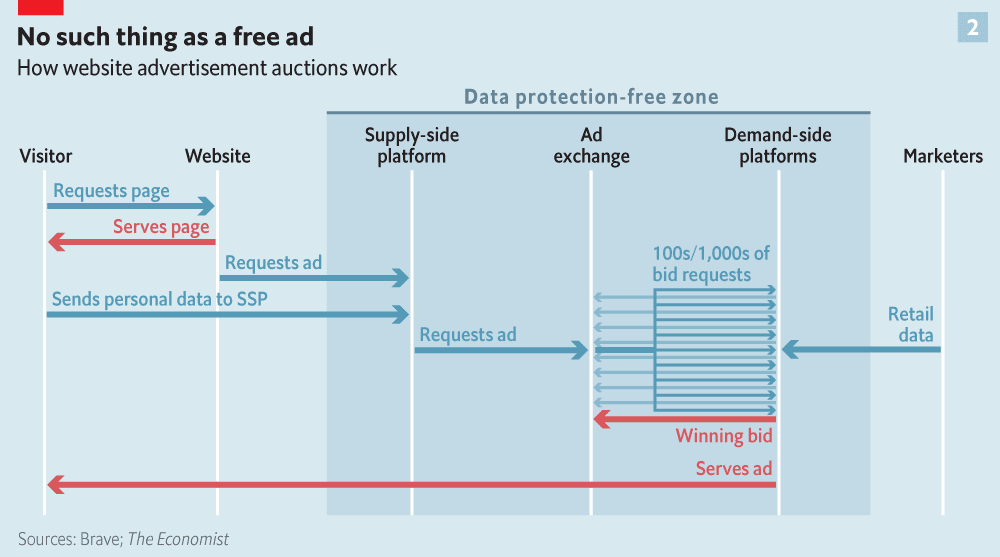 Brave warns US Senate & Congress: foreign state actors can use targeted ads to run code on US government computers, exploiting conventional browsers
Ryan's testimony at International Grand Chamber: RTB data breach enables disinformation. Enforcers can be sued.
Brave input to California Privacy Rights and Enforcement Act (CPERA)