The Economist's "Data protection-free zone" diagram of online ad auctions.
The main briefing in The Economist features the "data protection-free zone" at the heart of the online advertising auction system.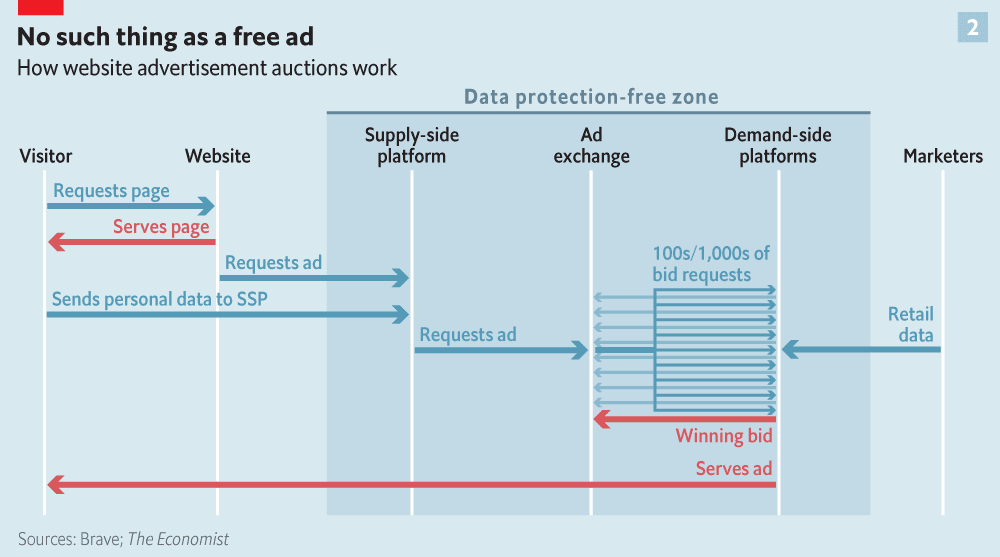 Brave's submission to the UK Competition & Markets Authority shows how to fix the RTB market and end Google's advertising monopoly.
Brave has uncovered widespread surveillance of UK citizens by private companies embedded on UK council websites. "Surveillance on UK council websites", a new report from Brave, reveals the extent of private companies' surveillance of UK citizens when they seek help for addiction, disability, and poverty from their local government authorities.
This note highlights the inadequacies of Google and IAB proposals to reform RTB, and rebuts the argument for inaction.