The Economist's "Data protection-free zone" diagram of online ad auctions.
The main briefing in The Economist features the "data protection-free zone" at the heart of the online advertising auction system.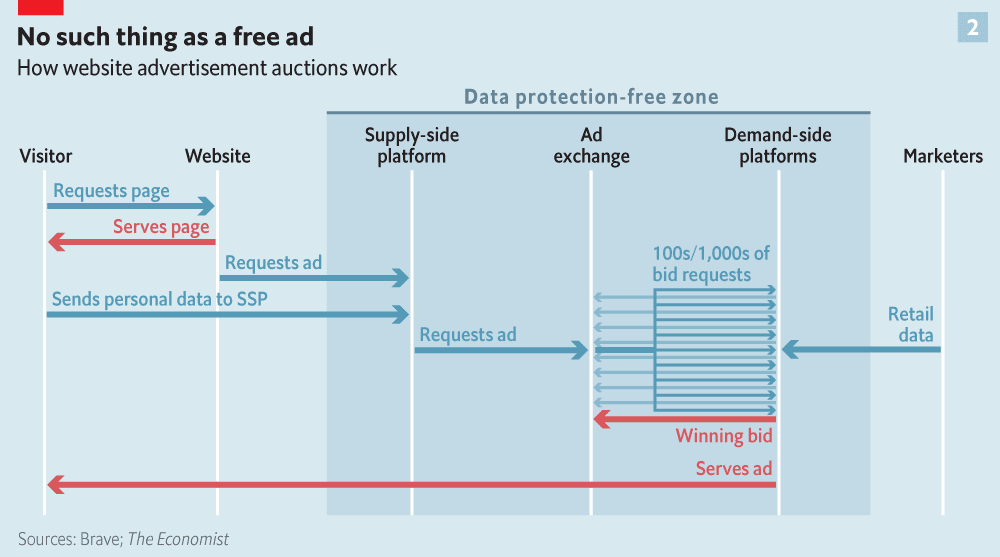 DCN's CEO, Jason Kint, says removing personal data from bid requests might disadvantage adtech companies, but the sky won't fall for publishers.
Brave answers Senators Whitehouse, Booker, Graham and Leahy's questions for the record from the US Senate Judiciary Committee hearing on privacy and anti-trust.
Welcome to the seventeenth post in our series of BAT Community-run AMAs. The ongoing AMA series on Reddit features various guests from the Brave and BAT teams, and, as of recently, guests from projects that Brave partners or works with. The latest AMA took place on...
Offices
Brave San Francisco
512 Second St., Floor 2
San Francisco, CA 94107
Brave London
Mindspace Shoreditch
9 Appold St
London, EC2A 2AP