The Economist's "Data protection-free zone" diagram of online ad auctions.
The main briefing in The Economist features the "data protection-free zone" at the heart of the online advertising auction system.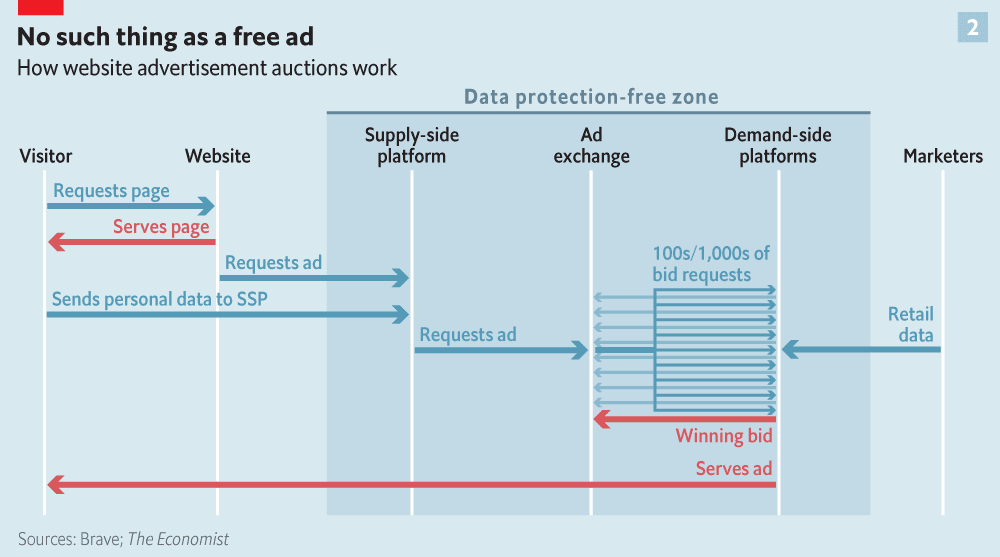 This note shares new data on publisher revenue impact from switching off 3rd party ad tracking.
Following a court decision on Friday, it is now highly likely that California will introduce legislation that curtails adtech tracking.
Procter & Gamble invited Dr Johnny Ryan of Brave to give a (remote) keynote about how advertisers should adapt to the privacy-first future.