The Economist's "Data protection-free zone" diagram of online ad auctions.
The main briefing in The Economist features the "data protection-free zone" at the heart of the online advertising auction system.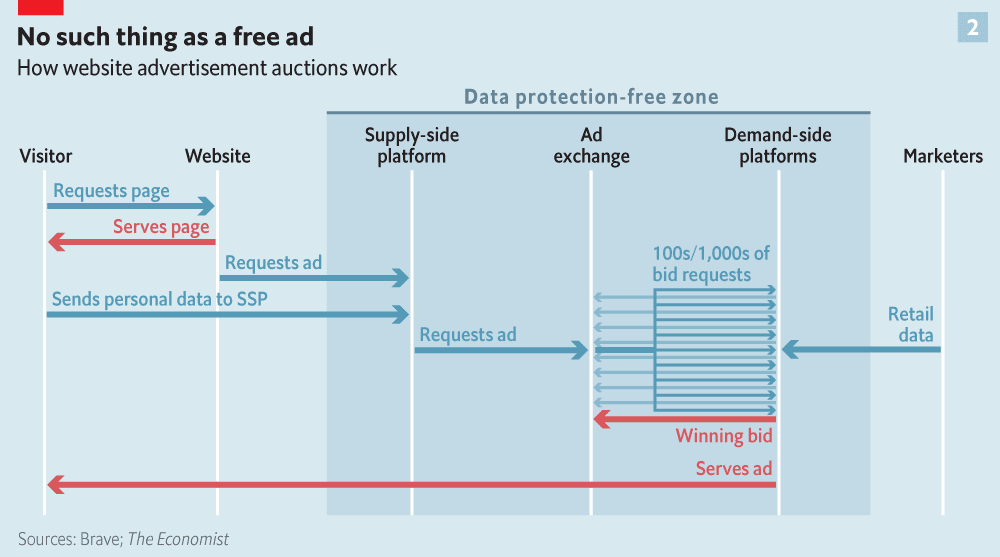 This note analyses additional granular data from Dutch publisher NPO, and presents lessons for the publishing industry about privacy and revenue based on six months of data from a publishing group that removed 3rd party tracking. 
This note shares new data on publisher revenue impact from switching off 3rd party ad tracking.
Following a court decision on Friday, it is now highly likely that California will introduce legislation that curtails adtech tracking.