The Economist's "Data protection-free zone" diagram of online ad auctions.
The main briefing in The Economist features the "data protection-free zone" at the heart of the online advertising auction system.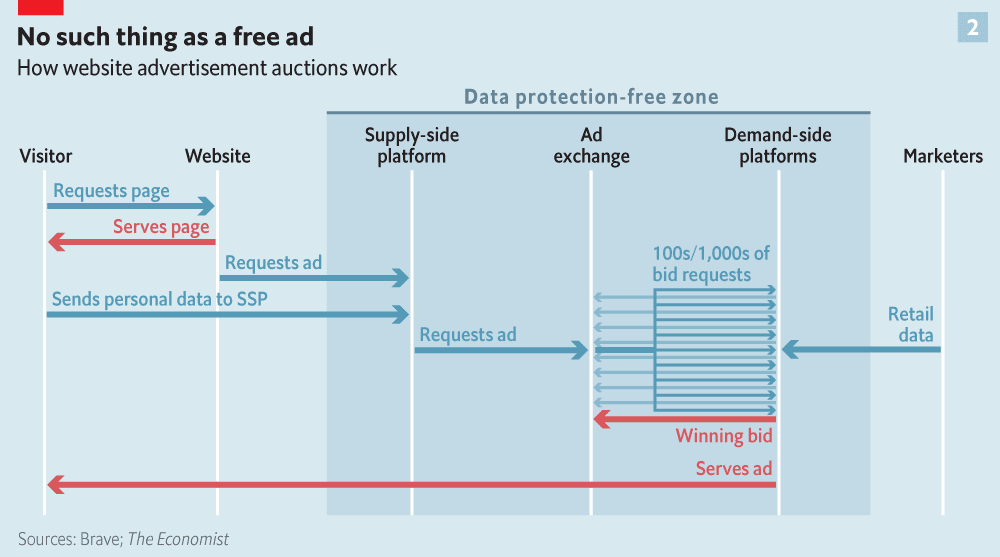 Brave has written to the Attorney General of California to highlight a critical omission in the CCPA regulations proposed last week. 
Brave has written to EU Member States to urge the prohibition of cookie walls, and the inclusion of privacy by default, in the ePrivacy Regulation.
This note presents a submission from Dr Johnny Ryan of Brave, and Dr Orla Lynskey of the London School of Economics, to the UK Competition & Markets Authority.