The Economist's "Data protection-free zone" diagram of online ad auctions.
The main briefing in The Economist features the "data protection-free zone" at the heart of the online advertising auction system.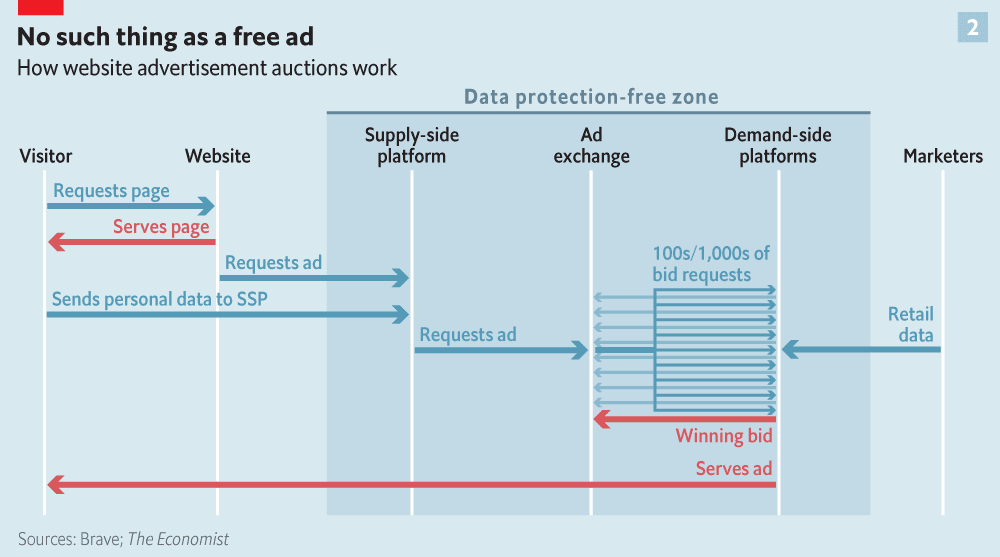 Introduction At Brave, we want our browser not only to provide the best protection against the surveillance economy, but to be the very best way to experience the web.  We rely extensively on community feedback to make sure that the product provides the most vital...
Dr Johnny Ryan responds to a statement from IAB Europe regarding its failure to answer the Irish Data Protection Commission. Four months on, both I and the Data Protection Commission are still waiting for the first explanation of how "IAB Europe is confident that the way it obtains consent for the use of cookies on its website complies with the requirements of the law".
IAB Europe fails to answer questions from Irish Data Protection Commission arising from formal GDPR complaint by Brave's Dr Ryan against IAB Europe's "forced consent" and consent walls.