Brave 1.38 brings privacy enhancements plus new Rewards options for Android
At Brave, privacy is a set of real, tangible protections built into the core code of how Brave works. Our privacy is more than just marketing, and it's on by default: no extra downloads, no settings to configure.
Our latest browser release (v1.38 for desktop and Android) expands our privacy protections, and makes them easier to use. 1.38 also introduces an exciting new feature for Brave Rewards users on Android. Key 1.38 updates include:
A refreshed Brave Shields panel for desktop
De-AMP-ed pages on desktop & Android 
The new Gemini custodial wallet integration for Brave Rewards on Android
A refreshed Brave Shields panel for desktop
Shields are an integral part of how Brave protects your privacy. Shields block the ads & trackers, cookies, fingerprinting, and other tracking techniques that allow you to be identified and followed online. And Shields work out-of-the-box: there's no extra download, no settings to configure. With Brave, you just download and browse. Privately.
Release 1.38 brings a refresh of the Brave Shields design, making it even easier to use. The redesign also makes it more intuitive to adjust Shields settings if Brave's protections stopped a page from loading as expected.
With Shields you can see all the privacy threats that Brave blocked. Just click / tap the
in the address bar on any page you visit.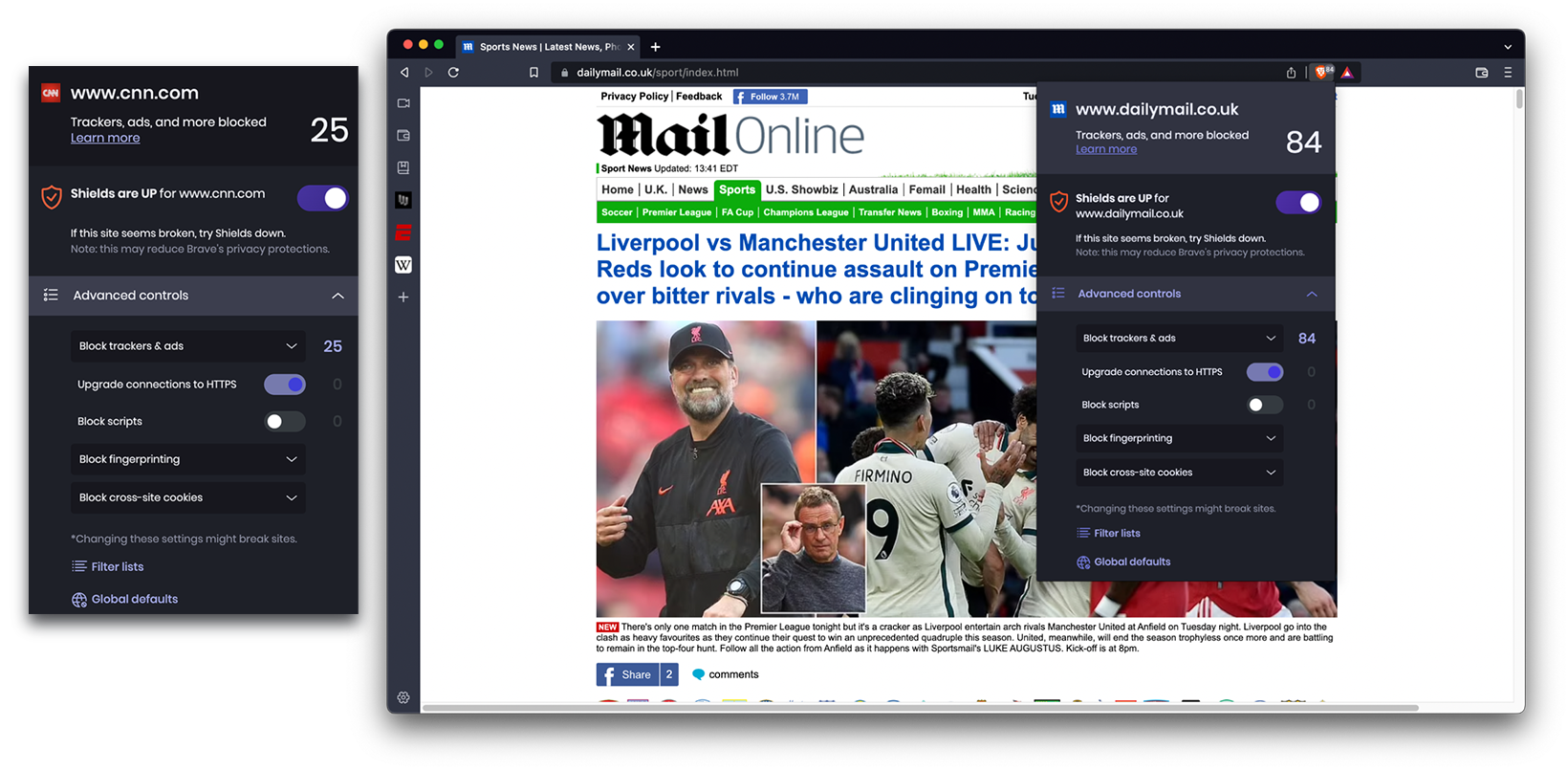 De-AMP-ing pages to add more protections against Google
First announced last week, 1.38 also includes Brave's de-AMP-ing protections.
Accelerated Mobile Pages (AMP) are a non-standard publishing format, designed and pushed by Google. In theory, AMP helps Web pages load faster and look cleaner. But in practice, AMP strengthens Google's monopoly, and gives Google an even broader view of the pages people view, and how they interact with those pages.

With AMP, instead of visiting the origin Web page on your browser, you load a version of the page that's cached on Google's servers, which gives Google unwarranted visibility into your browsing. Brave's default protections will circumvent AMP pages (or "de-AMP" them), and load the canonical version of the page instead. This increases user privacy, helps publishers stay independent, and will often improve page-load time and memory performance, too.
The new Gemini custodial wallet for Brave Rewards on Android
Also out today in 1.38: Gemini user wallets for Android! Brave users who opt in to Brave Rewards on Android can connect a Gemini account to their Brave Rewards to custody their Basic Attention Tokens (BAT). Read more.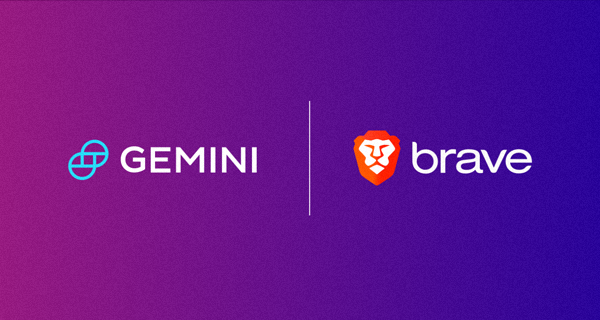 Get started with Brave
Brave believes in privacy by default, and that your data belongs to you and must be protected where it originates: in your browser and on your device. Big Tech's sneaky (and risky) practices are in direct conflict with this.
With the 1.38 release, Brave continues to make user data protection the cornerstone of the browser, while highlighting the trackers, fingerprinting attempts, and other bad stuff hidden throughout the Web. Stay tuned for 1.38 on iOS, with more features on the way!
Want to ditch Big Tech, and get back your privacy? Download Brave for desktop, Android, or iOS. It only takes 60 seconds to switch.
Related articles
Private, independent search engine exits beta phase on its first anniversary, with innovative features that help users de-Google their search
Read this article →
Today's Brave browser release (v1.40) is expanding on the mission of making Brave Wallet a safe, easy-to-use onramp to Web3. It gives users easy access to new chains and decentralized apps (DApps), right in the browser, no extensions required.
Read this article →
Announced at the Consensus conference, Brendan Eich and Alex Shevchenko explained how Brave and Aurora Labs will collaborate to integrate Aurora (an EVM on the NEAR Protocol) into Brave Wallet.
Read this article →
Ready to Brave the new internet?
Brave is built by a team of privacy focused, performance oriented pioneers of the web. Help us fix browsing together.
Download Brave