vBAT Sunset Deadline and Supported Regions
As a followup to our February blog post regarding the changes to Brave Rewards, today we are announcing the expected vBAT sunset deadline: October 31, 2023.
If you're a Brave Rewards user without a custodial account connected, soon you will see vBAT-related notices appear across the Brave Rewards interface that look like this:
Users in unsupported regions will still have the option to contribute their vBAT balances to Verified Creators of their choice before the deadline. For a refresher, see our original blog post.
Update on supported regions
As promised, we've been working with our custodial account provider partners to widen regional support for Brave Rewards before saying goodbye to vBAT. Since the announcement in February, we've been able to re-enable support for the following regions:
Croatia
Greece
Slovakia
Slovenia
Taiwan 
You can find the latest list of supported regions for each custodial account provider here.
Finally, we're delighted to confirm that users in India with vBAT will soon be able to connect an account from one of our new custodial partners to Brave Rewards, allowing them to redeem their balances for BAT before the deadline. More information to come!
If you have any questions, join us on the Brave Community forums.
Related articles
Today we are excited to announce our partnership with ZebPay, one of India's leading crypto exchanges.
Read this article →
Following previous State of the BAT posts from 2021 and 2022, the 2023 State of the BAT provides a snapshot of BAT stats, key accomplishments from 2022 and a look ahead at our goals for BAT in 2023.
Read this article →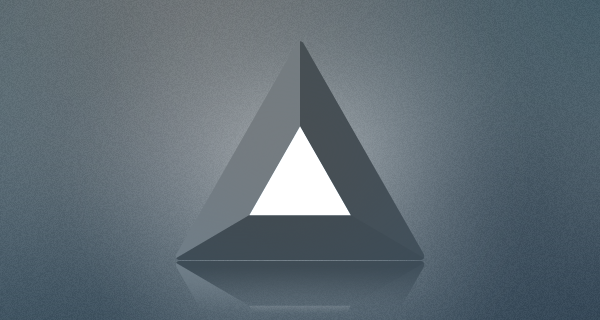 Today we are detailing changes to Brave Rewards that will land in Brave version 1.48.x, which is scheduled to be released early February 2023.
Read this article →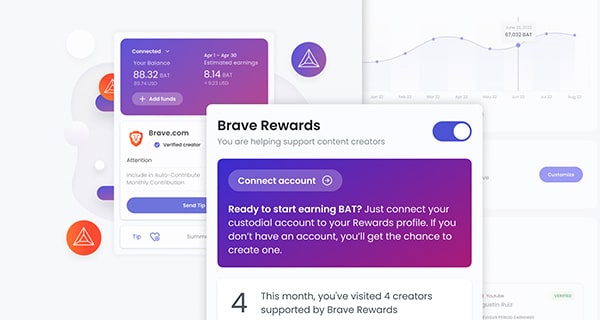 Ready for a better Internet?
Brave's easy-to-use browser blocks ads by default, making the Web cleaner, faster, and safer for people all over the world.
Download Brave