Tip a Tweet
Reward Twitter users directly for great tweets
When you visit Twitter in the Brave Browser for desktop, you will see a special tip button on each tweet. Tap on a tip button to send a tip directly to the author of the tweet. For those who have verified through creators.brave.com, tips are sent instantly and appear in their Brave Rewards account within minutes.
Tip on YouTube
Tip your favorite creators on Youtube while watching their videos
When you visit YouTube, Brave Rewards lets you tip creators directly as a reward for making great video content.
Visit creators.brave.com to learn more about becoming a verified YouTube creator.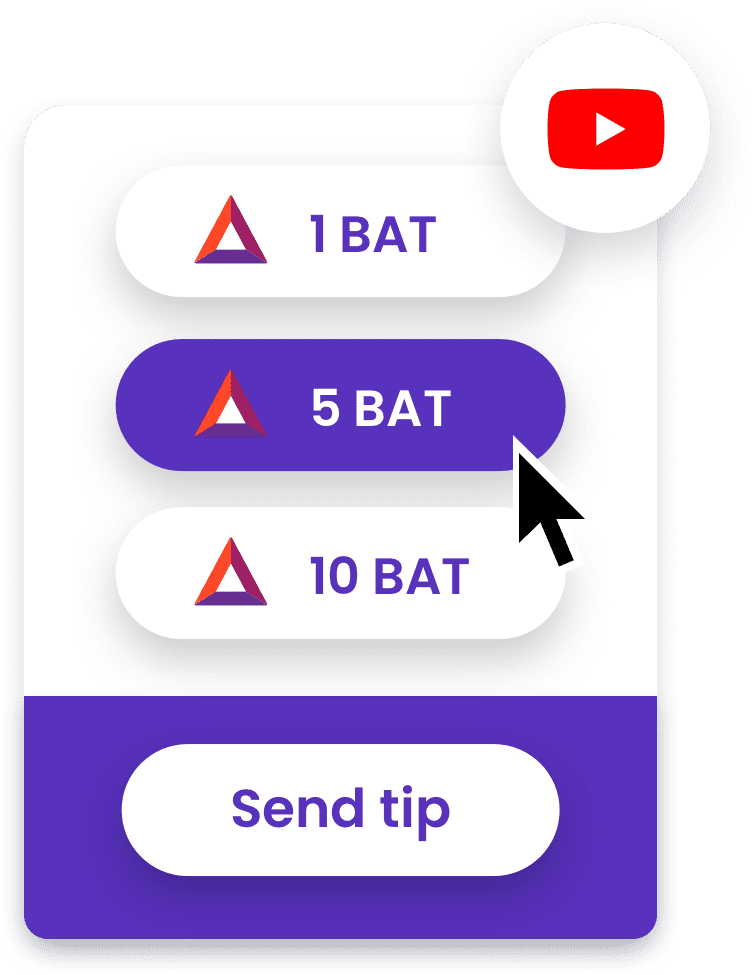 Tip on Twitch
Tip your favorite streamers directly while watching
When you visit Twitch in the Brave Browser for Desktop, you can use the Brave Rewards button in the address bar to send your favorite streamers a tip instantly.
Are you a Twitch streamer? Get verified on creators.brave.com to collect your tips.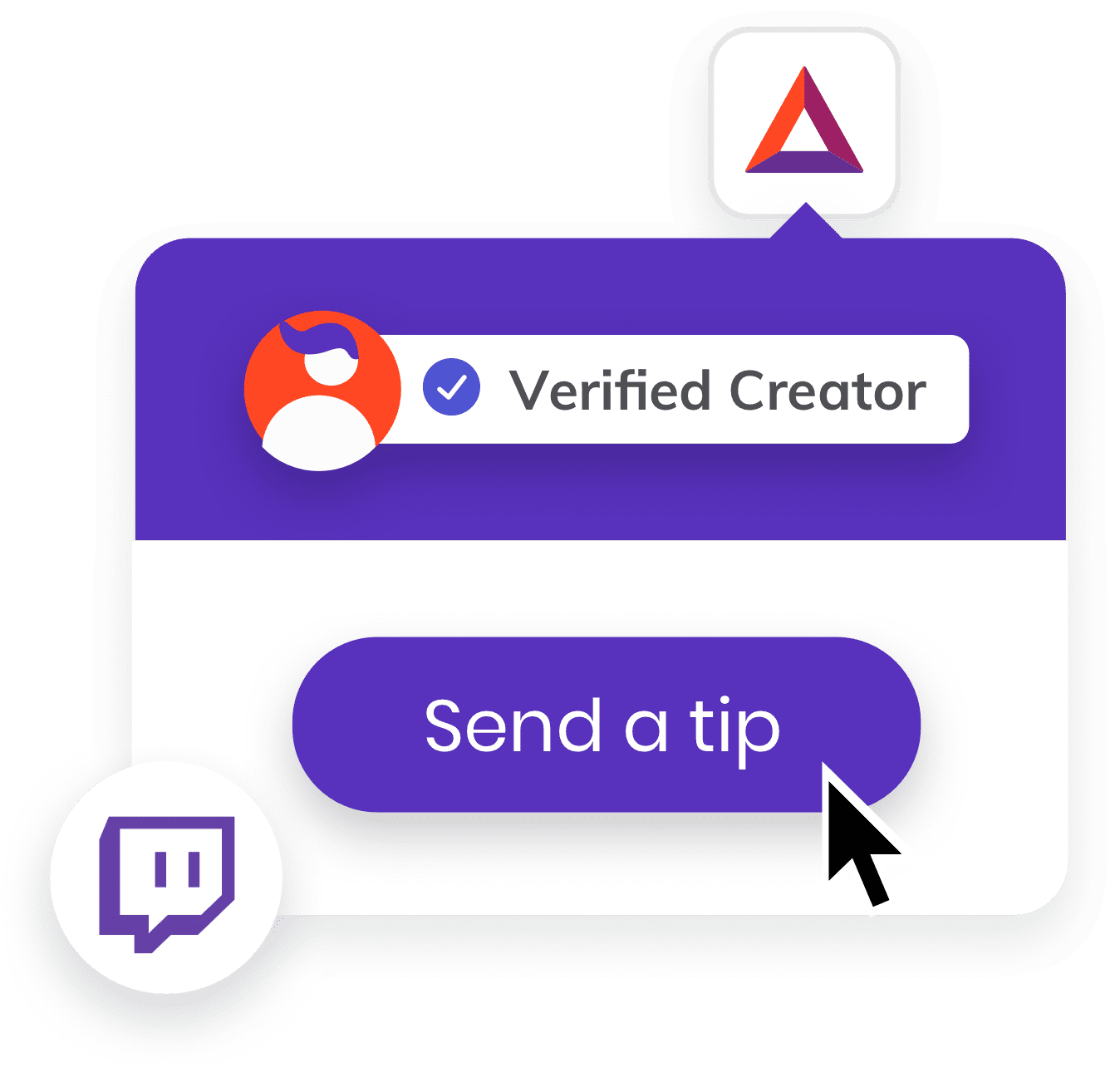 Great sites deserve a tip too
Tip any site owner via the Brave Rewards Panel
The web is full of great content in the form of web sites, blogs, small online mags and creative portfolios. You can tip any of them by opening the Brave Rewards panel and hitting the "Send a tip" button.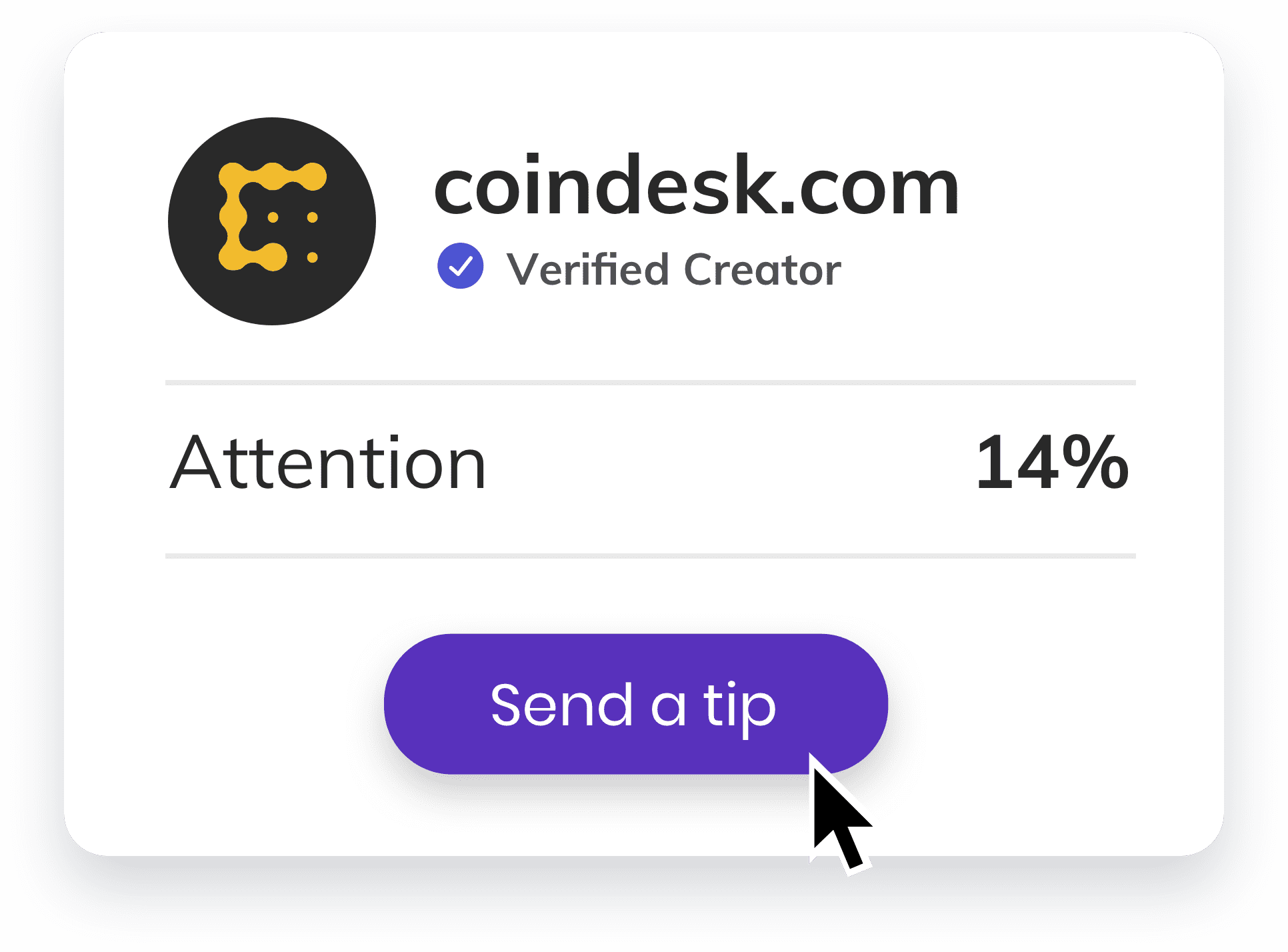 A note about tipping in the Brave Desktop Browser
When you tip a verified content creator, your tip is sent instantly to that creator's Brave Rewards account. If you tip a creator who has not yet verified, your tip will be held locally in your browser until that creator verifies with creators.brave.com. If they verify within 90 days, your tip will be transferred. If not, then it is returned to your Brave Rewards wallet.