Brave Wallet brings Solana DApp support to Android and iOS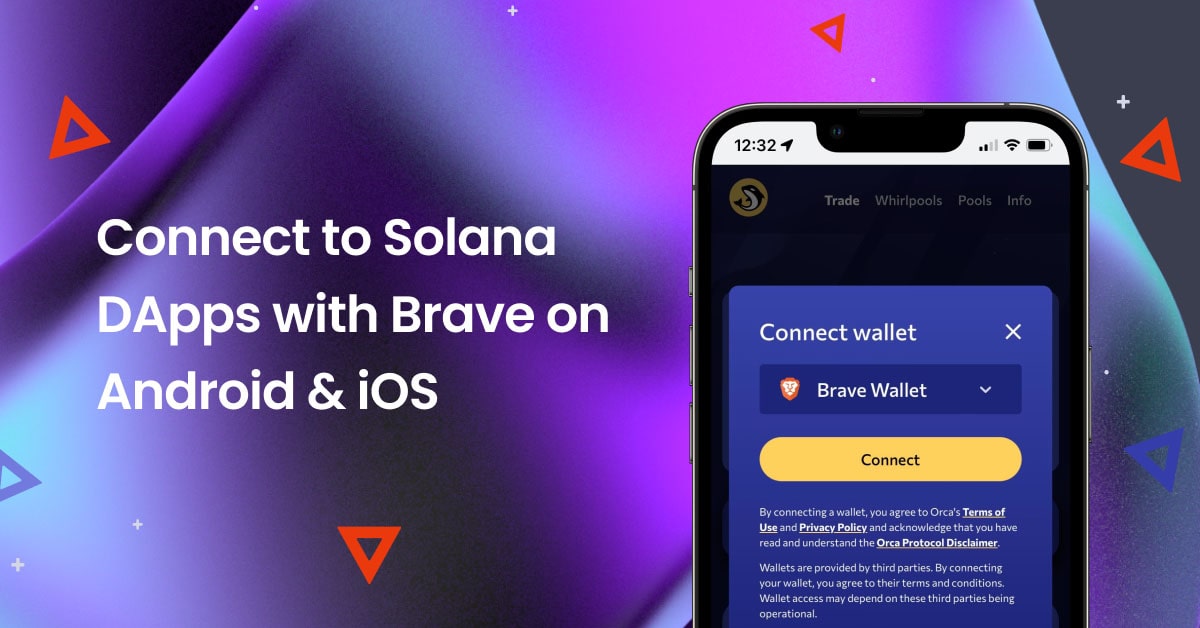 Today we're announcing the release of Solana DApp support on iOS and Android versions of Brave. Users of Brave's built-in Web3 wallet can now seamlessly connect to Solana DApps without leaving the security of the browser.
Solana, known for its low fees and high transaction throughput, is home to the hugely successful NFT marketplace Magic Eden, the social fitness app STEPN, and many of the world's most active NFT communities. Together, Brave and Solana are aligned to make Web3 easier to use and available to more users globally. This marks a major step in that direction, building upon existing support for Solana in the Brave browser.
"User experience can be very fragmented in crypto. The Brave DApp integration is important because it allows for seamless browser-based connections to your favorite Solana programs and it is optimized for mobile. Advances in UX and mobile are among the most important ways to onboard new users," said Amelia Daly, Head of Partnerships at Solana Foundation.
"Brave is increasingly the browser of choice for the Web3 world, and with the addition of Solana DApp support on mobile, we're expanding that reach to another key group that is seeking fast and friendly ways to use their crypto on the go," said Brendan Eich, CEO and co-founder of Brave.
More security, fewer taps
Using Web3 on mobile today is largely done via wallet apps with limited features and limited security. With the Brave app, however, the Web3 wallet is built in, removing the need for extensions. Why is this important? Because with Brave, users get convenience and the gold standard of privacy and security.
In addition to more protection, Brave eliminates the need to jump between apps to sign transactions, removing an extra layer of friction that holds mainstream users back from using Web3 services. With Brave, visiting a DApp feels like visiting any other website, which is the path forward to user familiarity with—and adoption of—Web3 services.
To learn more about Brave Wallet, visit brave.com/wallet. Already using Brave? Click
in the upper right corner of the Brave Browser on desktop, or within the settings menu on Brave mobile.
Related articles
Brave's native crypto wallet now features integrations from Blocksmith Labs, Planet IX, Trisolaris, and X2YX.
Read this article →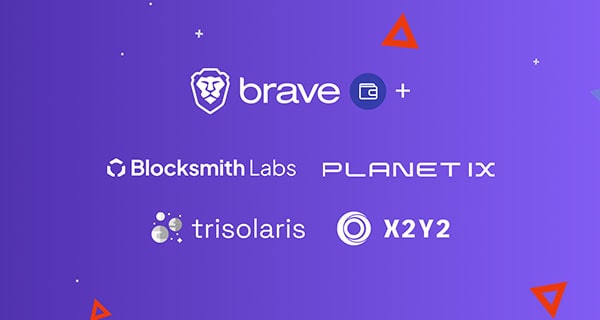 Brave's native crypto wallet now features integrations from Civic, DeFi Land, Degen Ape Academy, EDGE, Froggy Friends, Hubble, Kamino, and more.
Read this article →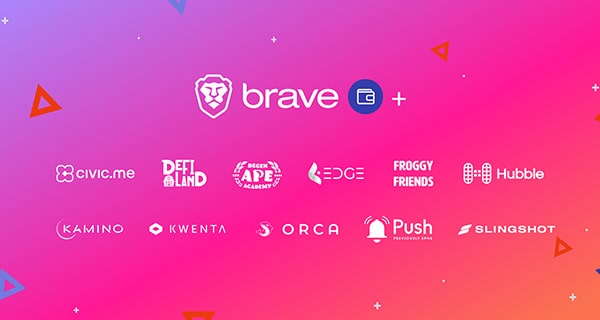 Brave expands its Wallet Partner program with 15 new DApps. Since June, over 75 projects have integrated Brave Wallet in their Web3-enabled applications.
Read this article →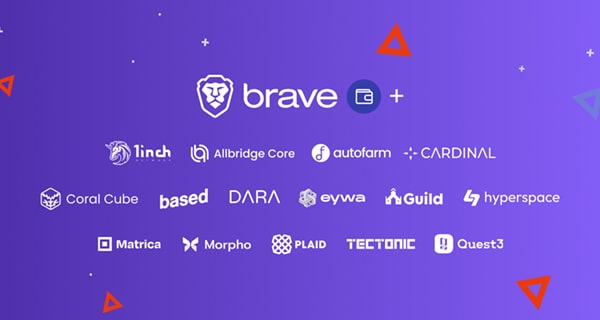 Ready to Brave the new internet?
Brave is built by a team of privacy focused, performance oriented pioneers of the web. Help us fix browsing together.
Download Brave