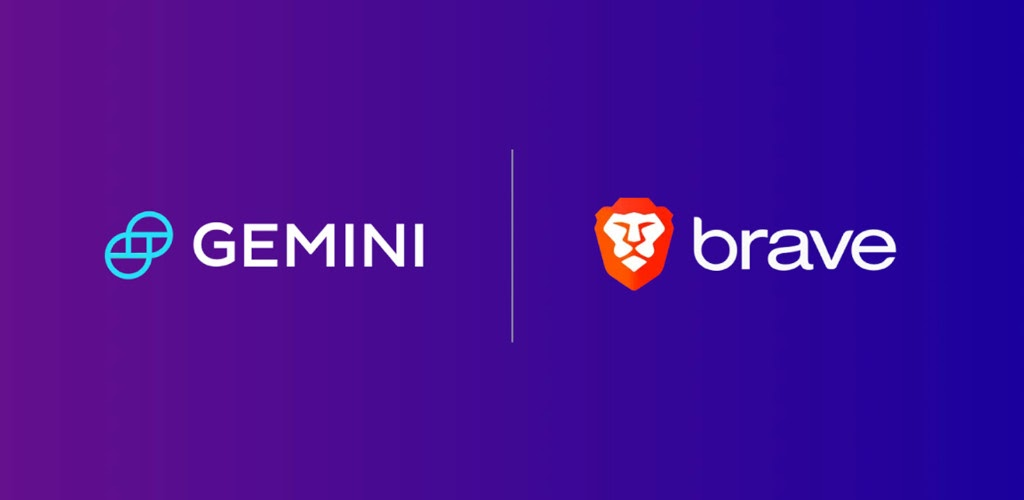 Starting today, Brave users who opt into Brave Rewards can use the new Gemini User Wallet to custody their Basic Attention Tokens (BAT).
Gemini User Wallets for Brave Rewards are available in today's Brave desktop update (version 1.29), with support for Gemini User Wallets in the Brave Android app coming soon in a future release.
"Our partnership with Gemini started a year ago with wallets for Brave Creators, as well as with the Gemini Trading Widget in the Brave browser. We're thrilled now to offer our Brave Rewards users an integrated custodial wallet that enables them to seamlessly use their BAT," said Brendan Eich, CEO and co-founder of Brave. "Our aim is to make BAT easily accessible to all, and this integration with Gemini lets users move their BAT around with a few simple clicks."
Brave desktop users can use this new custodial option to link their Brave Rewards wallet with Gemini, in addition to the existing Uphold option. Users can connect up to four user profiles per Gemini account, and there is no minimum BAT requirement for users to verify their wallet with Gemini.
When a user presses "Verify wallet" and selects Gemini, users can create (or log into) an account with Gemini in order to verify their wallet, and any accrued BAT will be transferred to their Gemini account

(This does not include BAT that is already in another custodial account, such as Uphold).

The BAT balance in Brave Rewards reflects the BAT balance in their Gemini account, including BAT purchased via Gemini.com. This BAT can be used inside the Brave Rewards ecosystem.

For BAT tipping to

creators who are also on Gemini

, the BAT is drawn from the Gemini account and sent directly to the creator.
When a user earns BAT from opting into viewing privacy-preserving Brave Ads, BAT payouts are sent as direct deposits to the user's Gemini account. This means the user will no longer need to press "claim my ad earnings" and complete a CAPTCHA every month, making BAT earnings and redemption a seamless process.
If a user is already verified with Uphold but opts to switch to Gemini, they can simply choose to disconnect their Uphold account from their Brave Rewards wallet, and then verify again while choosing the Gemini option.
This continued integration with Gemini follows the Gemini Trading Widget on the New Tab Page in Brave, as well as the Gemini Creator Wallet, available since August 2020.