At some point, everybody deals with slow Internet. Thing is, the problem usually isn't your connection—it's the websites you're viewing. Specifically, that they're full of visible junk (like annoying ads and pop-ups) and invisible junk (like trackers).
But visiting a website in Brave makes a huge difference: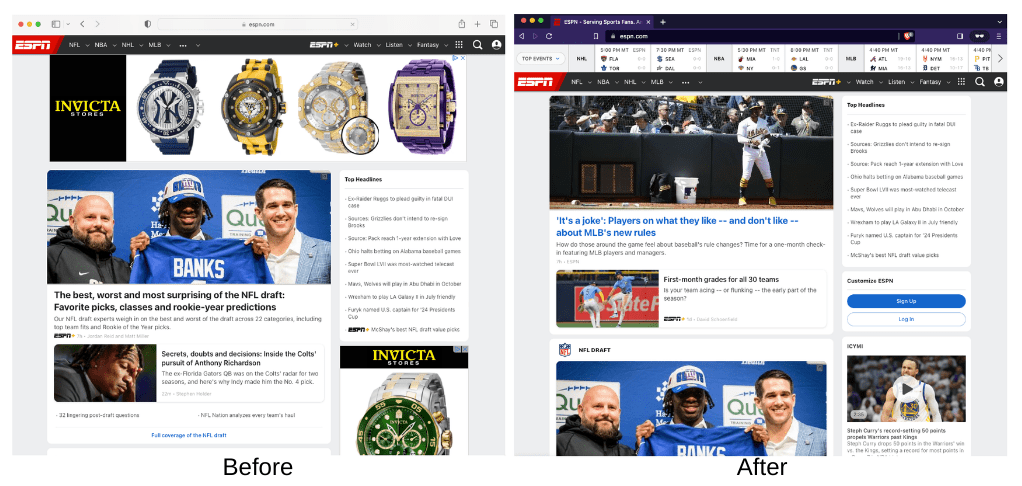 The Brave browser blocks that unwanted stuff from loading—including blocking the pesky ads that drain your battery and data. Aside from a cleaner view of the Web, Brave also lets you browse at blazing-fast speeds. Because with less junk to load, pages just load faster.
Download Brave, open the app, and use it the same way you would any other Web browser—it works right out of the box.
Ready for a better Internet?
Brave's easy-to-use browser blocks ads by default, making the Web cleaner, faster, and safer for people all over the world.
Download Brave