Brave Rewards now in Brave Android App
Brave Rewards is now available in the latest version of Brave for Android (1.0.91). To download it on your device, please visit the Google Play Store.
Brave Rewards is the new way to help fund content on the Web while blocking invasive ads and trackers:
Users who wish to participate simply activate Brave Rewards by clicking on the BAT logo in the URL bar

The Brave Rewards wallet uses

Basic Attention Tokens

(BAT), which can currently be freely received from occasional Brave user grants, and will later be granted via Brave Ads

Users can reward their favorite content creators (publishers, YouTube channels, and soon Twitch streamers) with BAT; there are currently nearly 50,000

verified creators

in the Brave Publisher program, ready to have BAT donations from Brave Rewards deposited into their

Uphold

accounts

Users choose the monthly amount that works for them, and can even reward favorite creators with single tips

Donations are automatically distributed based on how much time is spent on each site, and are always anonymous so that users can't be identified based on the sites they visit

As always, Brave browsing history is kept private

Soon, Brave Rewards will feature

Brave Ads

, and users who opt into viewing those ads will receive BAT for their attention, which they can in turn distribute to creators or later exchange for

real-world rewards
To celebrate this new release, Brave will be allocating 100,000 BAT grants (each grant is the BAT equivalent of approximately $5) to our Android users. Grants can be received by clicking on the "accept" button in Brave Rewards.
We'd like to thank all the users who provided feedback for our beta version over the past month, and look forward to welcoming new users to Brave Rewards. Please visit our Support Community with any questions or suggestions.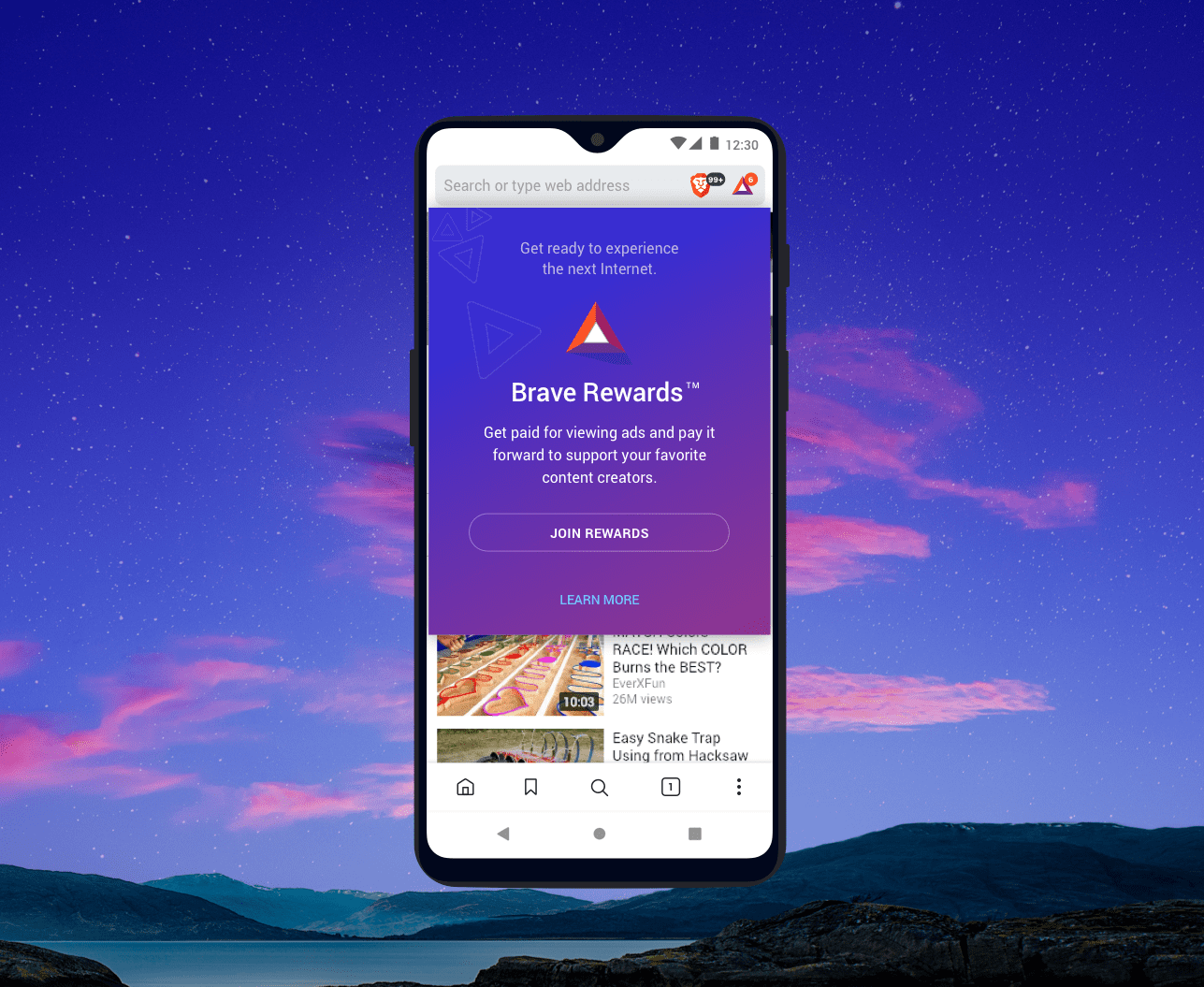 Related Articles
Continue reading for news on ad blocking, features, performance, privacy and Basic Attention Token related announcements.
The ICO has today announced that it will be taking no substantive action to fix "RTB", the largest data breach ever recorded in the UK. Regulatory ambivalence cannot continue. We are considering all options to put an end to the systemic breach, including direct challenges to the controllers and judicial oversight of the ICO. 
Today we'd like to introduce "Sponsored Images", the latest addition to Brave's private advertising platform. These branded images will appear in the form of large, beautiful background images within our new tab page. Sponsored Images will bring additional revenue to support Brave's mission, and give users a new reason to turn on Brave Rewards so they can get compensated for their attention. These images will begin to appear across our mobile and desktop browsers over the next few months. As always with Brave, Sponsored Images are private.
Brave warns US Senate & Congress: foreign state actors can use targeted ads to run code on US government computers, exploiting conventional browsers