Back to episodes
Season 6 | Episode 5
Making the Metaverse Commercially Viable for Advertisers
Ryan Kumar, Founder and CEO of Mintdropz, explains why we're in the caveman stages of an unexplored metaverse. He shares his predictions for when we can expect to see mainstream adoption of the metaverse and what needs to happen first
Brave pick of the week
This week's Brave Pick of the Week is Ethermail. Check out their website here.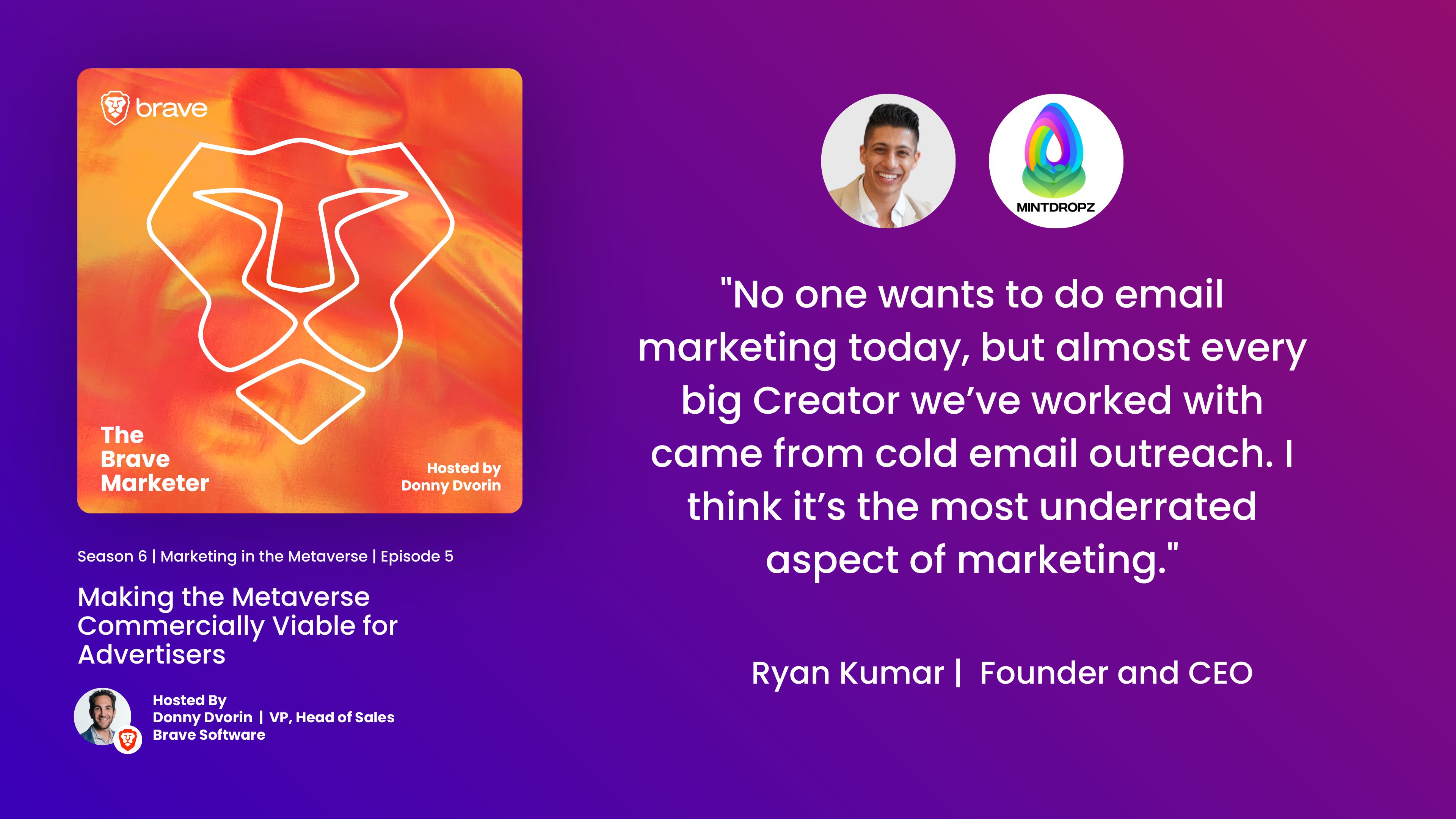 Listen on your favourite podcast player
Show Notes
In this episode of The Brave Technologist Podcast, we discuss:
Making cold outreach personal via Twitter and email marketing
The state of the crypto market and mindsets for investor success
Why the next phase of the metaverse will be social
Guest List
The amazing cast and crew:
Ryan Kumar -

Founder and CEO of Mintdropz

Ryan Kumar is the founder of Mintdropz - a Decentralized Social Media platform, built to help creators build, grow, and monetize their communities.

With a market cap of over $100m Mintdropz is partnered / backed by the biggest blockchains, Polygon, Algorand, Celo & Avalanche.
Subscribe and stream on all the platforms below
About the Show
Shedding light on the opportunities and challenges of emerging tech. To make it digestible, less scary, and more approachable for all!
Join us as we embark on a mission to demystify artificial intelligence, challenge the status quo, and empower everyday people to embrace the digital revolution. Whether you're a tech enthusiast, a curious mind, or an industry professional, this podcast invites you to join the conversation and explore the future of AI together.