Back to episodes
Season 4 | Episode 11
Understanding Exotic Options and Marketing Tactics for a Mainnet Launch
Winston Zhang, Co-founder at Cega, shares how they're preparing for their upcoming mainnet launch. He discusses the marketing strategies they're working on, including an NFT collection, and a major risk they took by differentiating their visual branding. He also educates us on the benefits of exotic options, even in a bear market.
Brave pick of the week
This week's Brave Pick of the Week is St. Jude Children's Research Hospital. Check out their website here.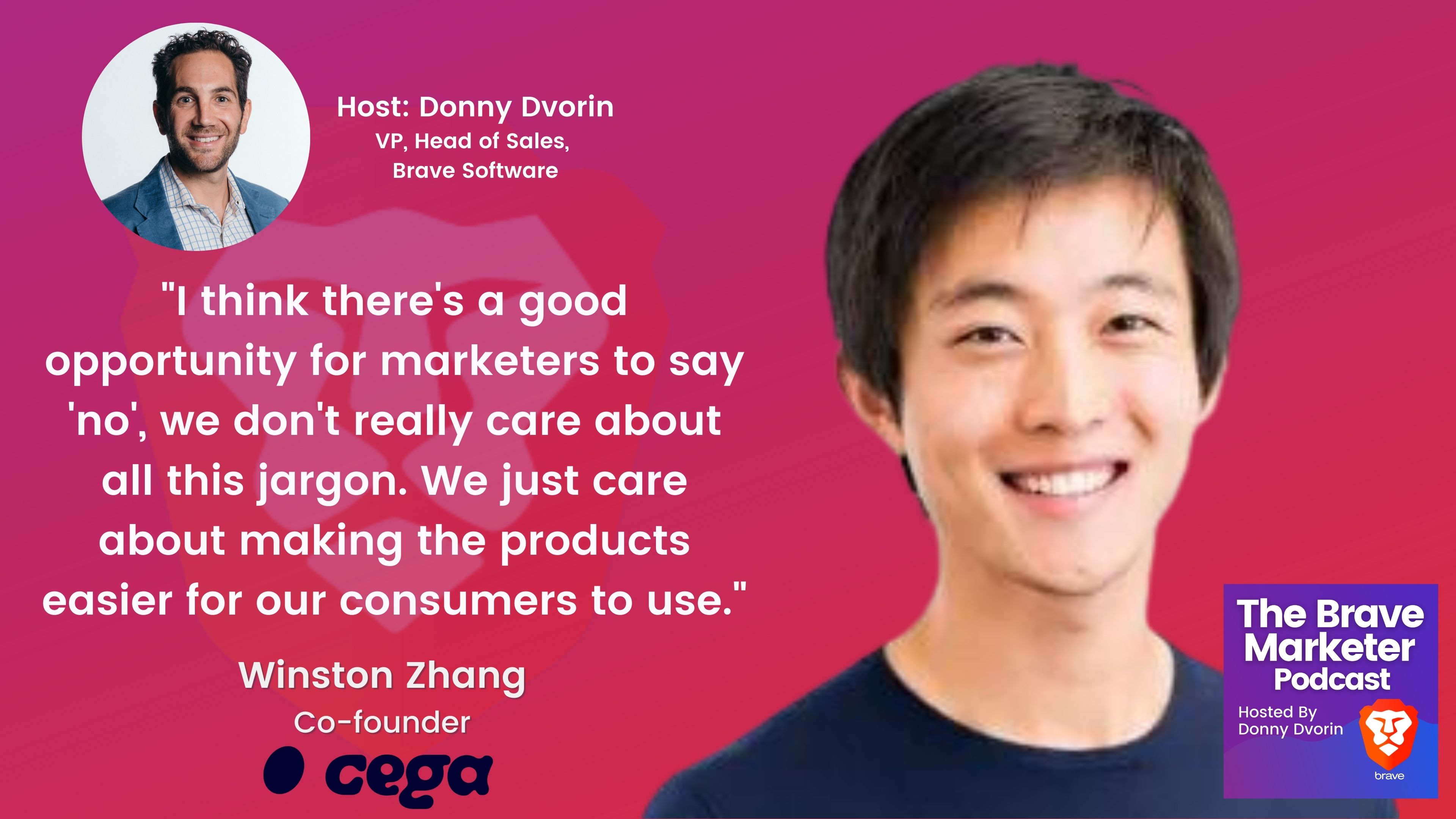 Listen on your favourite podcast player
Show Notes
In this episode of The Brave Marketer Podcast, we discuss:
How to increase mainstream of adoption of your products
Focusing on your customers instead of your competitors
Differentiating through your branding and marketing aesthetics
Why crypto marketers should cut the jargon
Creating FOMO when fundraising and pitching VCs
Guest List
The amazing cast and crew:
Winston Zhang -

Co-founder at Cega

Winston Zhang is the co-founder of Cega that is building the first decentralized exotic options protocol in Web3. He was previously a founder in Y Combinator's Winter 20 batch and before that, a product manager at DoorDash. Fun fact, Winston is Canadian and has a twin brother!
Subscribe and stream on all the platforms below
About the Show
Brave is at the forefront of a new online privacy frontier and has unique insight into the future of marketing and advertising in a cookieless world. If you're an agency, brand marketer or entrepreneur challenged by the changes in ethical advertising, consumer privacy and buyer expectations, this podcast will provide a backstage view of how influential marketers at top brands and agencies are responding to what's next.