Back to episodes
Season 3 | Episode 6
Building Successful Partnerships That Live, Breathe and Create Culture
Andrea Sengara, VP Marketing at Campari, discusses how she's building successful partnerships for their portfolio of alcohol beverage brands, including her work with Sean Combs and The New York Film Festival. We also look ahead at emerging technologies and where marketing and advertising is heading in the next 10 years.
Brave pick of the week
This week's Brave Pick of the Week is The Motley Fool. Check out their website here.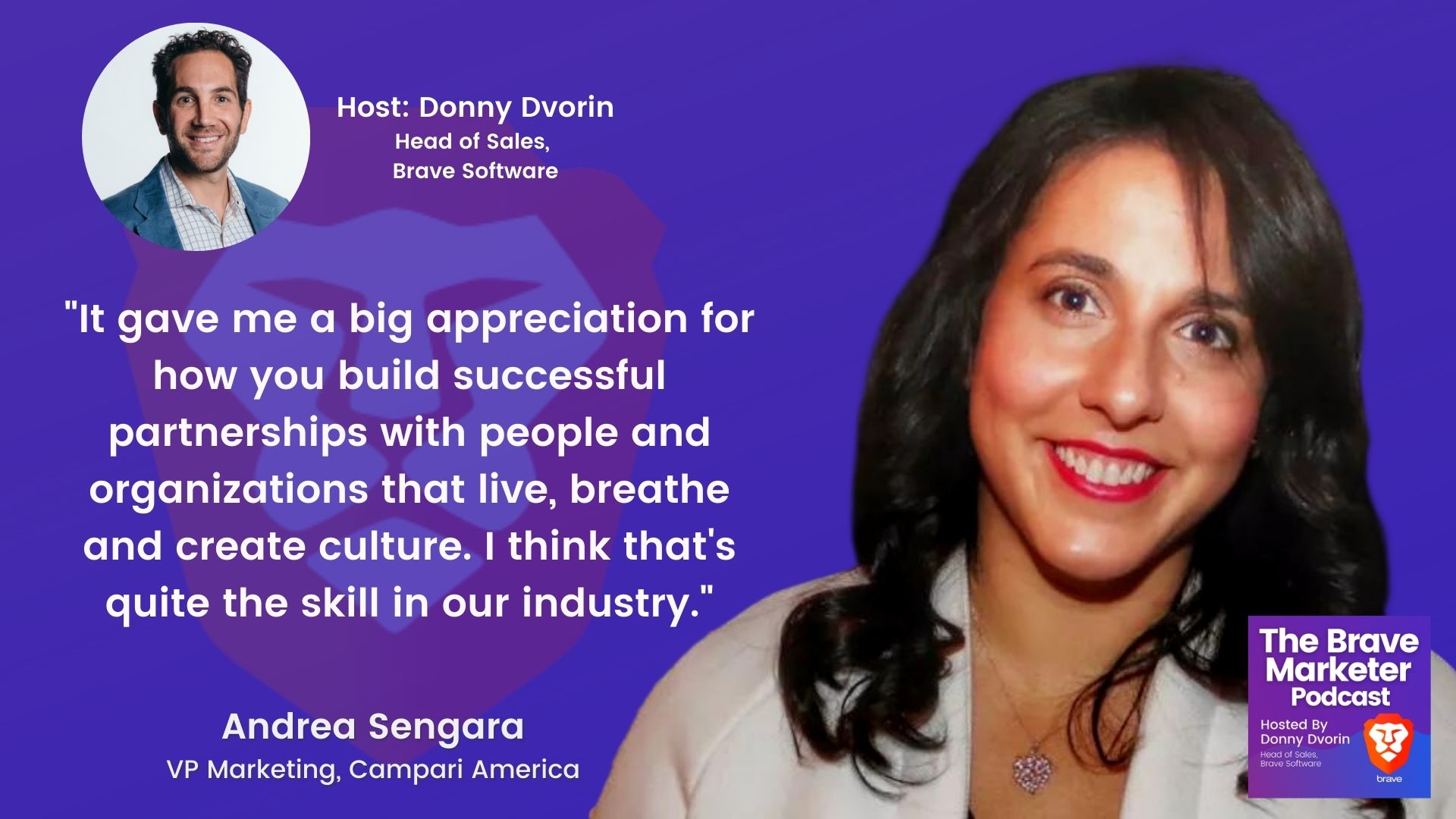 Listen on your favourite podcast player
Show Notes
In this episode of The Brave Technologist Podcast, we discuss:
How challenger brands can get scrappy and create an even bigger impact than established brands with larger marketing budgets
Creating digital brand moments that are seamless and omnichannel
Utilizing emerging technologies like AI in field marketing and live events
Leveraging occasions and seasonal moments with Pinterest Activations
Guest List
The amazing cast and crew:
Andrea Sengara -

VP Marketing, Campari America

Andrea Sengara is a seasoned global marketing leader who joined Campari America in 2020, with more than two decades of experience within the beverage alcohol industry. Andrea oversees all facets of marketing for Campari Group's premium portfolio of brands, such as Aperol®, Campari®, SKYY Vodka®, Espolòn Tequila®, Grand Marnier® and Wild Turkey®. In an industry where brands are inherently social, Andrea explores what experiences and consumer engagement looks like in a post-COVID environment – identifying new opportunities to help consumers discover and experience Campari America's portfolio of brands.
Subscribe and stream on all the platforms below
About the Show
Shedding light on the opportunities and challenges of emerging tech. To make it digestible, less scary, and more approachable for all!
Join us as we embark on a mission to demystify artificial intelligence, challenge the status quo, and empower everyday people to embrace the digital revolution. Whether you're a tech enthusiast, a curious mind, or an industry professional, this podcast invites you to join the conversation and explore the future of AI together.