Back to episodes
Season 3 | Episode 4
Crypto Marketing: Risks, Regulations and Major Opportunities
Shiran Herzberg, Head of Media at eToro, discuss\es the complexities of crypto marketing and how he's navigating the industry when buying media. Shiran also shares what he thinks are the biggest opportunities in crypto marketing and what he's found to be the best performing channels.
Brave pick of the week
This week's Brave Pick of the Week is Columbia Sportswear. Check out their website here.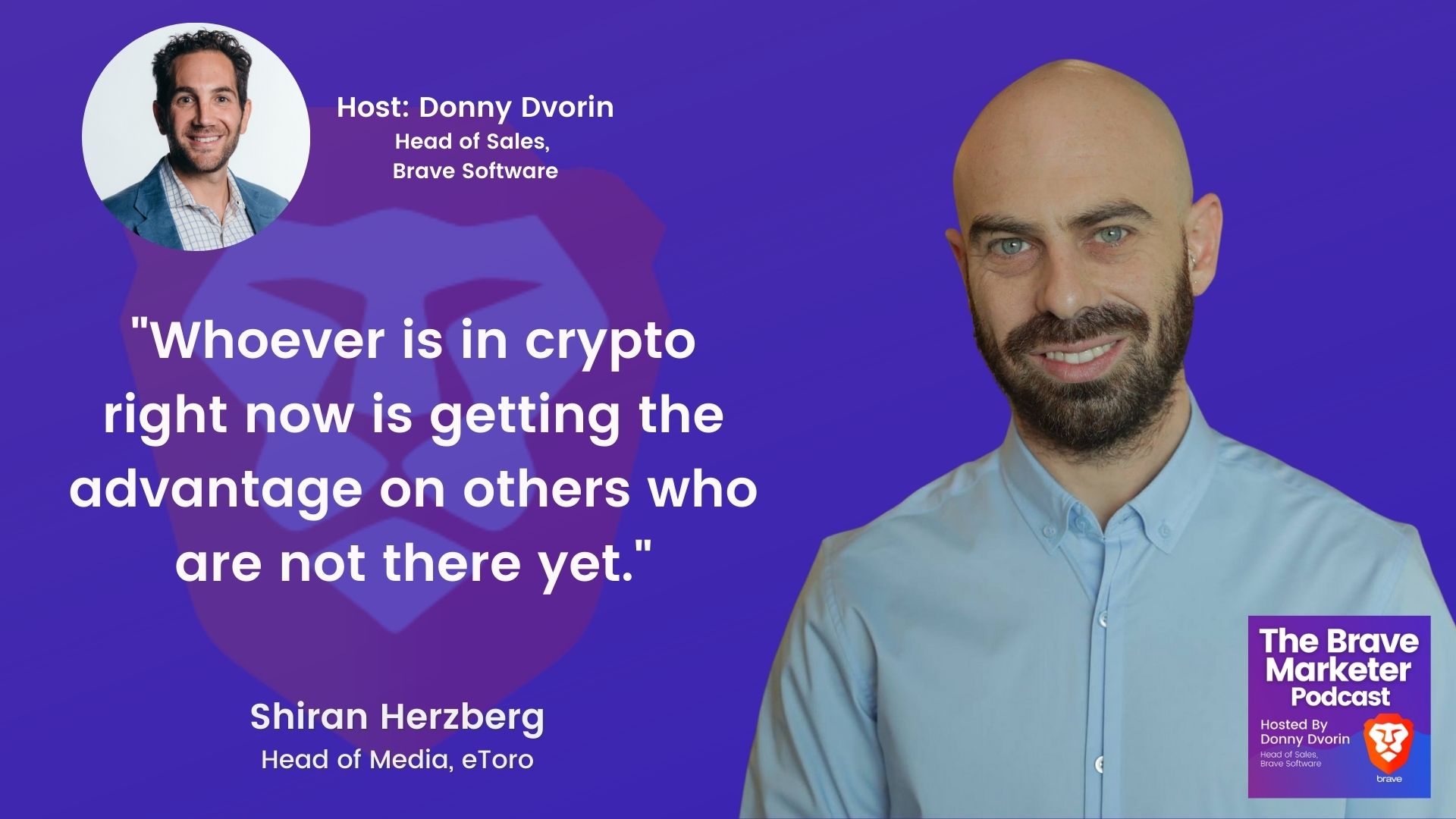 Listen on your favourite podcast player
Show Notes
In this episode of The Brave Technologist Podcast, we discuss:
How crypto marketing differs from digital advertising and promotions in other industries
What rules to keep in mind when marketing on channels like Google and Facebook
Getting around the ad restrictions when buying media
Guest List
The amazing cast and crew:
Shiran Herzberg -

Head of Media, eToro

Shiran Herzberg is the Head of Media at eToro, where he's worked for the last 10 years, leading the media buying and performance team, along with helping with eToro's brand marketing.
Subscribe and stream on all the platforms below
About the Show
Shedding light on the opportunities and challenges of emerging tech. To make it digestible, less scary, and more approachable for all!
Join us as we embark on a mission to demystify artificial intelligence, challenge the status quo, and empower everyday people to embrace the digital revolution. Whether you're a tech enthusiast, a curious mind, or an industry professional, this podcast invites you to join the conversation and explore the future of AI together.