Back to episodes
Season 2 | Episode 9
All Things NFT: Marketing, Investments and Future Opportunities
Luke Mulks, VP Operations at Brave Software, breaks down NFTs (non-fungible tokens) and why they're such a hot topic and opportunity amongst both marketers and investors. He also discusses how mainstream brands are embracing NFTs to engage users, and shares the ways that Brave and the BAT Community are an integral part of Brave's success.
Brave pick of the week
This week's Brave Pick of the Week is Axion. Check out their website here.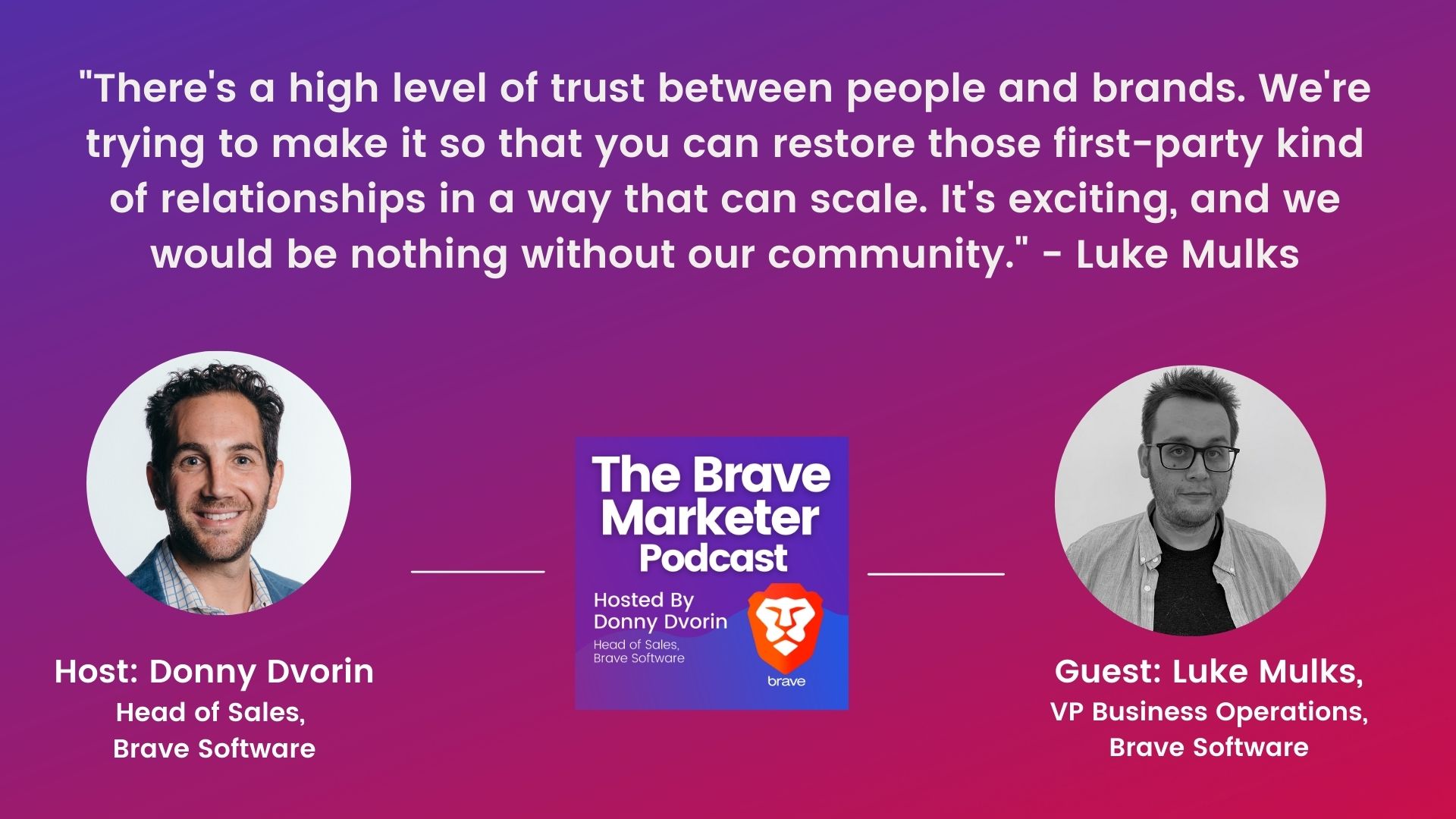 Listen on your favourite podcast player
Show Notes
In this episode of The Brave Marketer Podcast, we discuss:
How content creators and artists can leverage NFTs to promote their work
The role of your community in amplifying your message and accelerating growth
Creative ways that marketers can leverage NFTs and other crypto tokens
Tactical ways marketers can use NFTs for campaign success and user engagement.
Guest List
The amazing cast and crew:
Luke Mulks -

VP Business Operations

Luke Mulks is VP Operations at Brave Software and prior to Brave, Luke was the Director of Ad Operations at OAO. He has an extensive background in startups and publishing. Currently at Brave, Luke is working on having ads use encryption and respect human privacy by default.
Subscribe and stream on all the platforms below
About the Show
Brave is at the forefront of a new online privacy frontier and has unique insight into the future of marketing and advertising in a cookieless world. If you're an agency, brand marketer or entrepreneur challenged by the changes in ethical advertising, consumer privacy and buyer expectations, this podcast will provide a backstage view of how influential marketers at top brands and agencies are responding to what's next.