Back to episodes
Season 2 | Episode 7
P&G Beauty: Experimenting w Virtual Gaming and Shifting to Privacy as a Mandate
Sergio DosSantos, Director of Technology and Digital Transformation at Procter & Gamble Beauty, shares how he convinced senior leadership to take a risk and launch a branded campaign inside Second Life's virtual world. He also shares his perspective on why privacy is a mandate, and how first party data plays an integral role in any marketing strategy.
Brave pick of the week
This week's Brave Pick of the Week is Herotainment. Check out their website here.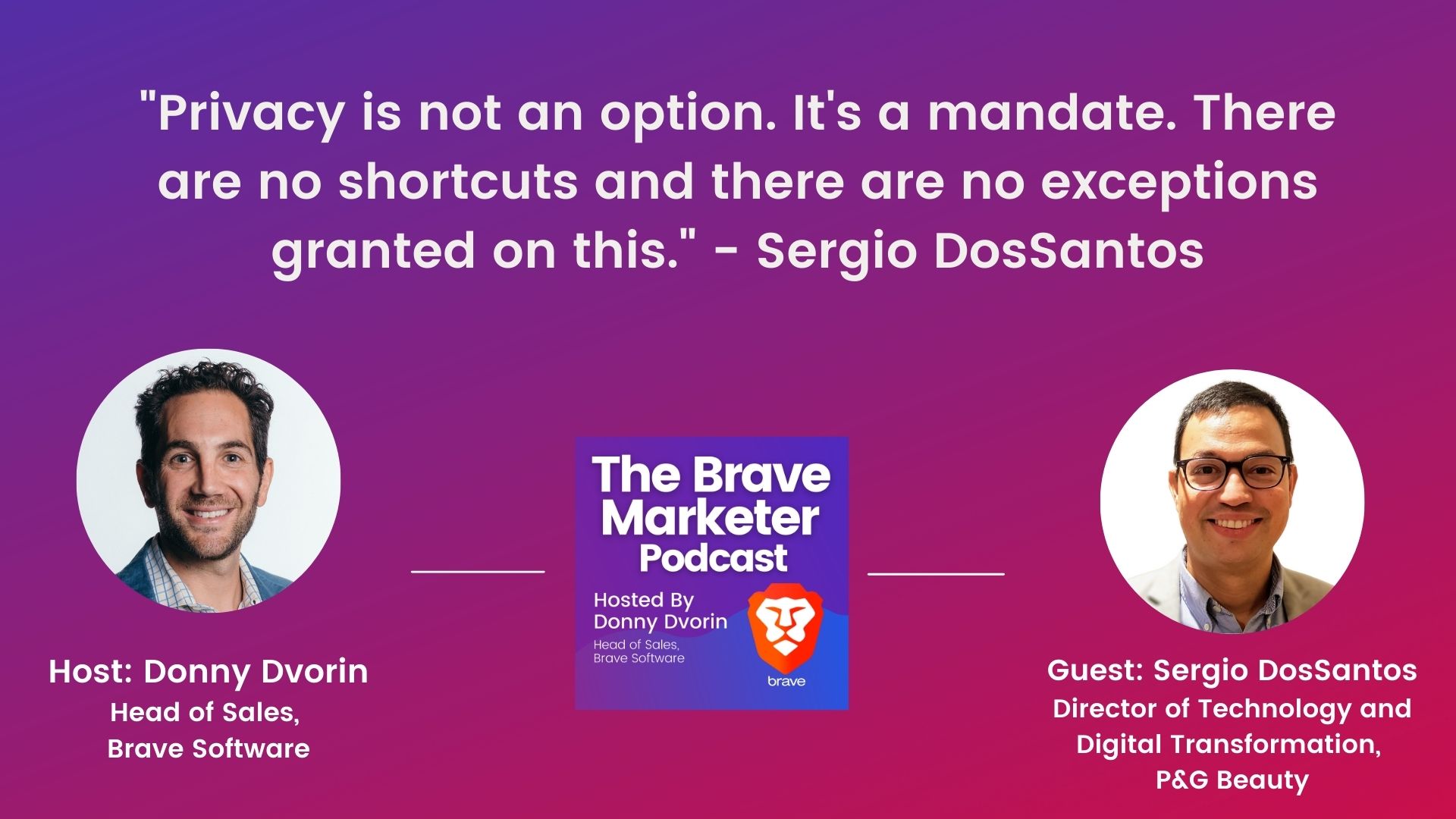 Listen on your favourite podcast player
Show Notes
In this episode of The Brave Marketer Podcast, we discuss:
P&G's responsible beauty initiative and how they're building an inclusive brand and collection of products
Earning consent from consumers through active participation in data collection
Why personalization will play a big role in how brands and advertisers will be able to reach consumers in the future
How to leverage first party data to better understand consumers
Guest List
The amazing cast and crew:
Sergio DosSantos -

Director of Technology and Digital Transformation, P&G Beauty

Sergio DosSantos is the Director of Technology and Digital Transformation at Procter & Gamble Beauty. Sergio was born and raised in Venezuela where he graduated as an Electrical Engineer and first joined the team at P&G. Shortly after Sergio moved abroad into different international assignments in Western Europe and is currently located in Geneva, Switzerland at the European Headquarter for P&G.
Subscribe and stream on all the platforms below
About the Show
Brave is at the forefront of a new online privacy frontier and has unique insight into the future of marketing and advertising in a cookieless world. If you're an agency, brand marketer or entrepreneur challenged by the changes in ethical advertising, consumer privacy and buyer expectations, this podcast will provide a backstage view of how influential marketers at top brands and agencies are responding to what's next.