Today, we are excited to announce the expansion of our partnership with bitFlyer for our Brave Rewards users on Android in Japan. Verifying Brave Rewards with bitFlyer allows Brave users in Japan to withdraw BAT they earn by opting in to view privacy-preserving Brave Ads, and also to add funds, as well as to send tips directly from their bitFlyer accounts to Creators who've also linked a bitFlyer account to their channels on their Android devices. Users can begin by updating their Brave browser app on Android to version 1.35.x.
In addition to the bitFlyer integration in v1.35.x of Brave, users will also notice major updates to the overall Brave Rewards interface and user experience on Android.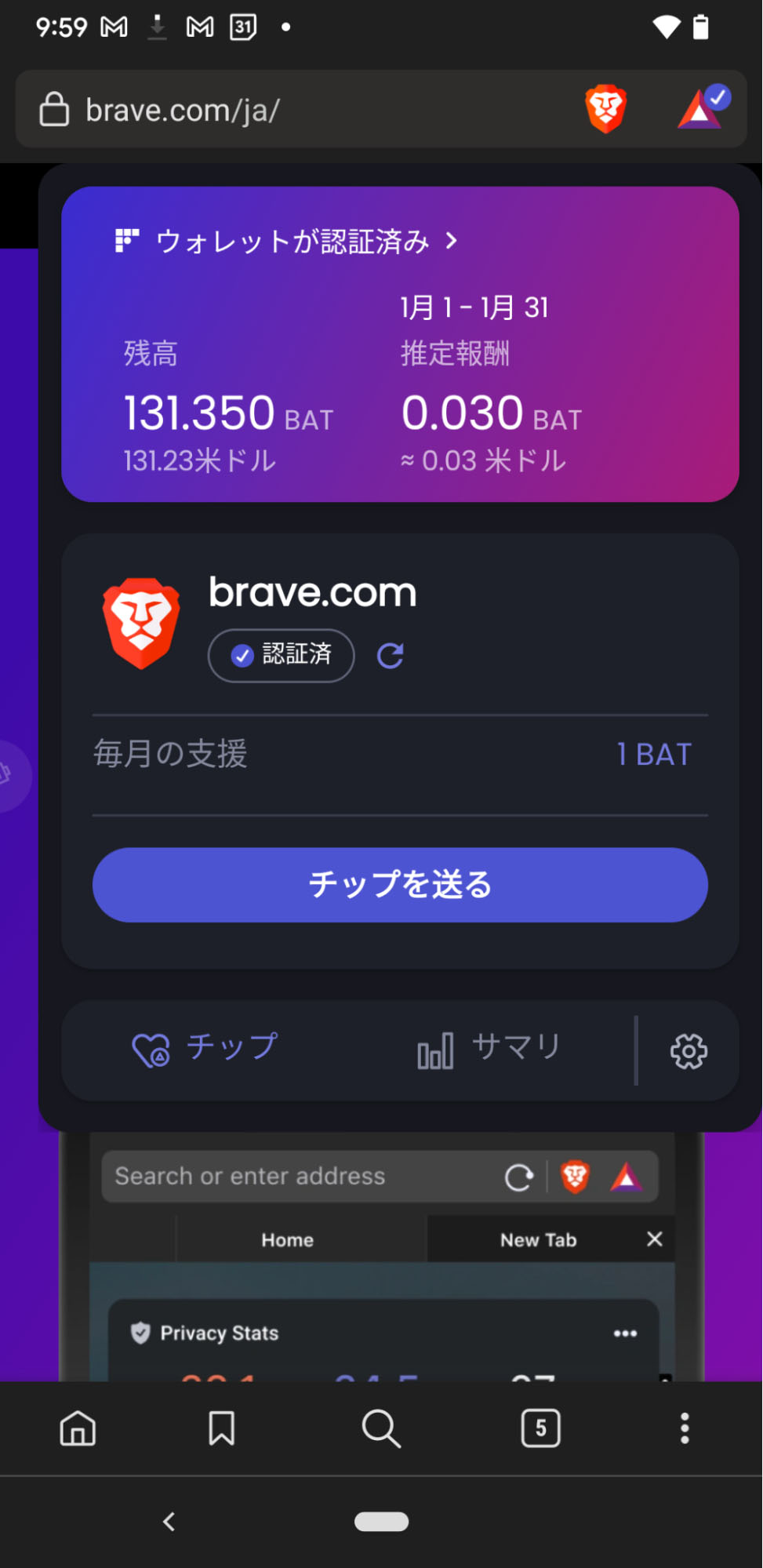 As the largest cryptocurrency exchange in Japan, today's bitFlyer integration will give users more control over their Brave Rewards experience. We're excited to bring this feature to our Android users in addition to our desktop integration, and believe this integration with bitFlyer signifies another important step forward for BAT and the Brave Rewards platform internationally.
You can also read our announcement for Japanese users.