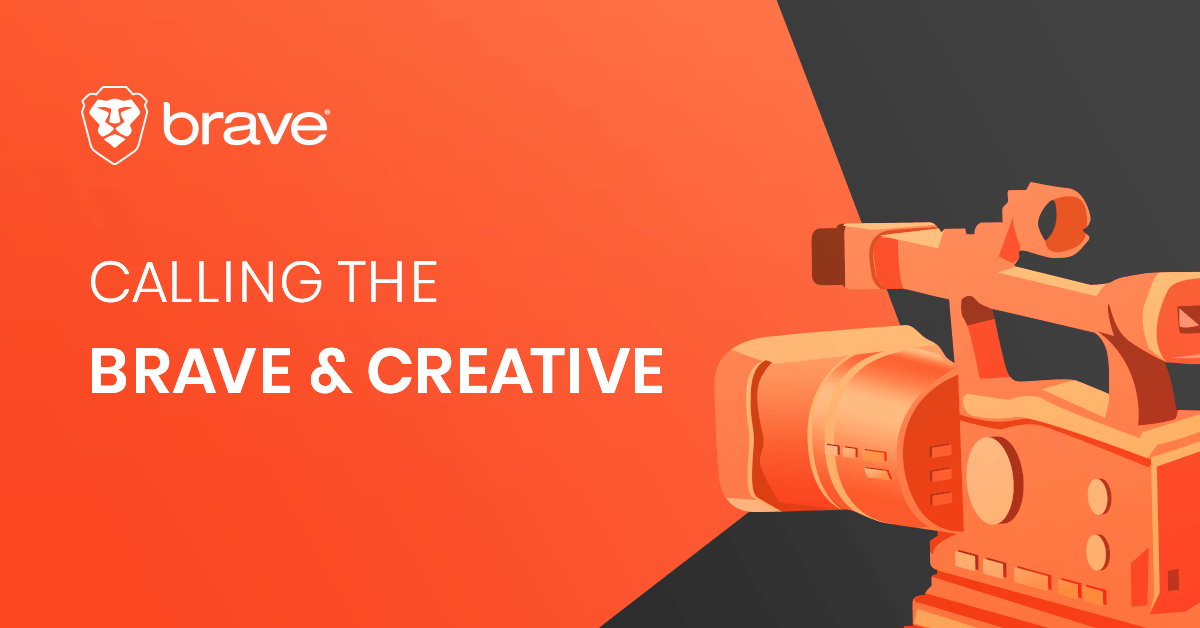 Brave recently passed the 4 million bar of monthly active users (MAU), and has over 21,000 Verified Publishers. We're celebrating this MAU milestone by inviting our community of creators and publishers to produce a short video about it, as well as why they're excited by Brave's vision and products.
Anyone who is a Brave Verified Publisher can participate. Videos should be uploaded to YouTube by Friday, October 12th, 2018, and should be 2 to 5 minutes in length. Other than that, get creative, as we welcome any style and any format!
Winners will be rewarded in Basic Attention Tokens (BAT). 100,000 BATs are up for grabs. They will be divided amongst the top ten winners of the leaderboard (based on the highest number of Brave user installs globally, generated by that video via a customized referral link), as well as the top three most creative videos. We'll also promote winners in social media and in our community.
More information and updates can be found at our contest page, as well as detailed rules.
We can't wait to see what you have in store!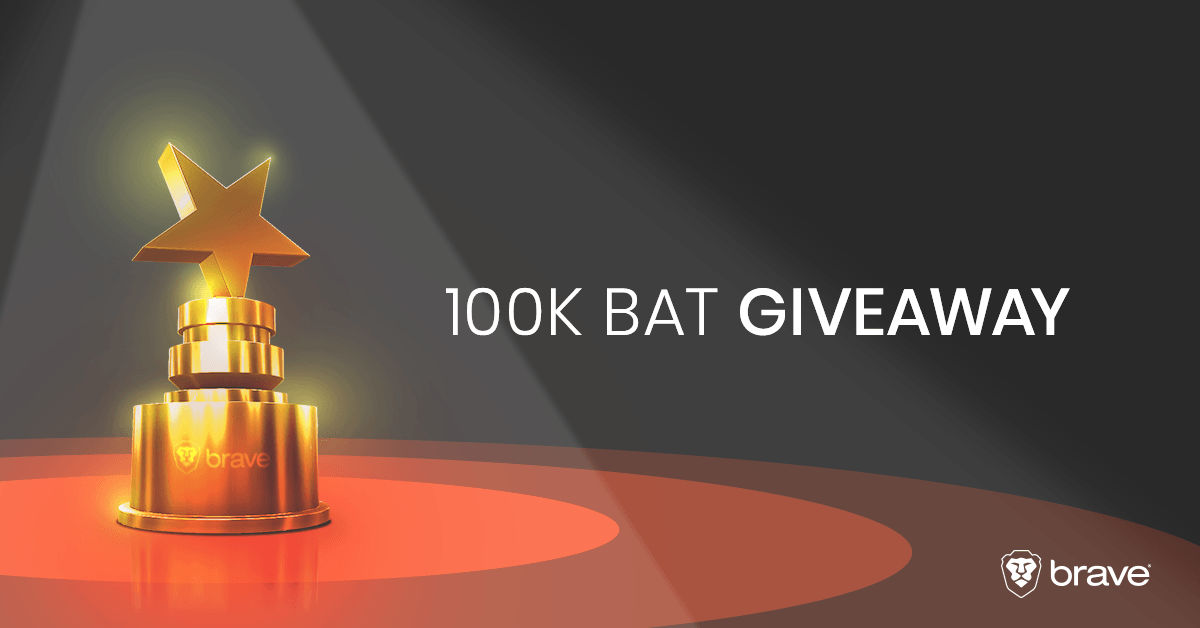 Contest Rules:
100K BAT Giveaway: limited-time promotional contest for Brave-Verified Publishers and Creators.
Timing:
Wednesday, 9/26/2018 through Friday, 10/12/2018
What's at stake:

Open to all Brave-Verified publishers and content creators, this giveaway will reward their "Best of the Brave" videos with BAT prizes:

Leaderboards (Highest number of Brave user installs globally):

1st place : 50K BAT
2nd place: 25K BAT
3rd place: 10K BAT
4th place: 5K BAT
5th place: 3K BAT
6th through 10th place: 2K BAT each

Most Creative:

The creative judging panel (Brave community and marketing teams) will also select the three most creative video executions and reward the winners with 5K BAT.

Who's Eligible:
All Brave-Verified publishers and content creators (sites, YouTube, and Twitch)
How to Enter:

Create a 2- to 5-minute video announcing a "Brave Crosses the 4 Million Monthly Active User (MAU) mark" video and post to your YouTube account.
Talk about why you are excited about Brave's vision and products.
Include your own Referral Promo Code at the bottom.

Winner Shoutout:
We will announce the winners of the contest in our October publisher newsletter, in social media, and via our community channels.