BAT Roadmap 2.0: Update 1
At Brave, we want to make crypto usable and defi accessible for everyone, and towards that end we are excited to share the progress we have made since we published the BAT Roadmap 2.0 in February 2021.
Brave Wallet
Finalized internal spec for the wallet.

Created native HD wallet keyring for Ethereum and Bitcoin support.

Started developing Brave native crypto wallet UI for Desktop, Android, and iOS.

Created a native in-page provider (

window.ethereum

) which does not require an extension.

Created native ETH JSON RPC API support.

Implemented RLP encoding and other utilities for encoding Ethereum transactions.

You can track work as it gets implemented for the wallet

here

.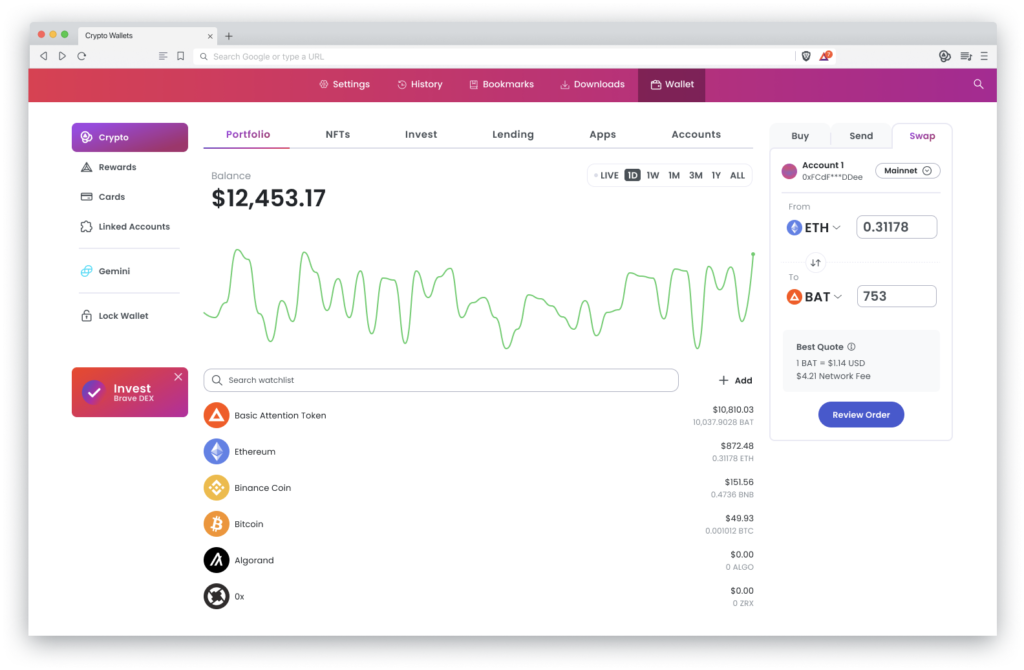 Brave Wallet Mockup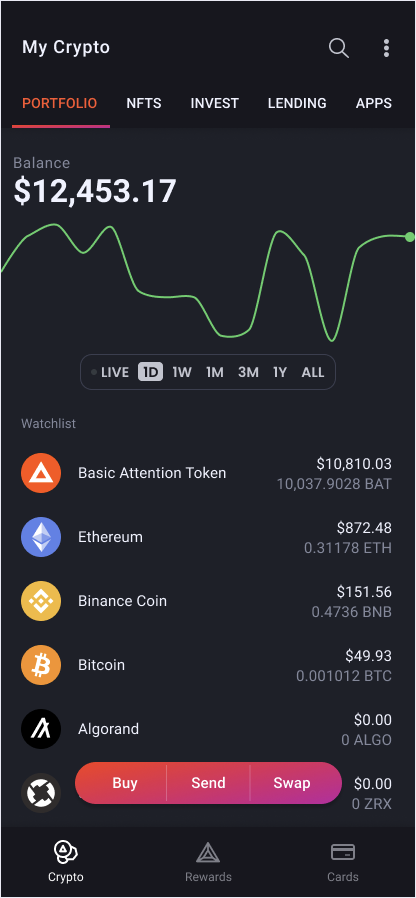 Brave Wallet Mobile Mockup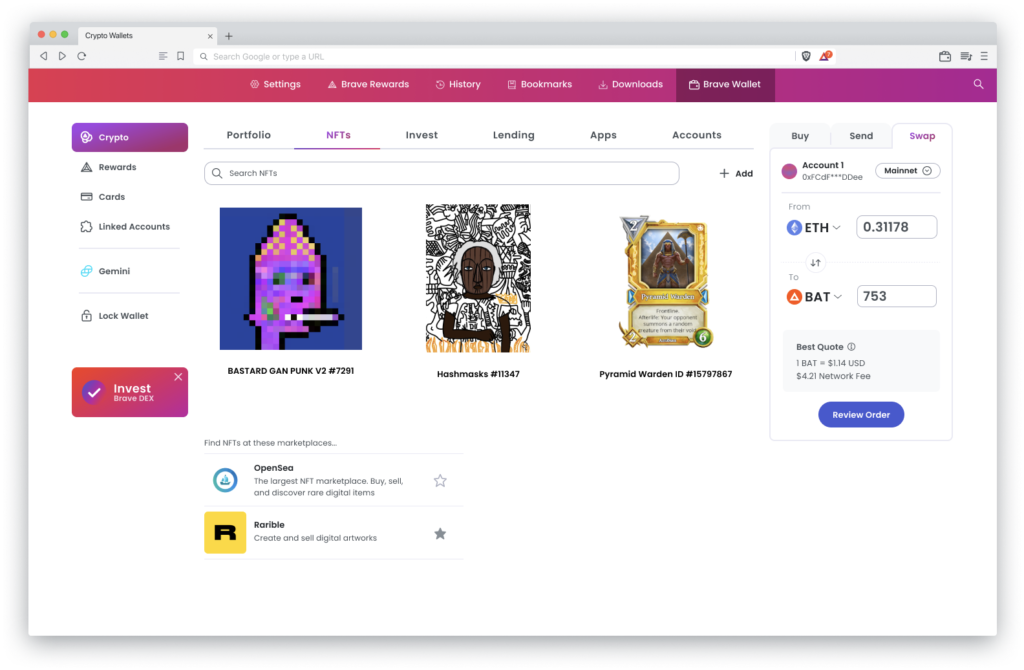 NFT Support in Brave Wallet
Brave DEX Aggregator
Benchmarked various DEX aggregator APIs against one another.

Implemented a draft of the SWAP UI and API integration.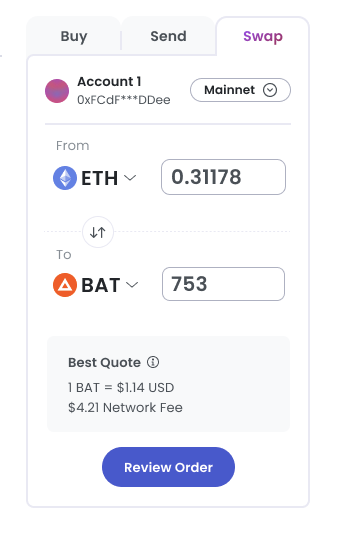 Brave DEX Aggregator
Themis
Released a second

update

for Themis RFCC.

Conducted an

AMA

with

Ben Livshits

, Chief Scientist at Brave, and

Gonçalo Pestana

, Senior Research Scientist at Brave.

Reviewing the solutions submitted by close to 10 teams. We will have an update on the results on the RFCC soon.
Community
Set up a BAT ambassador program to increase awareness about the utility of BAT.

Set up a process to translate all our content in multiple languages.

Finalized designs to integrate BAT community site within BAT site.
Partnerships
Announced

partnership

with Binance Smart Chain.

Working on adding support for crypto DNS services within Brave. We will share an update on a couple of integrations by the end of this month.

Expanded partnerships with NFT companies and projects:
We welcome and encourage the Community and Brave/BAT users to connect with us to contribute towards building a better Web, or ask questions:
Related Articles
Continue reading for news on ad blocking, features, performance, privacy and Basic Attention Token related announcements.
This is the eleventh post in an ongoing, regular series describing new privacy features in Brave. This post describes work done by Senior Software Engineer Mark Pilgrim and Filter List Engineer Ryan Brown, and was written by Director of Privacy Peter Snyder.
Brave, along with a team of DNS experts from the industry and open source communities, recently helped publish an IETF standard (RFC 9103) to fix a long-standing privacy and security hole in the DNS.
Today, Brave launched Brave Talk, a new privacy-focused video conferencing feature built directly into the Brave browser.